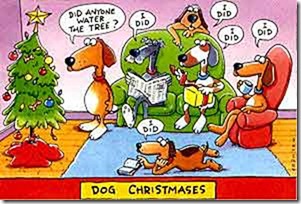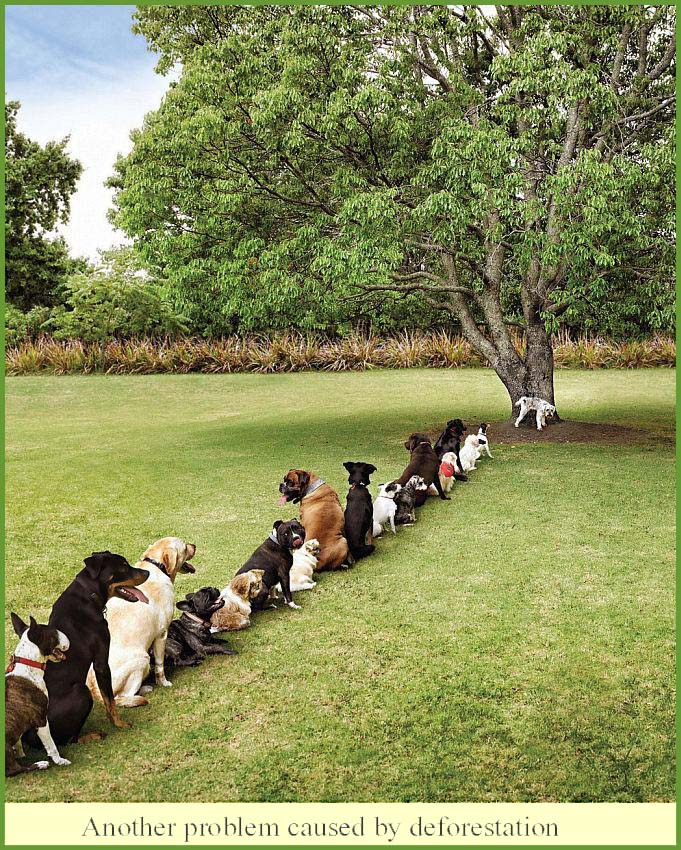 Tara the elephant's best friend… Bella the Labrador retriever
---
I have 2 dogs & I was buying a large bag of Purina at Wal-Mart and was in line to check out. A woman behind me asked if I had a dog. On impulse, I told her that no, I was starting The Purina Diet again, although I probably shouldn't because I'd ended up in the hospital last time, but that I'd lost 50 pounds before I awakened in an intensive care ward with tubes coming out of most of my orifices and IVs in both arms.
I told her that it was essentially a perfect diet and that the way that it works is to load your pants pockets with Purina nuggets and simply eat one or two every time you feel hungry and that the food is nutritionally complete so I was going to try it again.
I have to mention here that practically everyone in the line was by now enthralled with my story, particularly a guy who was behind her.
Horrified, she asked if I'd ended up in the hospital in that condition because I had been poisoned. I told her no; it was because I'd been sitting in the street licking my backside and a car hit me.
I thought one guy was going to have a heart attack he was laughing so hard as he staggered out the door.
Silly woman… why else would I buy dog food??
---
Life Lessons… or… The Mayonnaise Jar and Two Cups of Coffee
When things in your life seem almost too much to handle, when 24 Hours in a day is not enough, remember the mayonnaise jar and 2 cups of coffee.
A professor stood before his philosophy class and had some items in front of him. When the class began, wordlessly, he picked up a very large and empty mayonnaise jar and proceeded to fill it with golf balls. He then asked the students if the jar was full.
They agreed that it was.
The professor then picked up a box of pebbles and poured them into the jar. He shook the jar lightly. The pebbles rolled into the open areas between the golf balls. He then asked the students again if the jar was full..
They agreed it was.
The professor next picked up a box of sand and poured it into the jar.
Of course, the sand filled up everything else. He asked once more if the jar was full. The students responded with an unanimous 'yes.'
The professor then produced two cups of coffee from under the table and poured the entire contents into the jar, effectively filling the empty space between the sand.
The students laughed.
'Now,' said the professor, as the laughter subsided, 'I want you to recognize that this jar represents your life. The golf balls are the important things – God, family, children, health, friends, and favorite passions — things that if everything else was lost and only they remained, your life would still be full. The pebbles are the other things that matter like your job, house, and car. The sand is everything else — the small stuff.'
'If you put the sand into the jar first,' he continued, 'there is no room for the pebbles or the golf balls. The same goes for life. If you spend all your time and energy on the small stuff, you will never have room for the things that are important to you. So… pay attention to the things that are critical to your happiness. Play with your children. Take time to get medical checkups. Take your partner out to dinner. Play another 18. There will always be time to clean the house and fix the disposal. Take care of the golf balls first — the things that really matter. Set your priorities. The rest is just sand.'
One of the students raised her hand and inquired what the coffee represented.
The professor smiled. 'I'm glad you asked'. It just goes to show you that no matter how full your life may seem, there's always room for a couple of cups of coffee with a friend.'
---
If you want someone who will eat whatever you put in front of him and never says it's not quite as good as his mother made it… then buy a dog!
If you want someone always willing to go out, at any hour, for as long and wherever you want ….. then buy a dog!
If you want someone who will never touch the remote, doesn't care about football, and can sit next to you as you watch romantic movies ….. then buy a dog!
If you want someone who is content to get up on your bed just to warm your feet and whom you can push off if he snores … then buy a dog!
If you want someone who never criticizes what you do, doesn't care if you are pretty or ugly, fat or thin, young or old, who acts as if every word you say is especially worthy of listening to, and loves you unconditionally, perpetually …. then buy a dog!
But, on the other hand, if you want someone who will never come when you call, ignores you totally when you come home, leaves hair all over the place, walks all over you, runs around all night and only comes home to eat and sleep, and acts as if your entire existence is solely to ensure his happiness… then buy a cat!
---
I received this email the other day… Subject: Dog Lovers: Angel in the Postal Service
Our 14 year old dog, Abbey, died last month. The day after she died, my 4 year old daughter Meredith was crying and talking about how much she missed Abbey. She asked if we could write a letter to God so that when Abbey got to heaven, God would recognize her. I told her that I thought we could, so she dictated these words:
Dear God,
Will you please take care of my dog? She died yesterday and is with you in heaven. I miss her very much. I am happy that you let me have her as my dog even though she got sick. I hope you will play with her. She likes to play with balls and to swim. I am sending a picture of her so when you see her you will know that she is my dog. I really miss her.
Love, Meredith.
We put the letter in an envelope with a picture of Abbey and Meredith and addressed it to God/Heaven. We put our return address on it. Then Meredith pasted several stamps on the front of the envelope because she said it would take lots of stamps to get the letter all the way to heaven. That afternoon she dropped it into the letter box at the post office. A few days later, she asked if God had gotten the letter yet. I told her that I thought He had.
Yesterday, there was a package wrapped in gold paper on our front porch addressed, 'To Meredith' in an unfamiliar hand. Meredith opened it. Inside was a book by Mr. Rogers called "When a Pet Dies.' Taped to the inside front cover was the letter we had written to God in its opened envelope. On the opposite page was the picture of Abbey & Meredith and this note:
Dear Meredith,
Abbey arrived safely in heaven. Having the picture was a big help. I recognized Abbey right away. Abbey isn't sick anymore. Her spirit is here with me just like it stays in your heart. Abbey loved being your dog.
Since we don't need our bodies in heaven, I don't have any pockets to keep your picture in, so I am sending it back to you in this little book for you to keep and have something to remember Abbey by. Thank you for the beautiful letter and thank your mother for helping you write it and sending it to me. What a wonderful mother you have. I picked her especially for you. I send my blessings every day and remember that I love you very much. By the way, I am wherever there is love.
Love, God
---
To all Pet Owners
To be posted VERY LOW on the refrigerator door – nose height.
Dear Dogs and Cats:
The dishes with the paw print are yours and contain your food. The other dishes are mine and contain my food. Please note, placing a paw print in the middle of my plate and food does not stake a claim for it becoming your food and dish, nor do I find that aesthetically pleasing in the slightest.
The stairway was not designed by NASCAR and is not a racetrack. Beating me to the bottom is not the object. Tripping me doesn't help because I fall faster than you can run.
I cannot buy anything bigger than a king sized bed. I am very sorry about this. Do not think I will continue sleeping on the couch to ensure your comfort. Dogs and cats can actually curl up in a ball when they sleep. It is not necessary to sleep perpendicular to each other stretched out to the fullest extent possible. I also know that sticking tails straight out and having tongues hanging out the other end to maximize space is nothing but sarcasm.
For the last time, there is not a secret exit from the bathroom. If by some miracle I beat you there and manage to get the door shut, it is not necessary to claw, whine, meow, and try to turn the knob or get your paw under the edge and try to pull the door open. I must exit through the same door I entered. Also, I have been using the bathroom for years — canine or feline attendance is not required.
The proper order is kiss me, then go smell the other dog or cat's butt. I cannot stress this enough! To pacify you, my dear pets, I have posted the following message on our front door:
To All Non-Pet Owners Who Visit & Like to Complain About Our Pets:
1 They live here. You don't.
2. If you don' t want their hair on your clothes, stay off the furniture. (That's why they call it 'fur'niture.)
3. I like my pets a lot better than I like most people.
4. To you, it's an animal. To me, he/she is an adopted son/daughter who is short, hairy, walks on all fours and doesn't speak clearly.
Remember: In many ways, dogs and cats are better than kids because they:
Eat less
Don't ask for money all the time
Are easier to train
Normally come when called
Never ask to drive the car
Don't hang out with drug-using friends
Don't smoke or drink
Don't have to buy the latest fashions
Don't want to wear your clothes
Don't need a 'gazillion' dollars for college.
And finally,
11. If they get pregnant, you can sell their children.
---
---