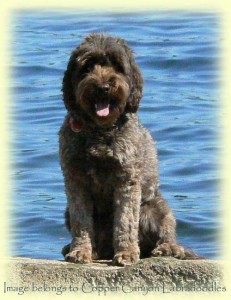 It is always exciting bringing a new family member home whether it's a new dog or a new child. However, when a dog has been with a family for a good amount of time and a baby is going to be introduced, steps will need to be taken to get your four legged friend acclimated to the new addition.
Dog Meet Baby
Before you bring your baby home, it would be a good idea to get your dog used to their scent. Bring home something that has the scent of the baby on it like a burp cloth, that way when the baby comes home, its smell will not be foreign to the dog.
Also make sure that boundaries are established between the dog and the nursery. Not allowing the dog into the nursery is another thing one can do to establish respect and boundaries.
This will help ease the dog in to the fact that someone new is going to be living in the house. It is also important to make sure your dog knows they are not forgotten.
When walking with the baby in the stroller, the dog should not be walking out in front of the stroller; it should be beside or slightly behind the stroller so it follows the baby rather than leading it. Continue taking your dog for walks and as well as playing with them because this will help control the dogs' jealousy and keep it from feeling threatened by the baby's presence.
Once the baby enters their exploratory phase, teach them about your dog. Show them the boundaries they can and can't cross when interacting with your animal. This will help establish a mutual respect between the two and keep both from being too aggressive with each other.
Cooper Canyon Labradoodles is a miniature and medium Australian Labradoodle breeder with puppies and dogs currently available for purchase. For more on our puppies or information on how to bring one home, please contact us today!