Miniature Australian Labradoodle Litter
reds, apricots, golds and parti markings or tuxedo markings.  Likely to be 22 – 27 pounds when fully grown
Congratulations to Dorrie and Bentley!  Six beautiful fleece coated puppies were born in the wee hours of the morning.  Golds, apricots and reds (what a surprise – not really!)  Introducing Dorrie!  Dorrie is a sweet natured girl who has a zest for life and has an all around great personality.  She lives in a guardian home and competes in 4 H with their daughter, which is great fun for both of them.  She's a lovely full sized mini with a beautiful fleece coat and we are excited that she has passed her health testing with good results. I would expect her to come into season in the spring for a litter going home in the early summer if she does things as expected.
I think that Bentley would be a very nice first beau for her and his easy going charm and great personality will be a good match for her.  Bentley also has a gorgeous fleece coat and he carries for parti markings as well.  He's quite the well loved fellow around town and his guardian family love him to bits (he's the resident fishing buddy).  I would expect their puppies to finish out as full sized minis and we would see various shades of gold thro apricot and possibly parti markings.  This litter would be graded as multigen Australian Labradoodles.  As this is her first litter, we should see at least 5 puppies I would think.
Here are the babies!
Apricot Boy – going to the Grand family

This sweet little puppy has a lovely coat of apricot slightly curly fleece and a really lovely disposition!  He's a mellow, easy going and social fellow who will do great as a family pet.  He's not the biggest in the litter and not the smallest either, I think he'll finish out nicely in the mini size range.
---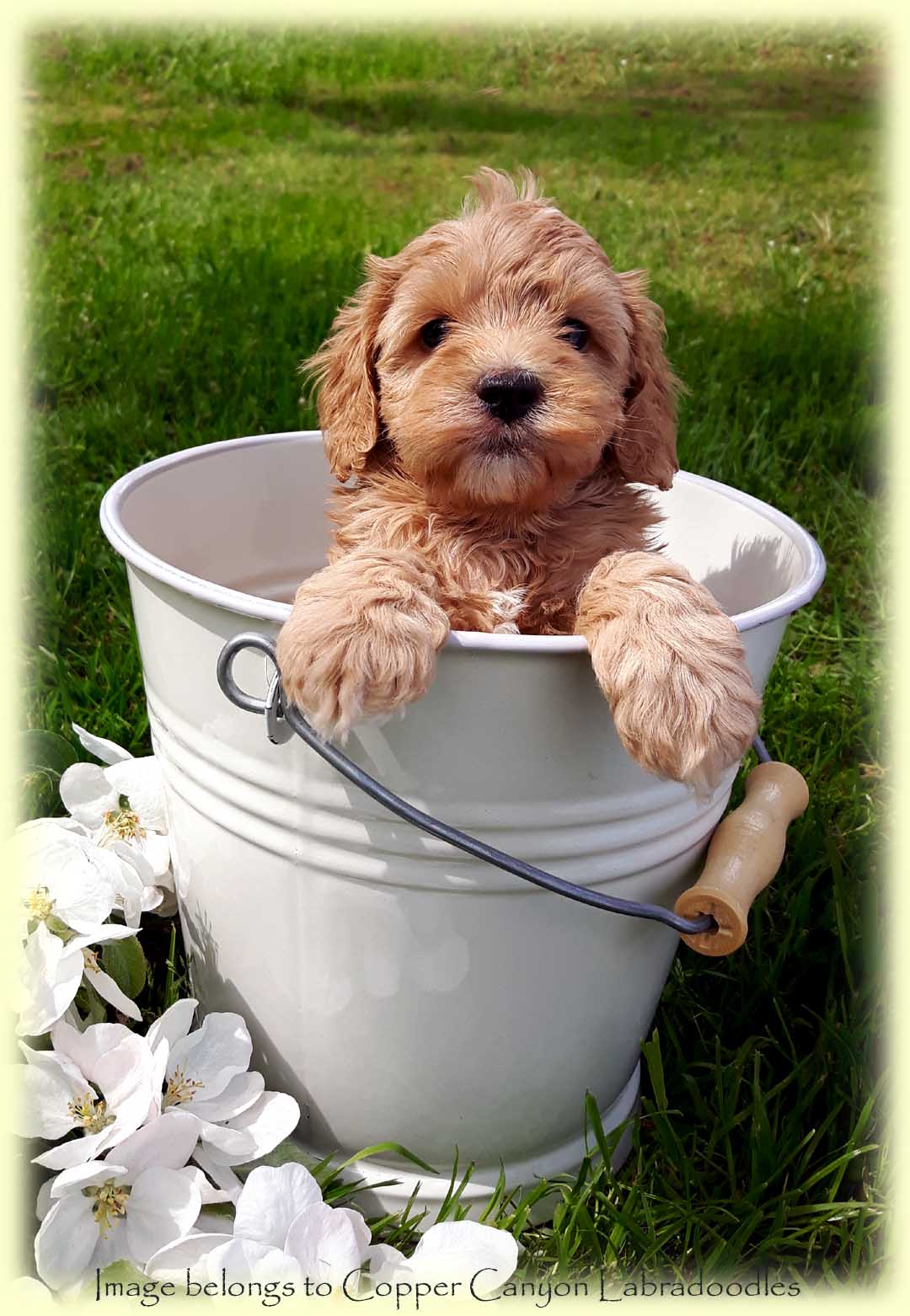 Gold Girl – going to the Nelson family

This is the smallest of the puppies in the litter, but she isn't small in personality!  She's funny and more towards moderately active, so she will enjoy going for walks and for playtime at the park.  She'll suit a family wanting a fun and engaging pet.  She has a beautiful coat of gold fleece and a super cute face!
---
Apricot Girl – going to the Laird family

She's not as red as it seems in the photos… it's hard to get photos that represent colours accurately. This sweet puppy is a playful and fun puppy!  She's somewhere between moderate and mellow and does not make strange to new things.  She's a bit smaller than some of her siblings and I think she'll finish out similar in size to her mom.  She will make a great family pet for somebody wanting a walking buddy and and explorer to check out the world.
---
Biggest Gold Boy – going to the EES family
This handsome fellow is the biggest puppy in the litter, but also one of the mellowest puppies in the litter!  He's super sweet and we like him a lot.  He'll make a lovely companion and couch cuddler for a lucky family.
---
Caramel Boy – going to Deanne G
This handsome boy is a sweet and mellow fellow who will be great at snuggling and going for walks.  He's a beautiful caramel boy with a really nice coat (all the coats in this litter are nice actually).  I really like this boy too.
---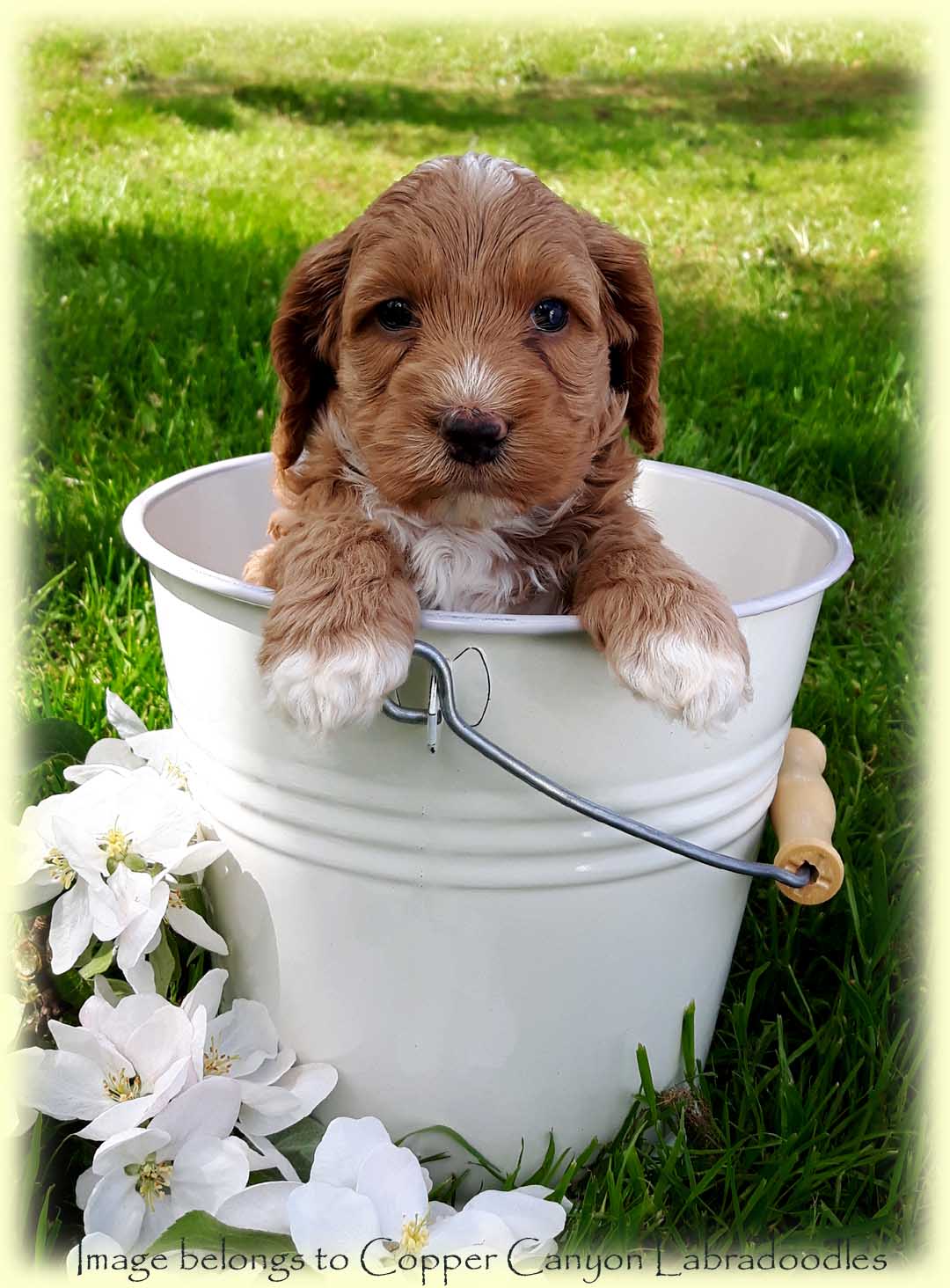 Biggest Gold Girl – going to the Joiner family

This gal is a super flashy marked tuxedo girl and she is as cute as they come!  She's a playful and fun puppy who will make a great family pet for somebody with kids or grand kids.  She's somewhere between mellow and moderate and likes to play and likes to meet people.
---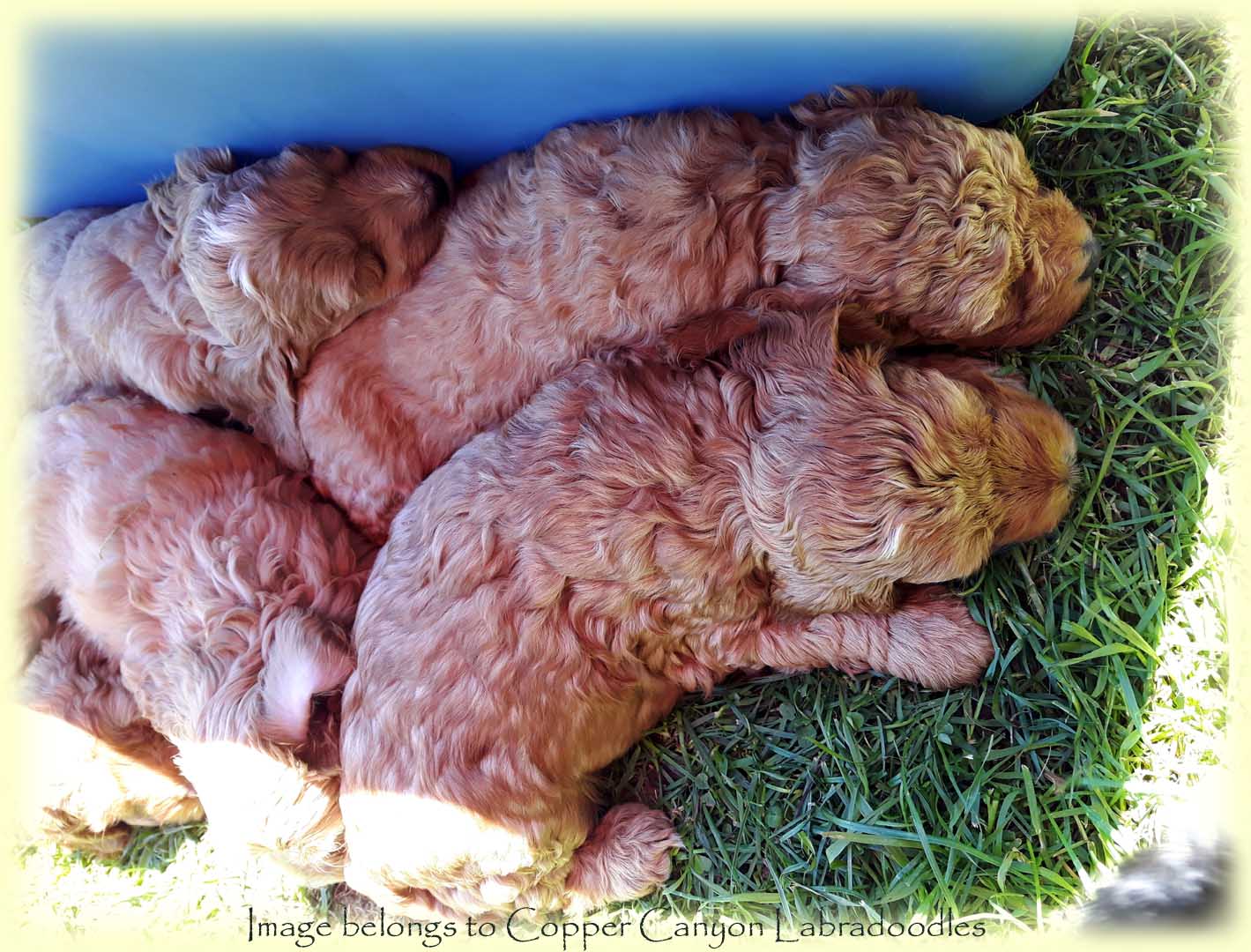 The black puppy is actually Koko's but Dorrie is looking after it (and quite nicely too!)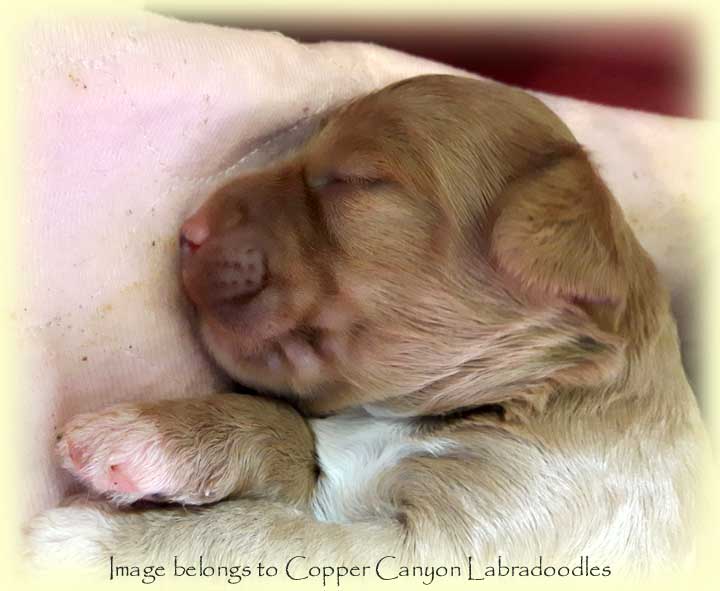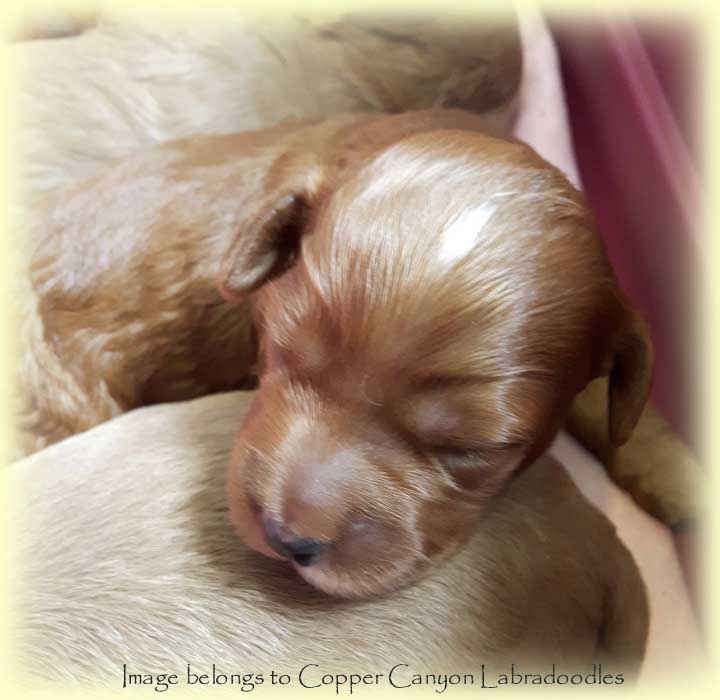 Deposits pre-booked for this litter:
Deanne G, Vancouver BC
The EES family, Victoria BC
The Joiner family, Langley BC
The Laird family
The Grand family, Victoria BC
 The Nelson family, Victoria BC
And if there are more:
7. The Keszthelyi family, Coquitlam BC