Small Miniature Australian Labradoodle Litter, born September 17 2016
Reds or apricots, blacks and merles in this litter.  Expected size between 12 and 20 pounds
Piper has done herself proud, with six lovely babies!  She has 1 apricot, 2 blacks and 3 blue merles.  Both mom and babies are doing just fine : )  Piper is a super sweet natured apricot girl out of our Angie and Bentley.  She is 20 pounds of cuddle and sweetness!  She has a lovely coat and a lovely temperament.  Piper lives in Abbotsford in a guardian family with a young toddler where she gets lots of walk times.  We think she is a merle in disguise and so we are thinking to pair her with our Dusk.  Dusk is a cute little fellow, just 12 pounds.  He has the most amazing coat of soft black fur that has kept its colour very well.  He carries for red and chocolate and possibly phantom.
Their puppies will finish out between 12 and 20 pounds and should be true sized minis.  Expected colours: apricot or red, black, blue merle.  This litter will be graded as Australian Labradoodles.
And here are the babies!
Apricot Girl – Going to the Mutter family
This little sweetie is a lovely apricot girl with a beautiful wavy fleece coat.  She is gentle and sweet natured, quite social and likes to be cuddled and given attention.  She will make a great family pet and would do well with children.
---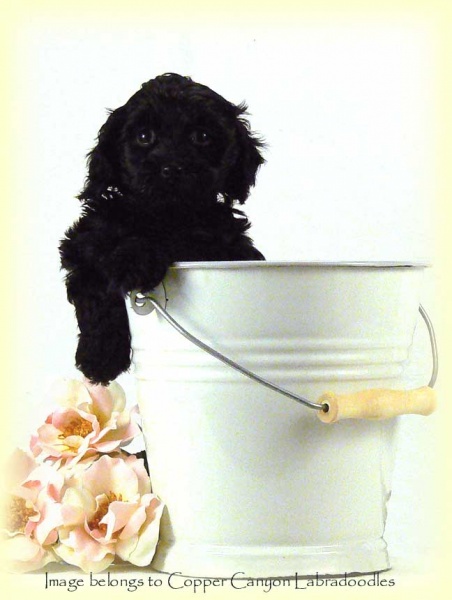 Black Girl – going to the Martin family
This gentle little girl is super cute!  She isn't shy but she is a gentle natured girl who will do well with a family that wants an easy going companion.  She has a lovely fleece coat and is a really nice puppy.
---
Blue Merle Girl – going to the Robinson family
This charming girl is one of the smaller puppies in the litter and she has a lovely little personality!   She also has a wavy fleece coat and she snuggles right in when we pick her up.  She'll do great with a family with children or grand children.
---
Blue Collar Black Boy –  going to the Button family
This handsome fellow is a gentle and quieter natured boy.  He's not timid but he is definitely mellow and softer natured.  He plays nicely with his siblings and gives us kisses (but not face washes) when we pick him up.  He has a beautiful black fleece coat with some curl to it.  Super cute!  He will make a lovely companion.
---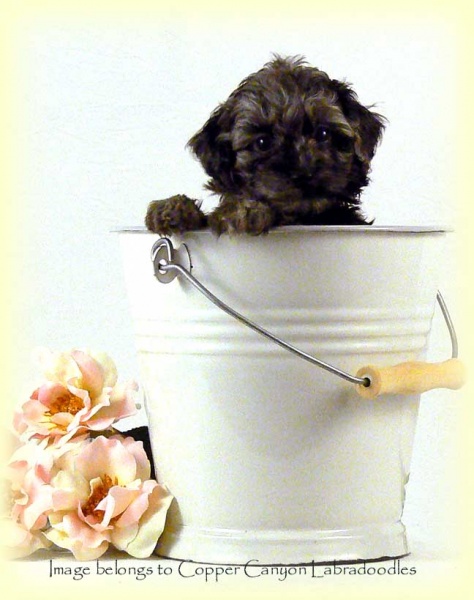 Smaller Black/White Collar Merle Boy – going to the Salahor family
This adorable little fellow is also one of the smaller puppies in the litter.  He's a gentle and sweet boy (what we'd expect from Piper, who is a friendly, gentle girl).  He's beautifully put together and will make a great companion for a family wanting an easy going pet.
---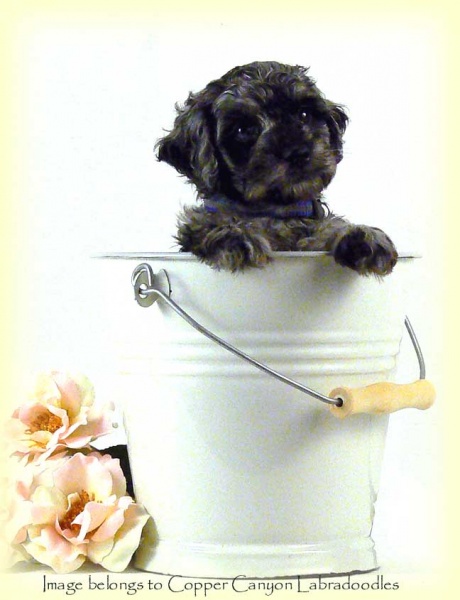 Bigger Blue Reflective Collar Merle Boy – going to the Hinojosa family
This bigger boy is a nice puppy!  He's a bit bigger than his siblings and has a bit more curl to his fleece coat than some of his siblings as well.  Super cute, somewhere between mellow and moderate for energy levels, he is a nice boy.
---
And here are the newborns!
Deposits pre-booked for this litter:
  J Mutter, Victoria BC
 The Martin family, Vancouver BC
 The Hinojosa family, Reno Nevada
 The Robinson family, Delta BC
Reserved after born:
5.  The Salahor family, Delta BC
6.  The Button family, Victoria BC
7.