Mini Australian Labradoodle Litter – expected Oct 2018
Red and apricot puppies, expected size to be under 20 pounds.
Congratulations to Piper!  Surprisingly, she had just two puppies this time (her last litter was four or five) but both are doing fine and she is a proud mama!  We have a gold girl and a gold boy.  Piper is a really sweet girl!  She's a beautiful merle factored apricot girl with a beautiful fleece coat and a very gentle, social nature.  She loves kids, loves walks and playtime and she does her daddy proud as she looks quite a bit like him but in a smaller package.  She is the perfect size for a family and she gets compliments whenever she goes out to town! She's a nice mini size weighing around 19 pounds.
We are excited to have Fergus sire this litter as he is a beautiful red wool coat mini with a lovely, gentle nature.  He came to us directly from down under and brought new bloodlines to us.  He's a little fellow and so we expect these puppies will likely be under 20 pounds when fully grown.  This litter would be graded as multigen Australian Labradoodles.
And here are the babies!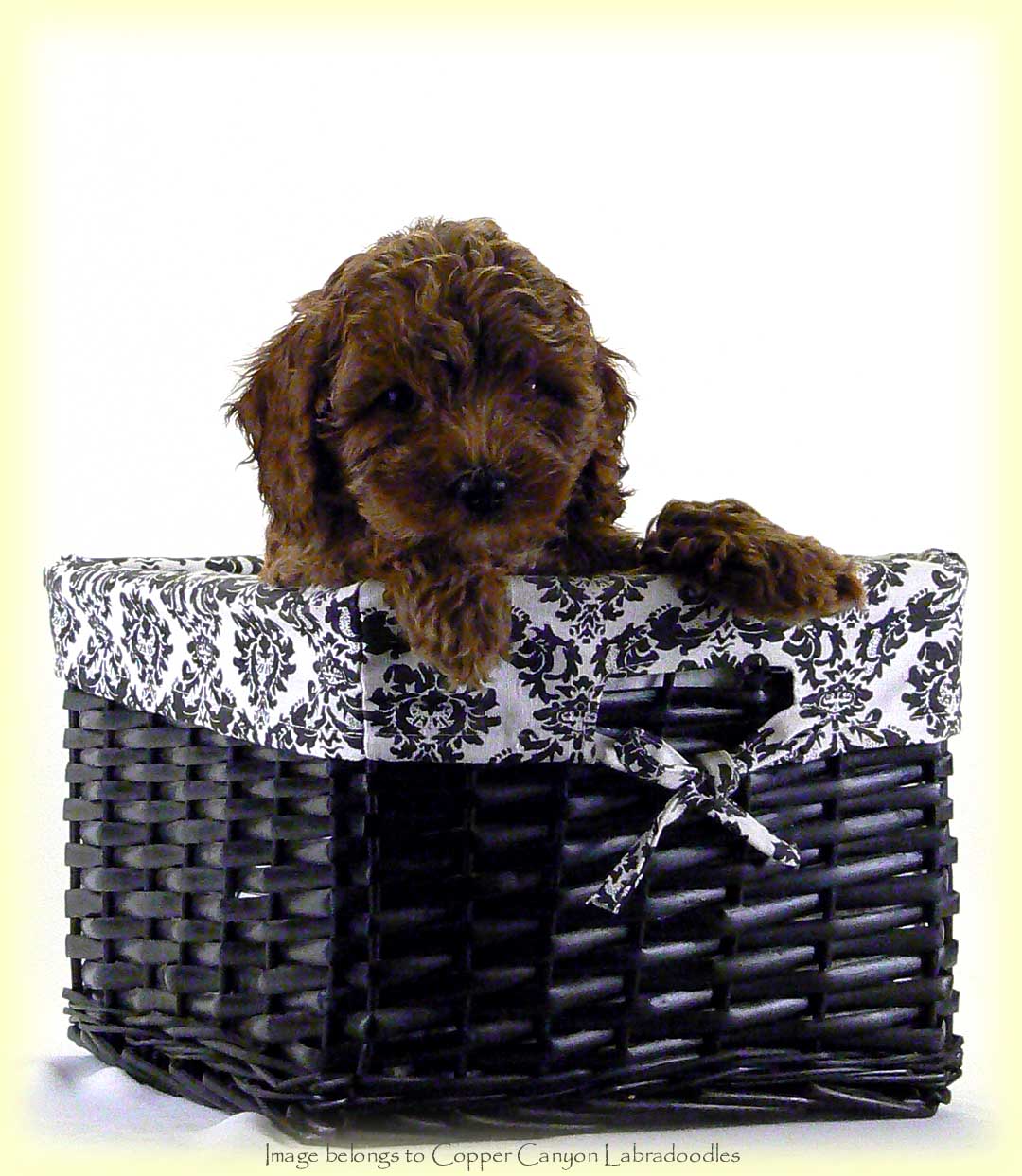 Piper's Girl – Copper Canyon (guardian home)
---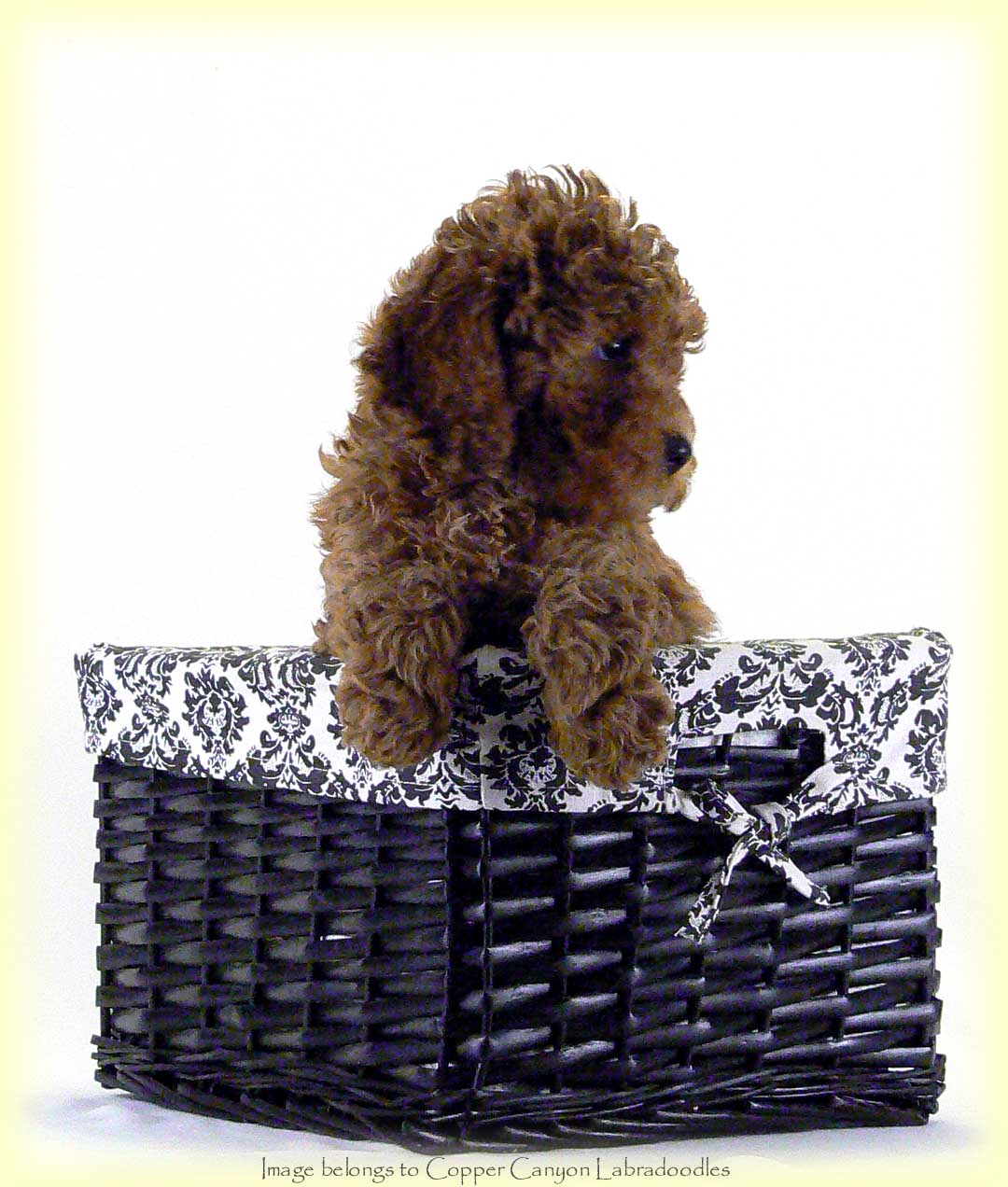 Piper's Boy – K McKay
---
Deposits pre-booked for this litter:
  Possibly Copper Canyon
  K McKay family
 The Browne family, Crofton BC
 The Keller family
And if there's more:
5.  The Polsfut family