Small Miniature Australian Labradoodle Litter, born May 19th and going home July 16th 2022
Golds, apricots and maybe reds or parti markings, 16 – 22 pounds
Congrats to Ceilidh and Darwin for their four new puppies!  We have three boys and one girl in this litter and all of them (as expected) are various shades of gold/apricot.  Introducing Ceilidh!  She is a sweet and snuggly little red girl who is just charming!  She lives in a guardian home in White Rock and they love her to bits.  She has regular visits from grand kids and she loves to play with the other dogs in their extended family.  She is a daughter of Piper and Fergus and we are delighted with her.
I think that Darwin would be a good dad for this litter.  Darwin is a lovely mini cockapoo boy who brings new bloodlines and diversity to our breeding program and we are really pleased to have him in our program!  He has a non shedding coat, a sweet and easy going nature and he carries for interesting things like parti and phantom as well as chocolate.  His puppies from other litters have been lovely and he's a good size for Ceilidh as well, as he weighs around 22 pounds.  This litter would be graded as Australian Labradoodles.  We should see all golds, apricots and reds in this litter.  Her last litter was four puppies and so we will see what she does this time!
And here are the babies!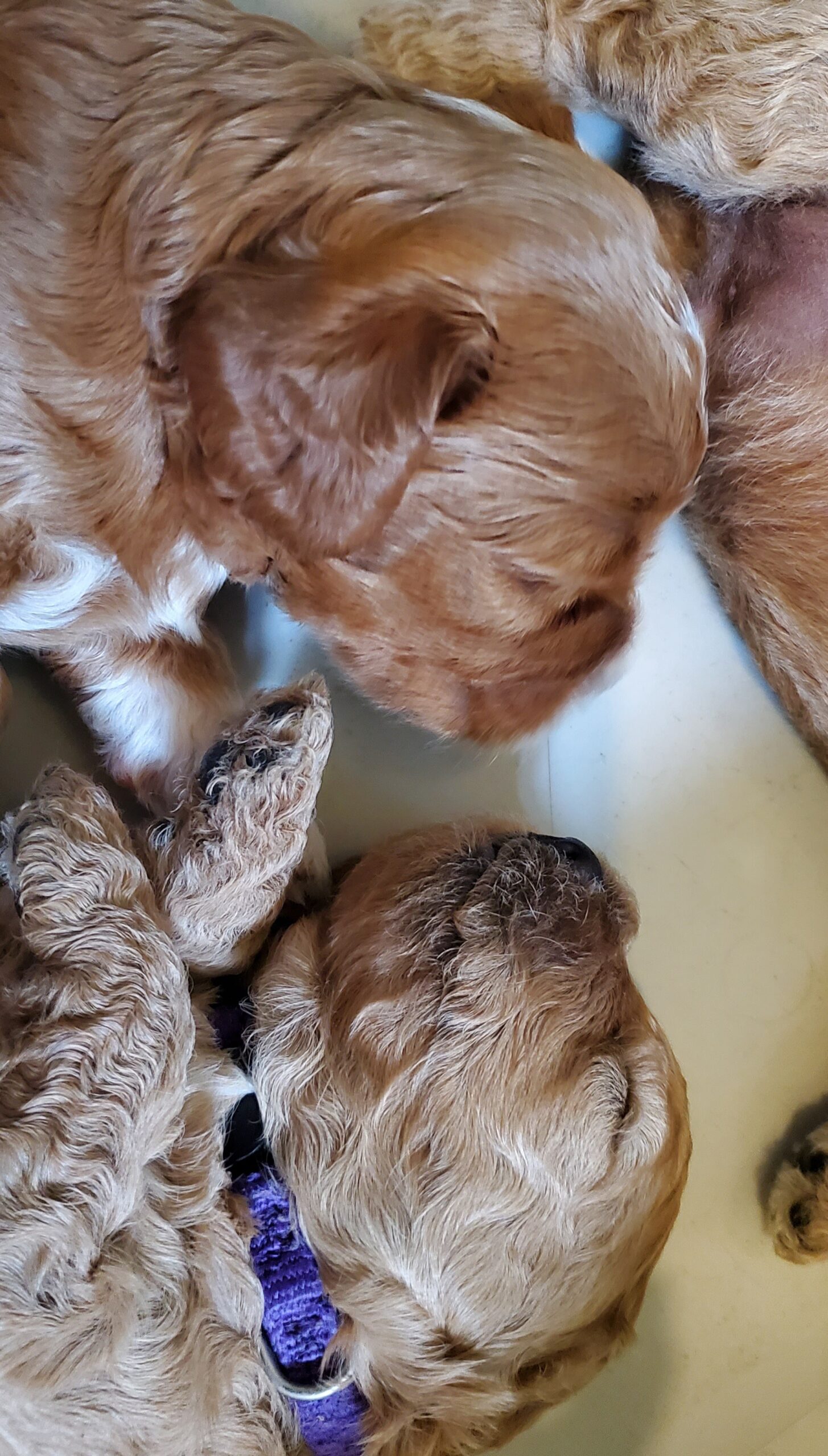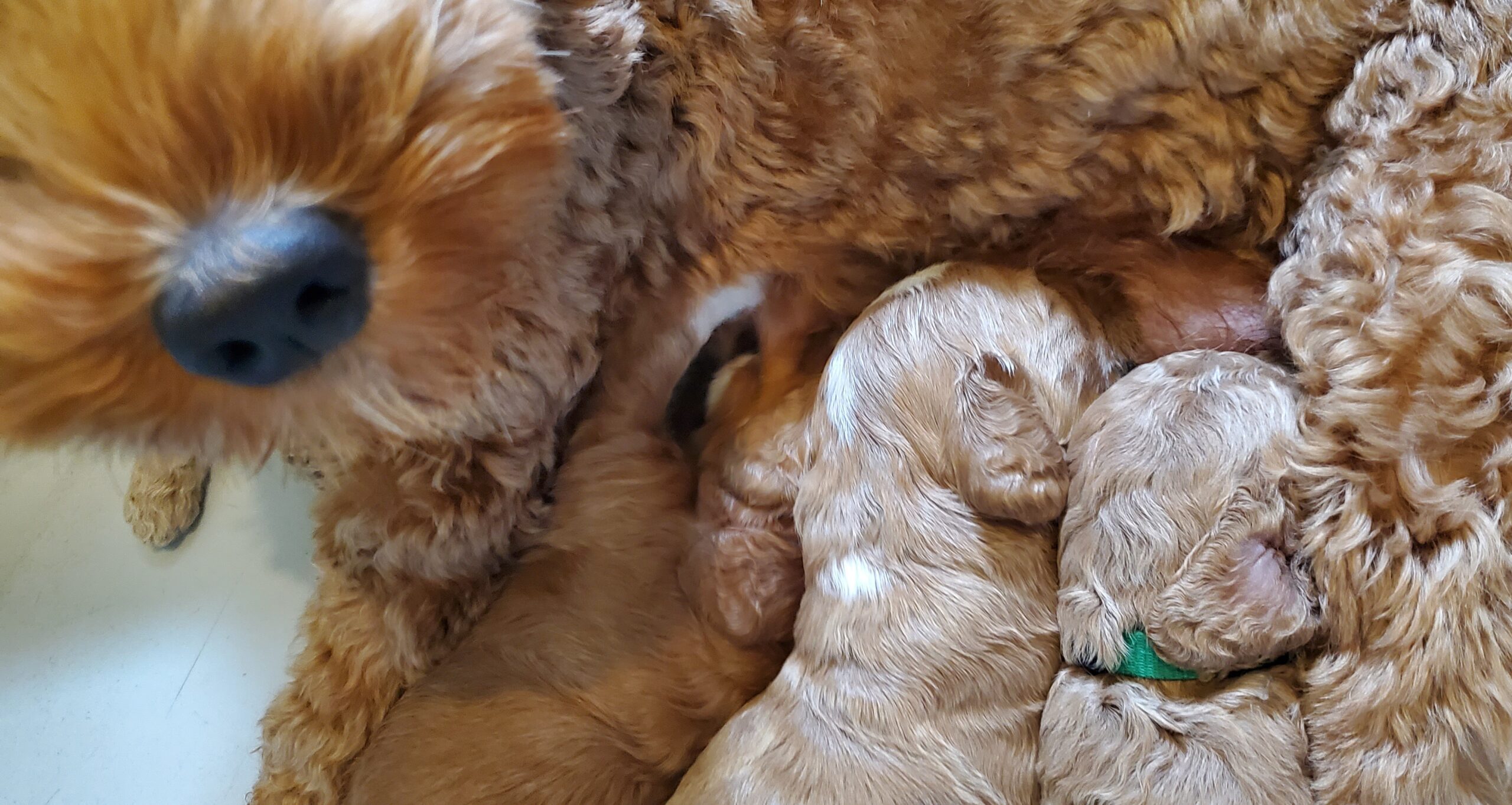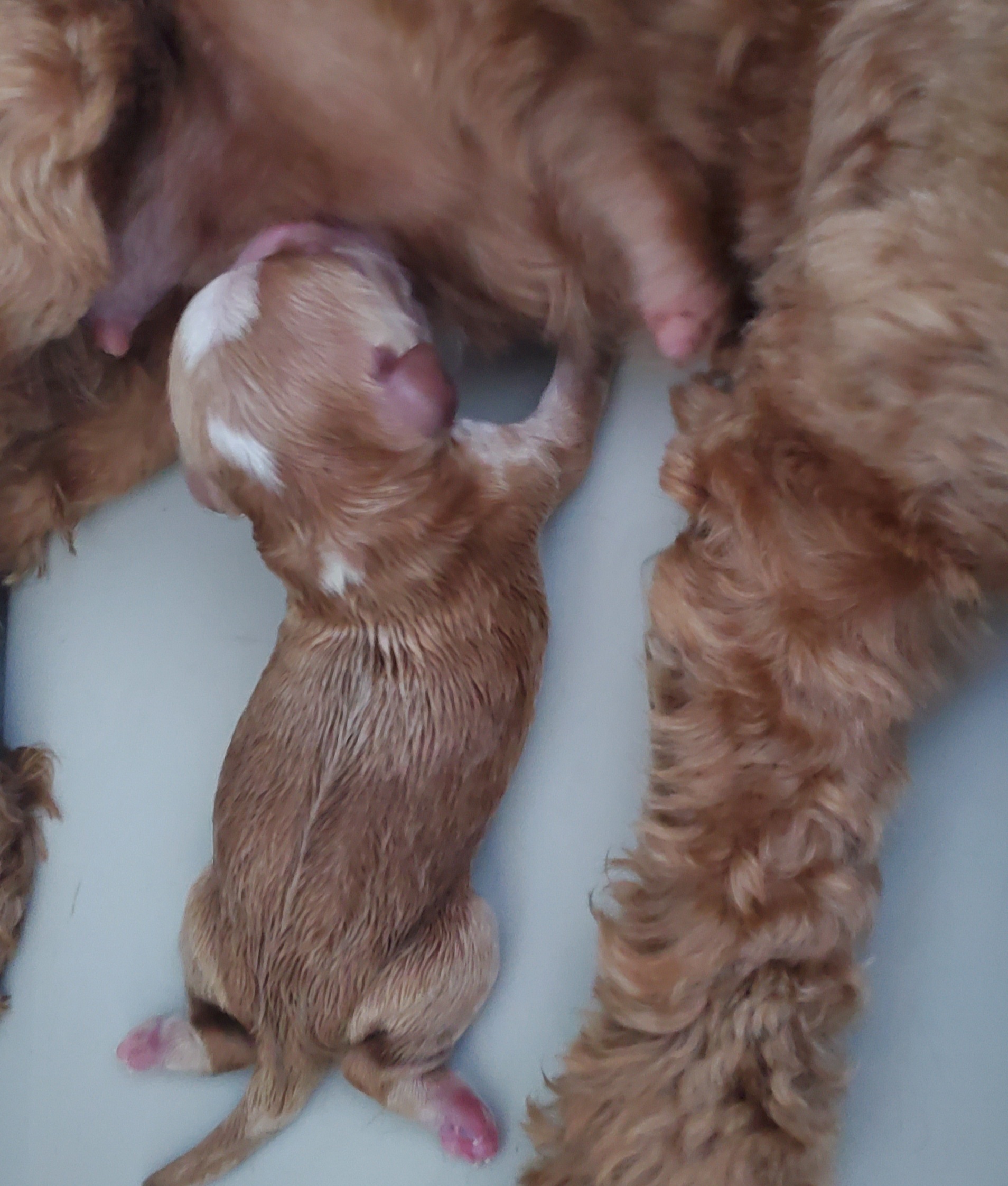 Reservations pre-booked for this litter:
Davidson Doodles
The Reynolds family
The Aleman family