Mini Australian Labradoodle Litter, born March 24 2018
Chocolates, blacks, phantoms and  possibly golds, 14 – 16 inches and 15 – 22 pounds.

Congratulations to Koko and Dusk!  Koko has eight sweet little babies, five cute little black puppies (one is phantom) and three little chocolate puppies (one is phantom).  Mom and babkes are doing very well!  Introducing Koko, a grand daughter of Muggles and a daughter of Shadow!  Koko is a full sized chocolate mini girl with an outgoing and engaging personality.  She is not a wall flower!  She likes walks and balls and is a confident girl.  She's a full sized mini around 25 pounds and has a lovely coat of curly non shedding wool.  I lean towards having Dusk sire this litter as his smaller size is very popular with families living in smaller homes or condos where there are size restrictions.  He's a cute little fellow who charms everybody who meets him.  I also think that his fleece coat will complement her wool coat.
We would expect to see minis from her in a rainbow of colours.  She carries for phantom and may carry for parti and gold.  She will likely have both fleece coat and curly coated puppies in her litter.  I expect her to be bred in January, so that would have puppies going home in April if she does things as usual.  This litter would be graded as Australian Labradoodles.  This litter list is just opened.
And here are the babies!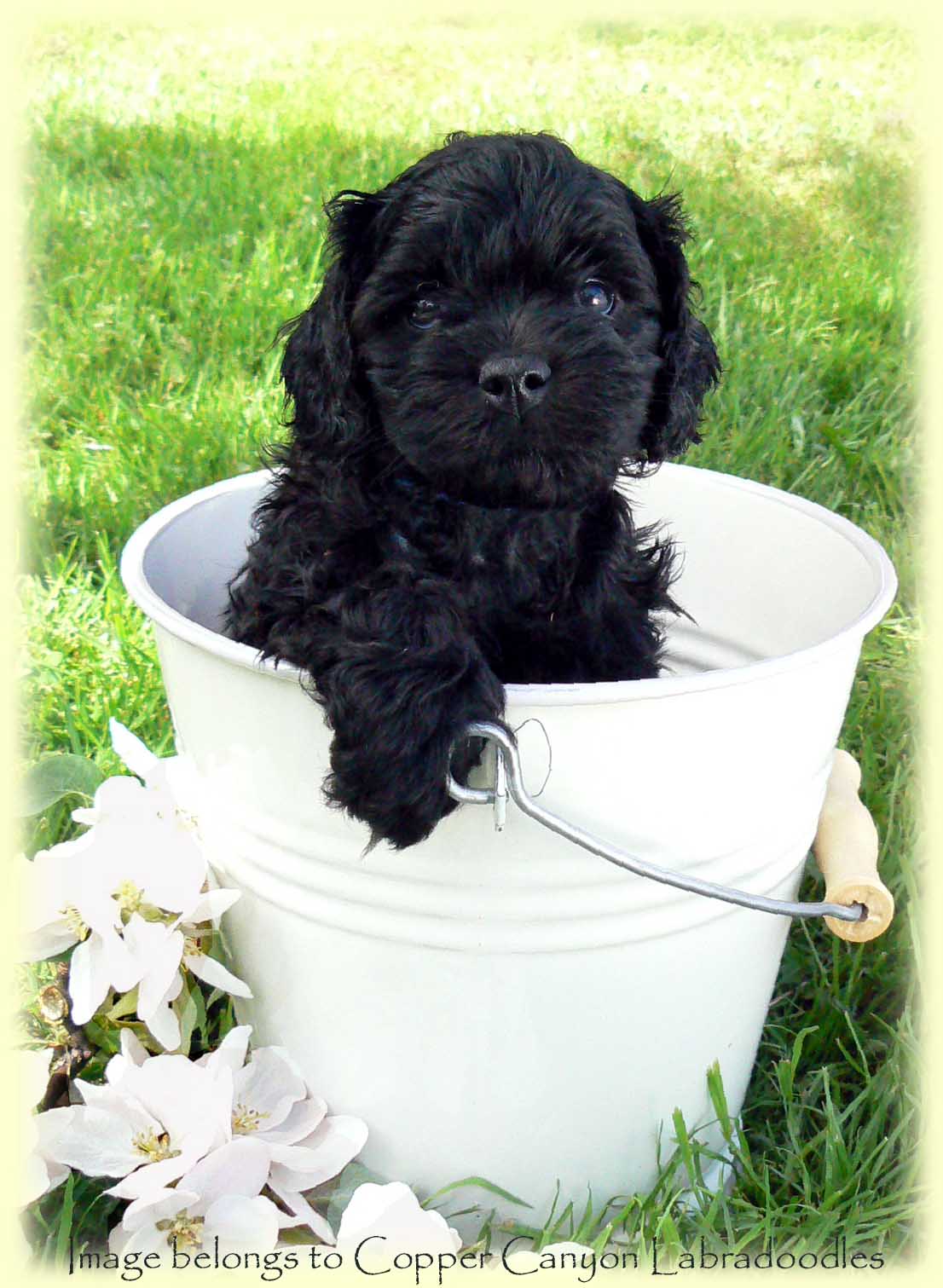 Blue Collar Black Boy- going to the Lepp family

This gentle little puppy is a sweet boy!  He likes to cuddle in and he's a really cute little fellow.  More on the mellow side for energy levels, he'll suit a family wanting an easy going pet.
---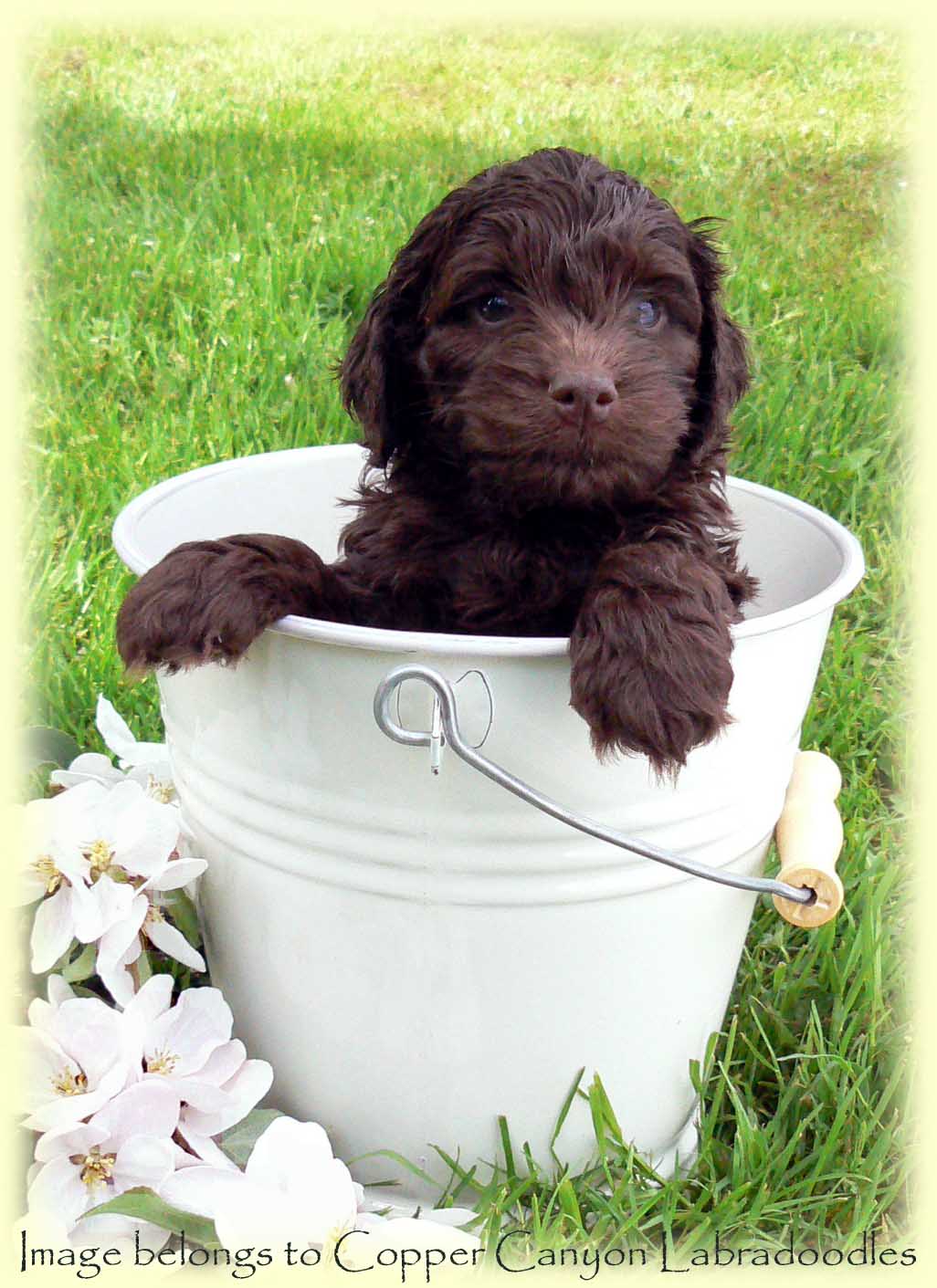 Darker Chocolate Boy- going to the Canning family

This is one of the few chocolate puppies in the litter.  He's a mellow fellow who gives random kisses but not face washes and he's a nice little puppy.  Mellow activity level, he'll be happy going for walks but also happy to flake out at home.  He'll make a really nice pet for a family with kids or grand kids.
---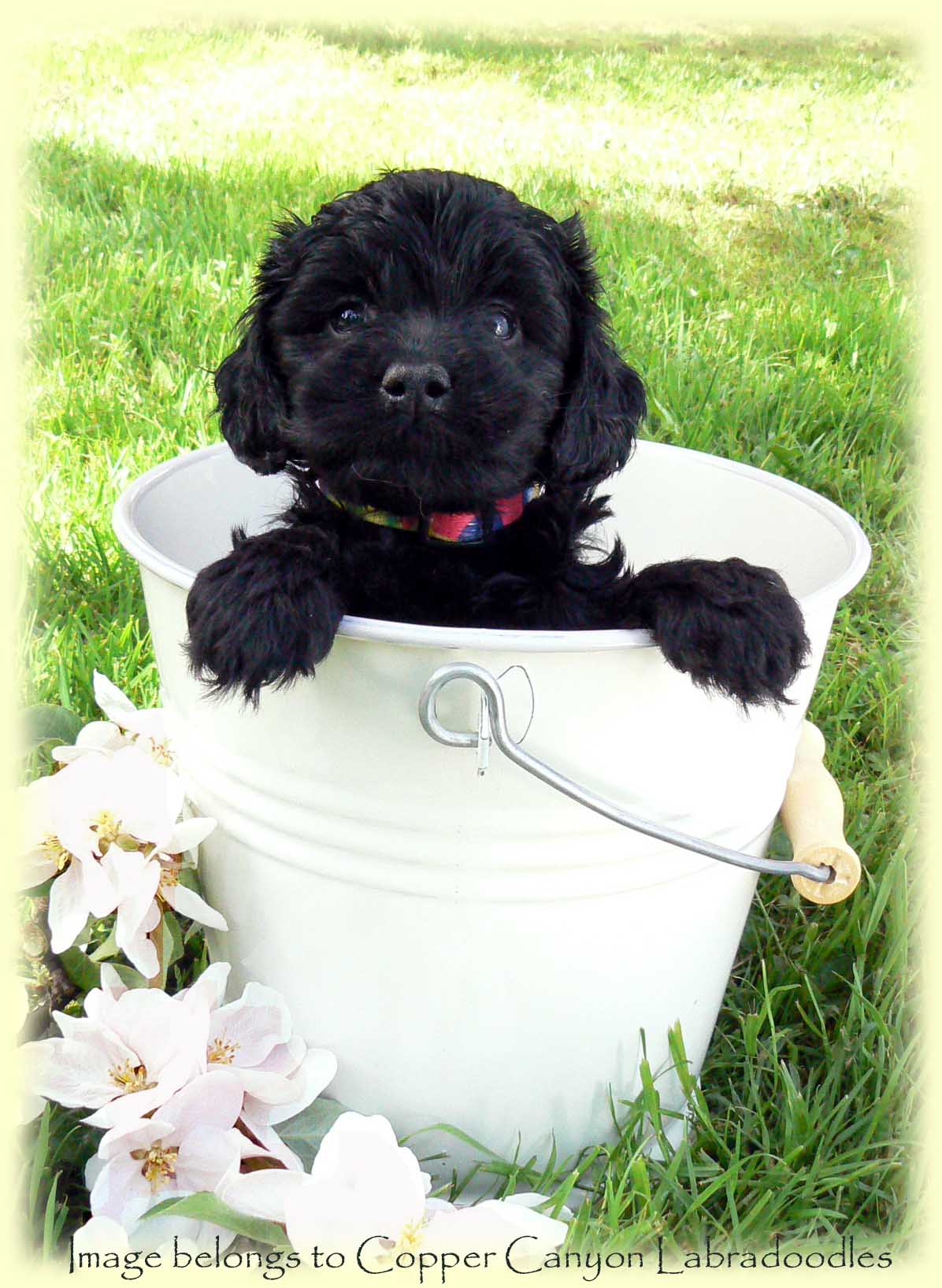 Floral Collar Black Girl- going to the Baird family

This sweet faced gal is another mellow puppy!  She's super sweet, plenty of brains in there and is has a really lovely nature.  She has a slight underbite bite that will not cause her problems, or we'd have thought to keep her ourselves.  Her personality is really lovely and she will make a perfect pet for a family wanting a sweet natured cuddler.
---
Milk Chocolate Boy – the Magee family

This gentle fellow is a nice little puppy!  Another mellow fellow!  He's bigger than some of his siblings and he has a non shedding coat.  He's a friendly, soft natured boy, quite lab like in his demeanor and structure (which we like!).  Another great pick for an easy going family pet.
---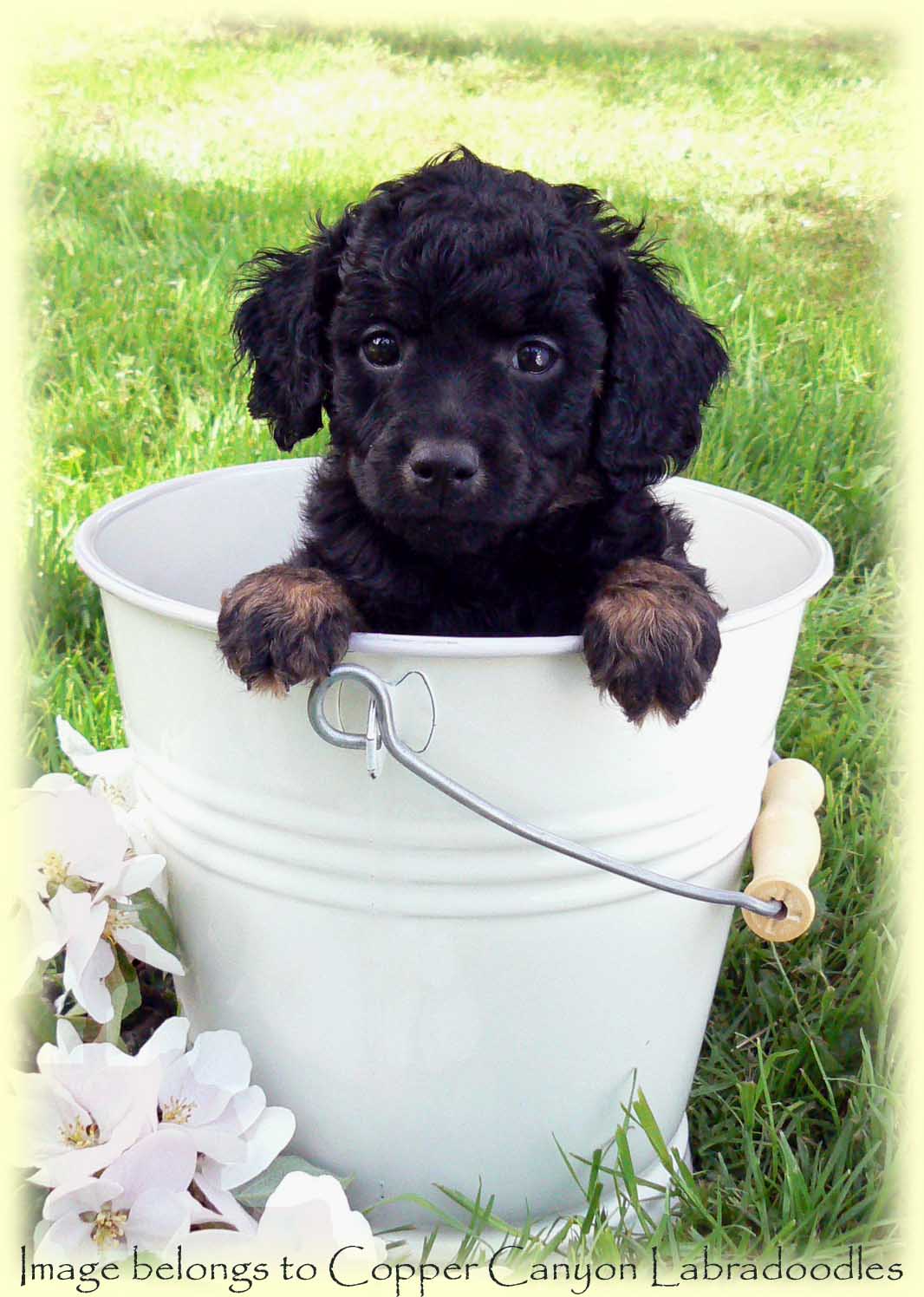 Phantom Boy- going to the Campbell family

This cutie is our only black phantom puppy in the litter!  Bright, playful and fun, he's more towards moderate for energy levels, tho he cuddles in superbly when we pick him up.  He has a nice fleece coat and he's a nice boy.
---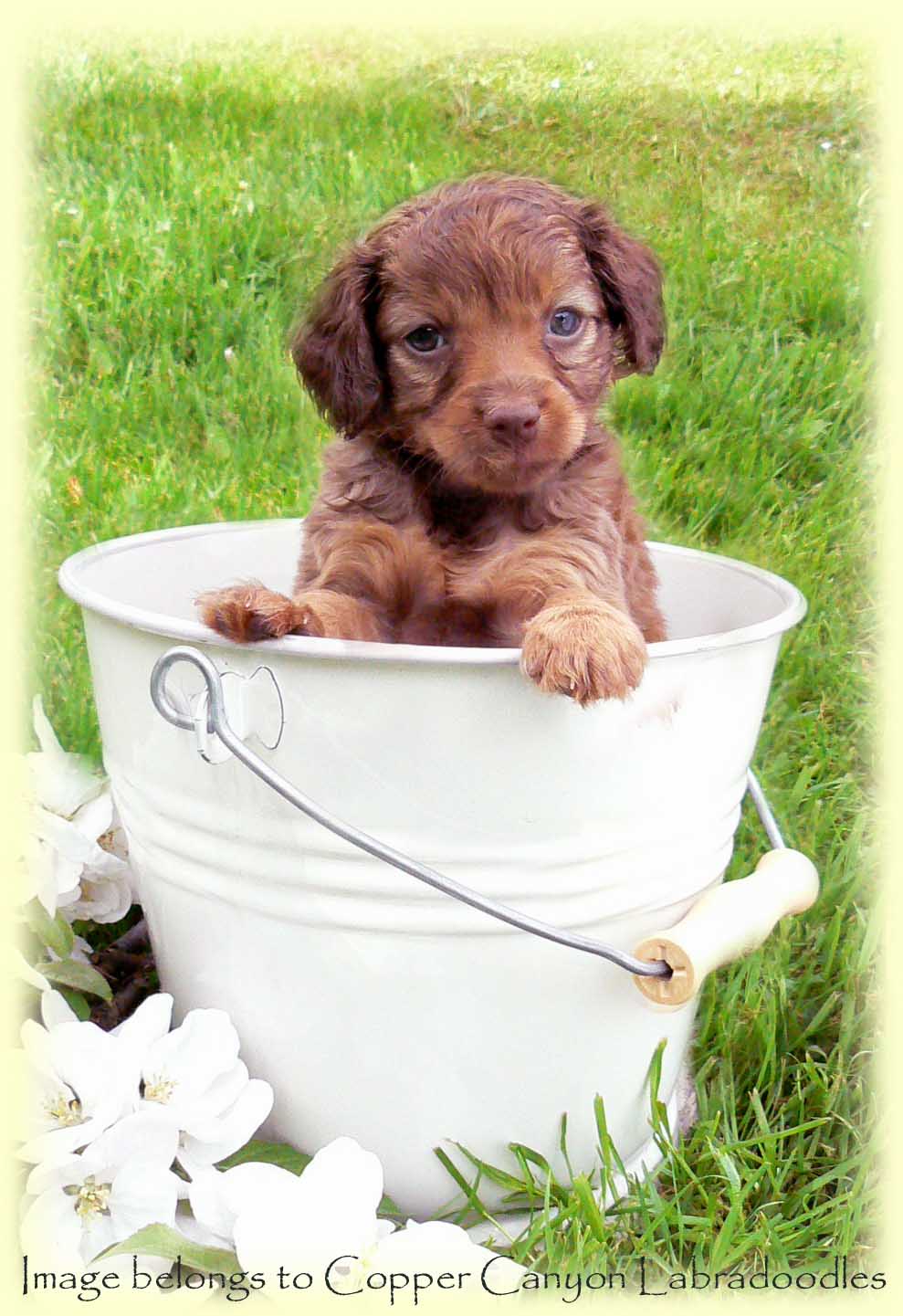 Chocolate Sable Phantom Girl- going to the Calvillo family

This cute little girl is the only chocolate girl in the litter!  She's funny and playful and has quite the little personality!  She likes to cuddle, likes to give face washes and she's game to run and play.  She'll suit a family wanting a pet that is more moderate in energy and has the time to enjoy a lively minded dog (she's very smart).
---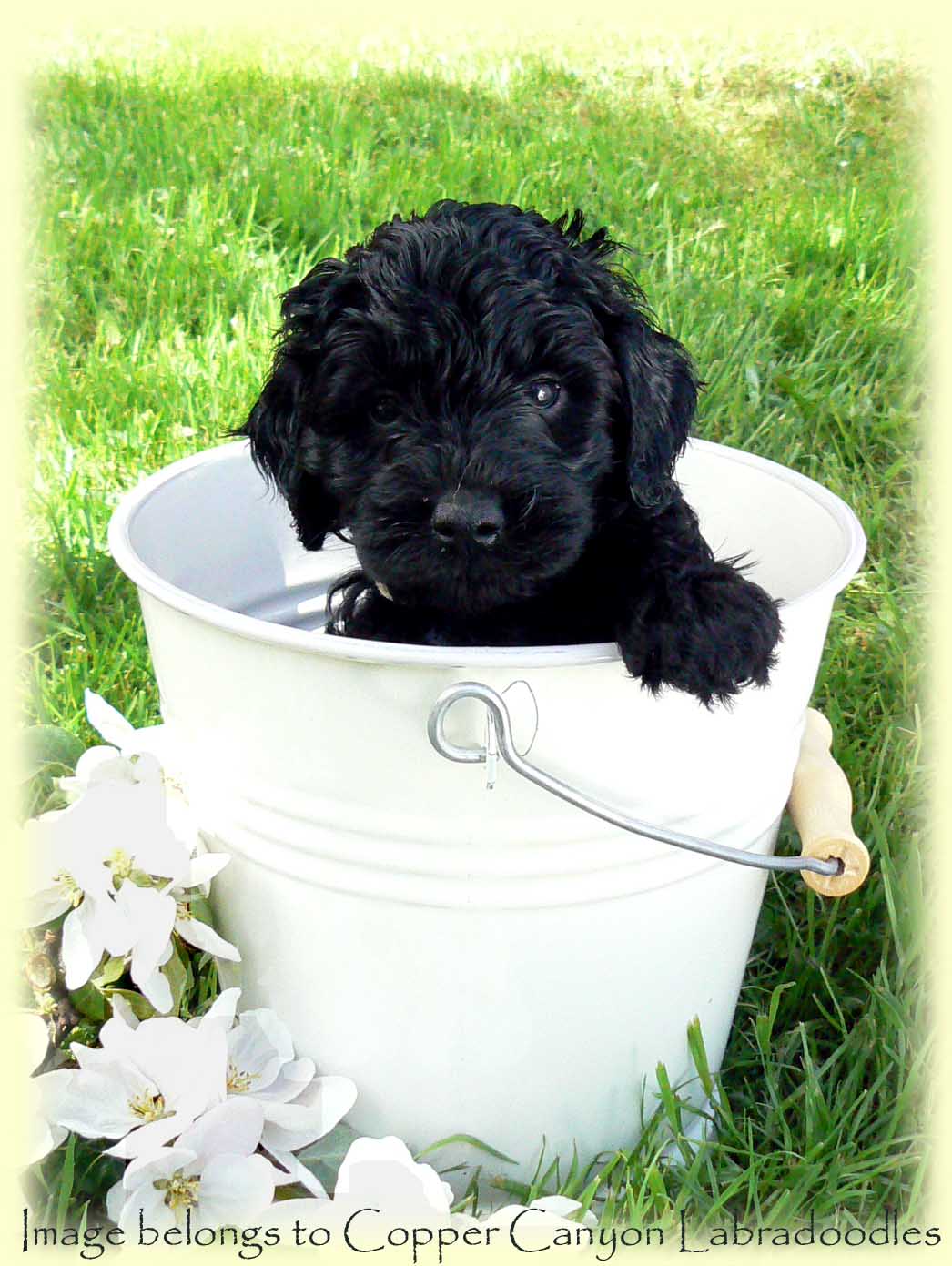 Tan Collar Black Boy- going to the Gregory family

This quieter boy is another cutie!  He has a super cute face and a beautiful fleece coat.  He's bigger than some of his siblings and he's somewhere between mellow and moderate.  He'll be the kind of dog who is interested in getting out to go for walks and romps on the beach but can settle down in the house.
---
Littlest Black Girl – Copper Canyon Labradoodles
---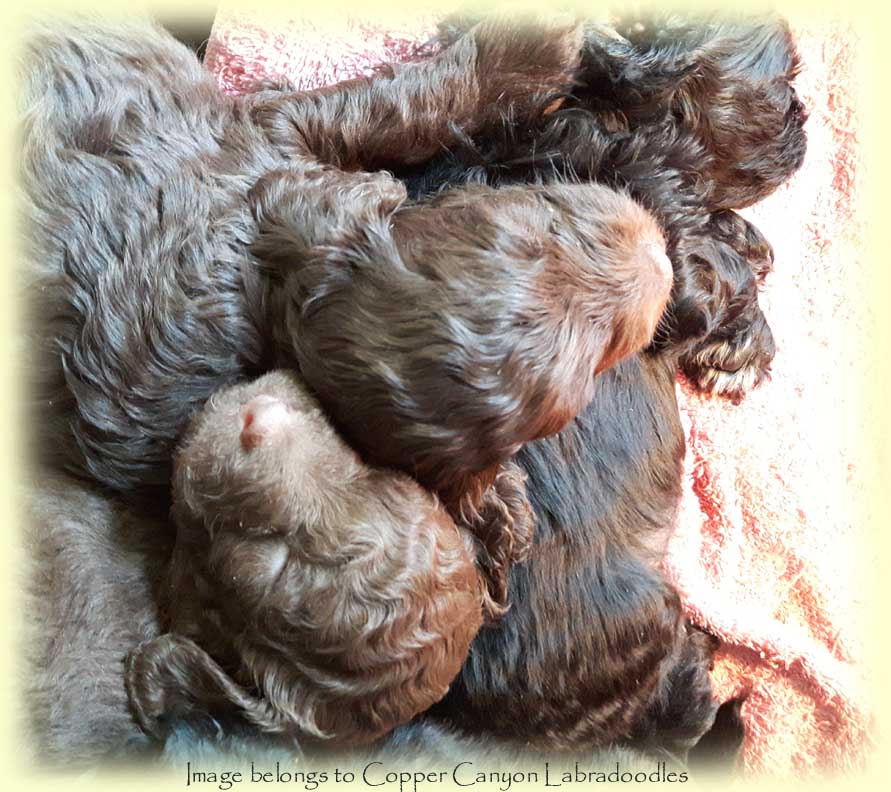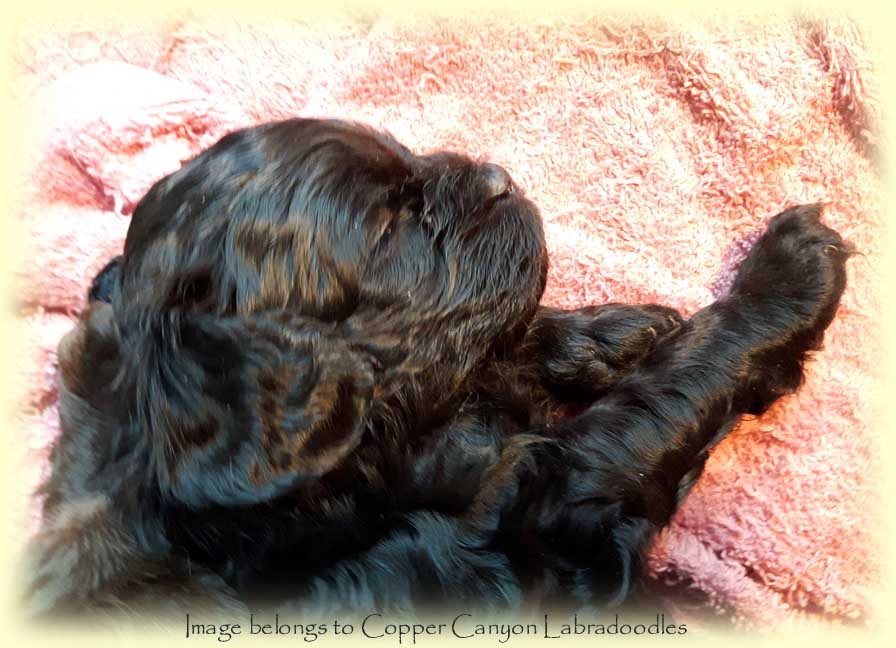 Here is half of the babies!  The other four had not arrived yet…
Deposits pre-booked for this litter:
 The Canning family, Abbotsford BC
 The Digregorio family (moved from Luna's litter)
 S Campbell, Calgary AB
 The Magee family, Kelowna BC
 The Calvillo family, West Vancouver BC
The Baird family, AB
The Johal family, Coquitlam BC
The Gregory family
After being born:
    9.  The Lepp family (also listed on Rumour's list)