Medium Australian Labradoodle Litter – going home March 15/16 2019
Golds or apricots, blacks or silvers, expected size around 25 pounds

We have had a family defer to a later litter for family reasons and so there is one puppy available on Penny's litter list!
Penny has nine new arrivals!  Mom and babies are doing splendidly.  She has two little dark ones and then seven in various shades of cream thro deep gold.
Introducing Penny!  Penny is a beautiful full sized mini red Australian Labradoodle girl with a cute white blaze on her chest.  She is a great couch snuggler and has a lovely coat of red fleecy curls.  Penny is a social and affectionate girl who quite adores being picked up to lay like a baby in our arms (tho couches and beds are also highly regarded).  While I would love to let our new blonde boy Benji sire this litter, I'm not sure he's quite ready for the job (tho we may try him) so I am putting Sunset as the sire right now.
Sunset is a happy go lucky and outgoing boy who is sure the world will love him – and so they do!  He's a milk chocolate boy carrying for gold and parti.  I think that his size would be nice with Penny and I would expect puppies from them to be full sized miniatures.  Penny is red and carries for black (and possibly chocolate) as well as mismarks, and so I would expect gold/apricot/red puppies from these two, black puppies that may turn silver, and we might see parti markings or mismarks (white markings or tuxedos) in any of those colours. This litter would be graded as multigen Australian Labradoodles.  Penny's last litter was 8 puppies (and she is out of a litter of eleven) and so I would expect her to have at least 8 or 9 puppies again.
And here are the babies!
Light Blue Collar Boy
What a lovely fellow he is!  This sweet fellow is a really gentle puppy, soft natured, but also very sweet.  He has a beautiful coat of soft gold fleece, and he gives kisses but not face washes!  He's more mellow for energy levels.  He'll do well with kids but I don't think he'd enjoy chaos!  A really gentle hearted boy who will make a great family pet.
---
Blue Check Collar Boy – going to the Carters

What a handsome fellow!  This boy is a lot of fun!  He's somewhere between mellow and moderate for energy levels and he's got a bit of spunk in him!  I think he's a dog that will like structure and routine (as well as walks and playtime and fun).
---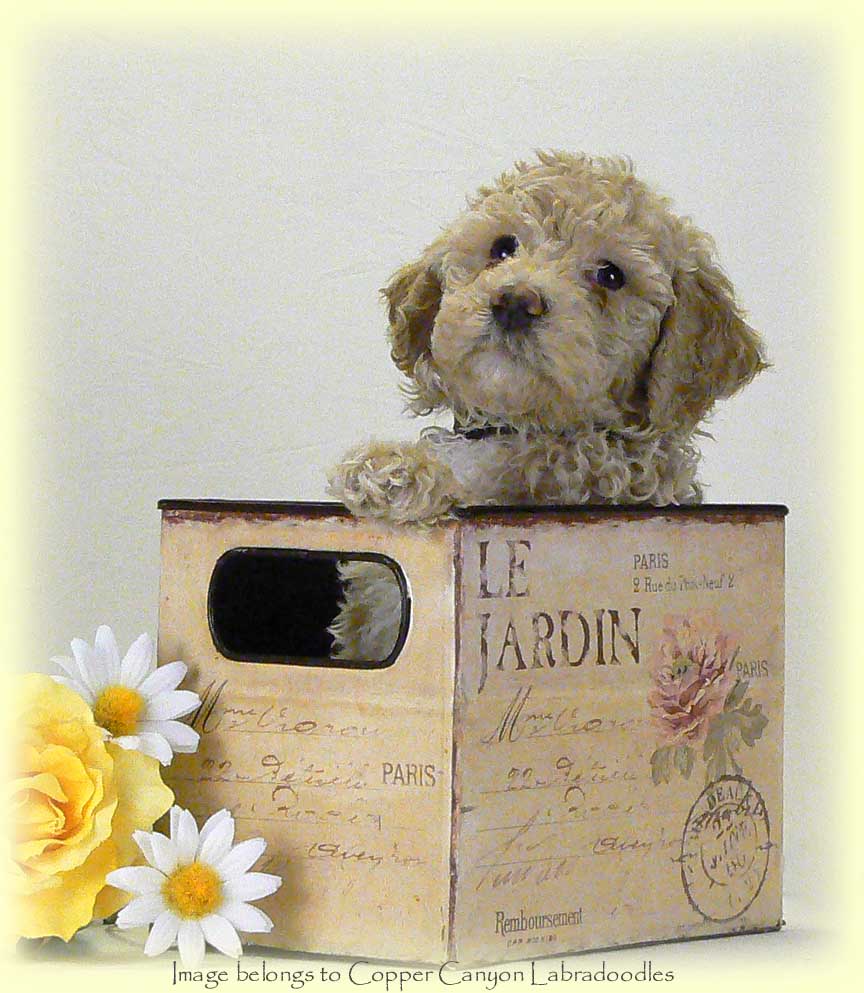 Black Collar Boy – going to the Kelly family

What a sweet, gentle puppy!  He's a soft gold in colour and has a bit of white on his chest.  Gentle, sweet, mellow, playful, he'll make a great family pet.
---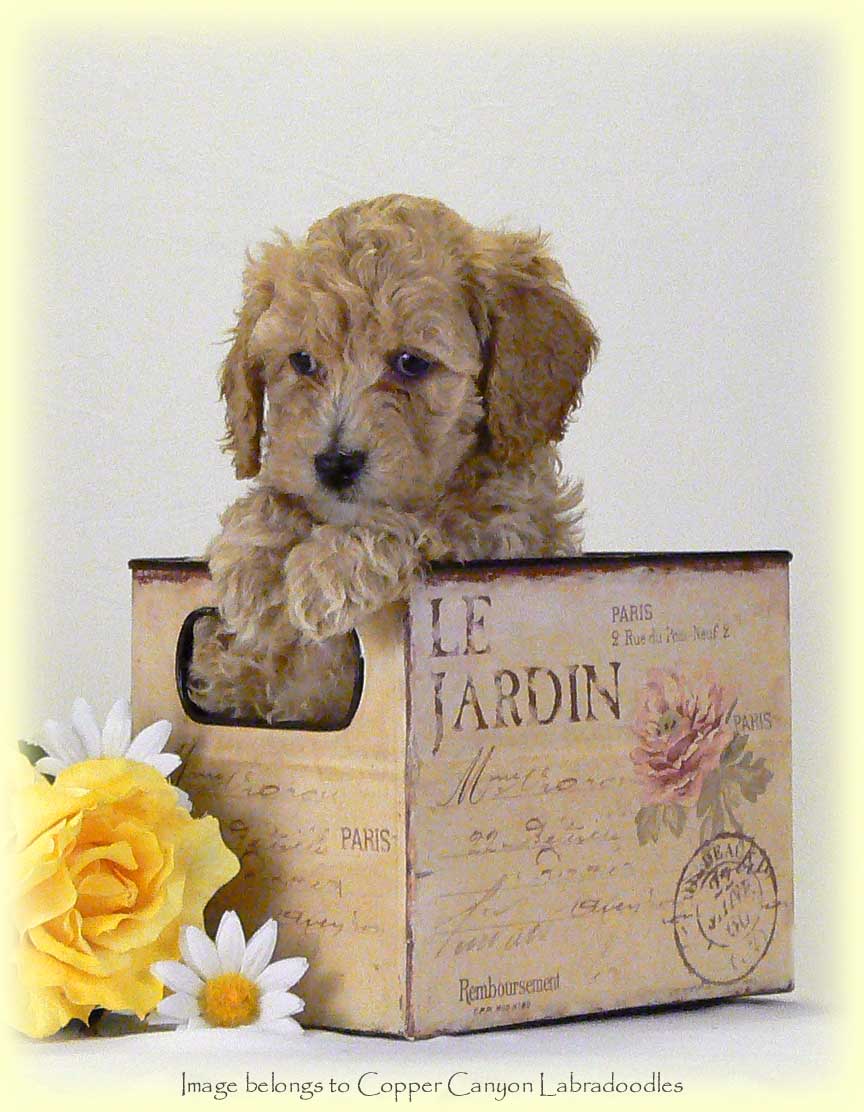 Gold Girl – going to the Strother family

This cutie is a going concern!  She's funny, sweet, playful and more towards moderate in energy.  She'll make a great family pet for a family wanting a playful and outgoing dog.
---
Green Collar Boy – going to the Wyllie family

This handsome boy has a very nice curly coat and a sense of self assurance, somehow!  He's a really lovely puppy and cuddles in when we pick him up, but also likes to play and have fun.  More on the mellow side, he'll do really well with a family with kids or grand kids.
---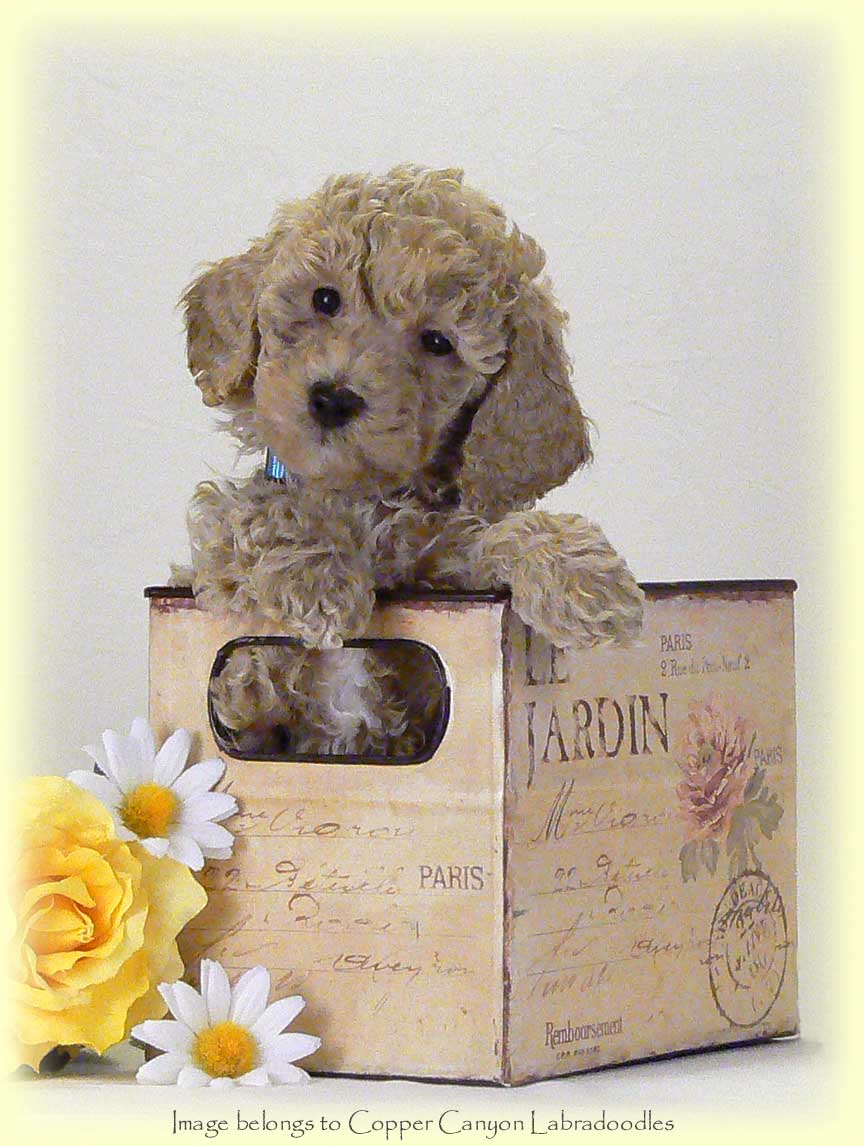 Medium Blue Collar Boy – going to the McFarlands

What a sweet boy!  I really like him.  He's soft natured and gentle, no struggle at all when he's put on his back (and he likes belly rubs).  He'll make a really nice companion.
---
Phantom Boy – Kreut family

Another gentle, sweet boy!  He is just lovely.  He's super calm when we pick him up and has an easy going, laid back nature.  He'd make a really good pet for a family with kids or grand kids.  He'll enjoy couch time, walks on the beach and a low key lifestyle.
---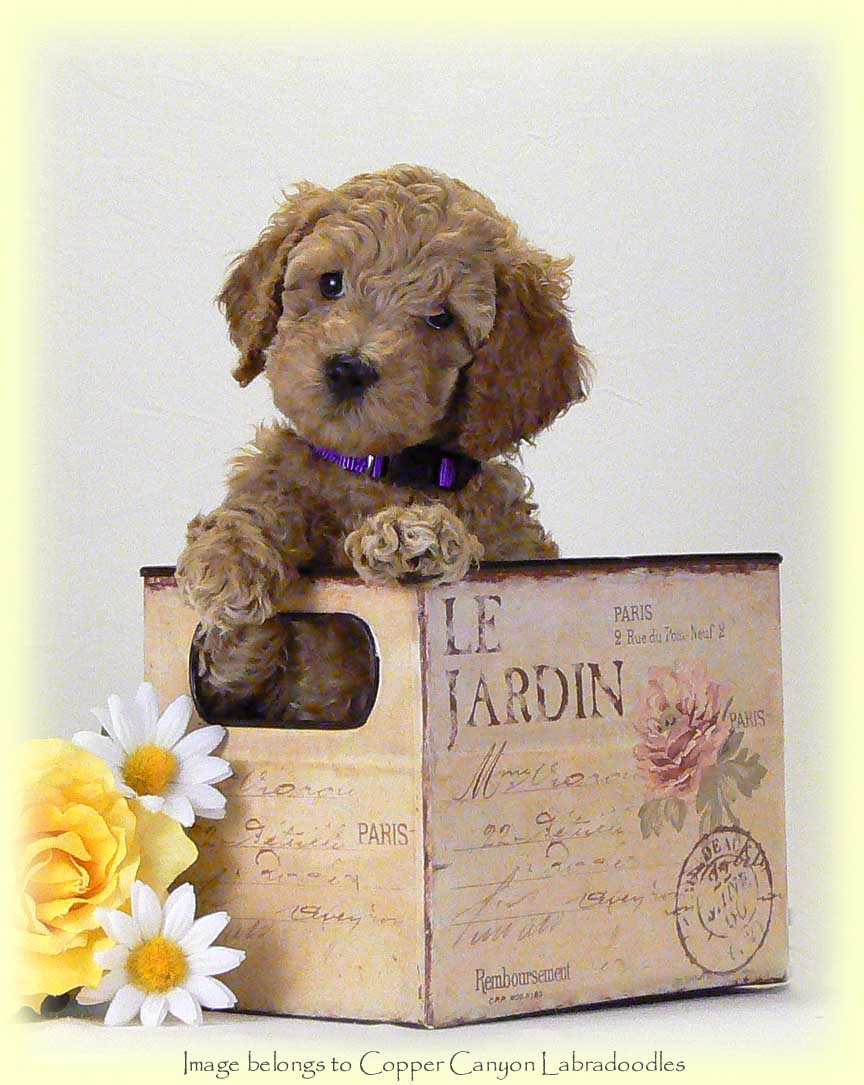 Purple Collar Boy – going to the Appleby family

This handsome fellow is a fun puppy!  He's mellow and gentle and learns quickly.  He has a lovely curly fleece coat with darker apricot ears – very cute!  He'll make a really lovely family companion.
---
Black Girl – going to the Cormie family

This gentle little girl is the smallest puppy in the litter, and she is super sweet.  More mellow in energy, she will make a sweet companion.
---
Rumour has decided she likes sleeping with the babies!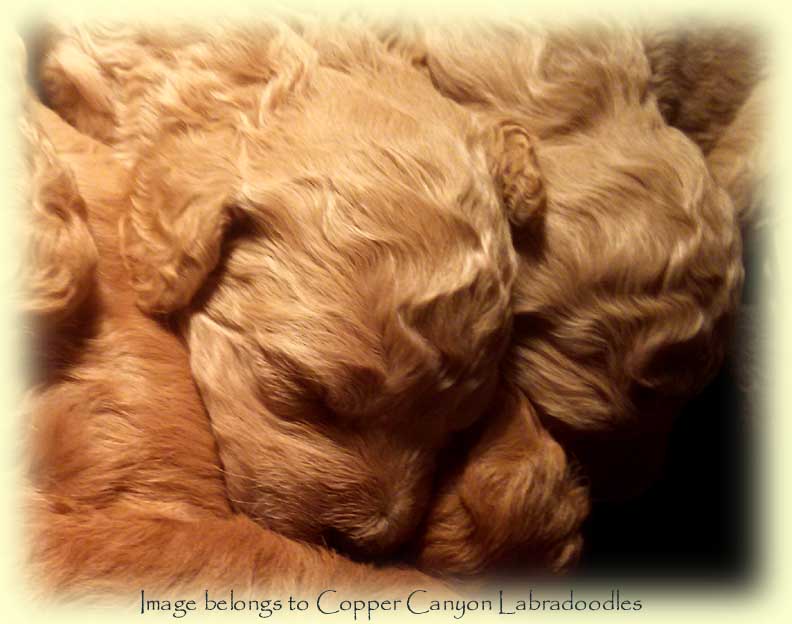 Deposits pre-booked for this litter:
The Appleby family
The Kreut family
The Cormie family, Duncan BC
The McFarland family, White Rock BC
The Strother family, Victoria BC
The Wyllie family, Victoria BC
The Kelly family, Vancouver BC
The Carter family, Nanoose BC