Medium and possibly small standard Australian Labradoodle Litter – born June 20 2018
Chocolates, golds, blacks and parti marked puppies, expected size to be between 35 and 47 pounds.
Congratulations to D'ore and Ace!  Six sweet little puppies are born, five girls (3 gold, a chocolate and a black) and a black boy!
Introducing our lovely D'ore (pronounced Dorray), as she is such a beautiful deep gold colour!  D'ore loves to go on adventures at the park and loves to go for walks and car rides.  She is a fun, confident girl who has a great zest for life (and couch time).  She is a Maple daughter and we are delighted that she has passed her health testing with great results.  Smart, easy to train, social and sweet, we can't say enough about this lovely girl.  We have a number of families asking for full sized medium dogs or bigger, and so this litter would be a great fit for them.
I'm thinking to pair her with our utterly charming fellow named Ace.  Ace is a complete gentleman, very sweet natured, gentle and easy going.  He is a superb cuddler (just in a large size) and his mild nature impresses people wherever he goes.  He's a small standard in size and carries for gold.  He's a son of Domino and looks a lot like her.  This litter would be graded as multigen Australian Labradoodles.  D'ore's first litter was six puppies and so we would think she would have between 6 and 8 this time and possibly 10 if she's like her mom.  Expected size to range between both parents (33 pounds and 50 pounds).
And here are the babies: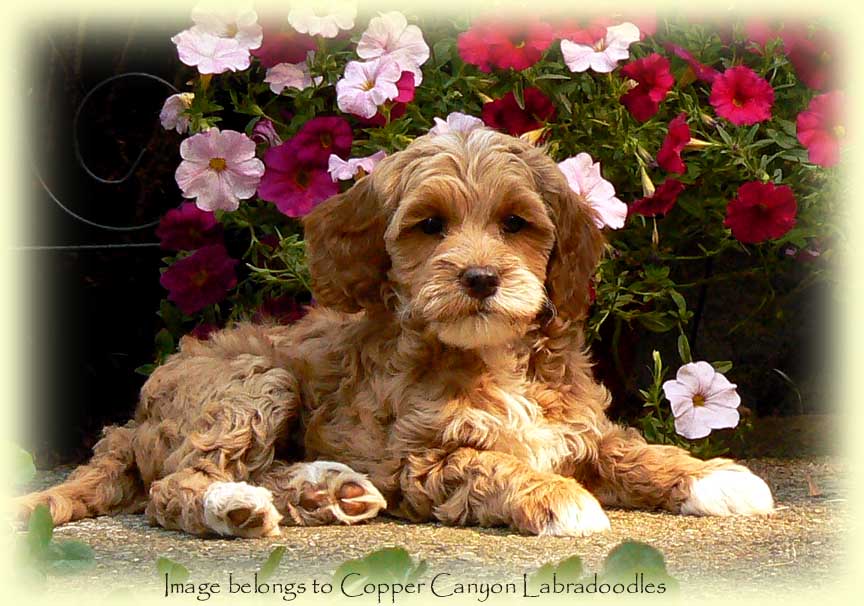 Apricot Tuxedo Girl – going to the Freisen family

This puppy has some of the cutest markings, with her white feet, chest and chin.  She has a really beautiful coat of wavy fleece and a really cute face as well!  She's a thinker and is a playful puppy, more towards moderate for energy levels and will make a fun companion for a family that wants a dog to go on walks and hikes and beach time.
---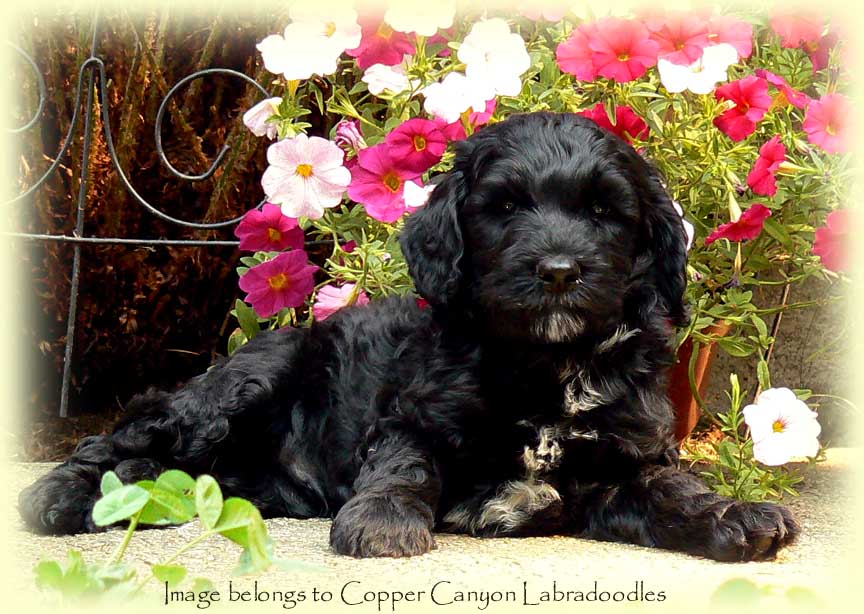 Black Boy – going to the Ricci Stiles family
This handsome fellow is one of the bigger puppies in the litter and he has an absolutely lovely temperament, we like him a lot!  He has a gorgeous wavy fleece coat and his markings are really cute too, with his tuxedo on his chest and his little 'soul patch' on his chin.  He'll make a really lovely pet for a family wanting a friendly, low key boy to hang out with the kids or grand kids.  Very nice boy.
---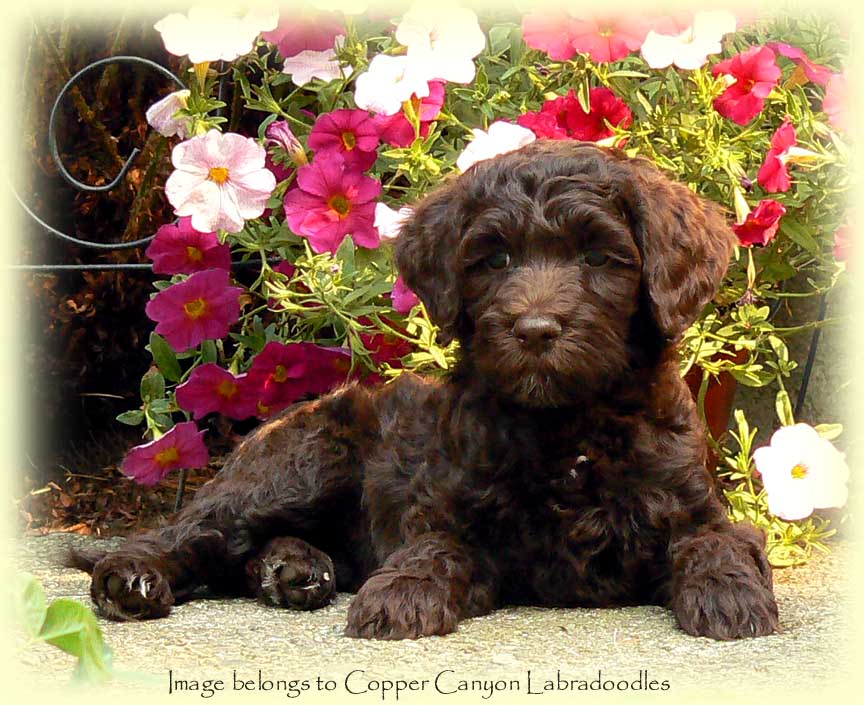 Chocolate Girl – going to the Kwan family
Our only chocolate puppy in the litter, she is very cute (and very smart!).  She has a beautiful fleece coat and she likes to play with her siblings, likes toys, adores belly rubs and will suit a family wanting a family dog that is more towards moderate for activity levels.  She will be a fun dog!
---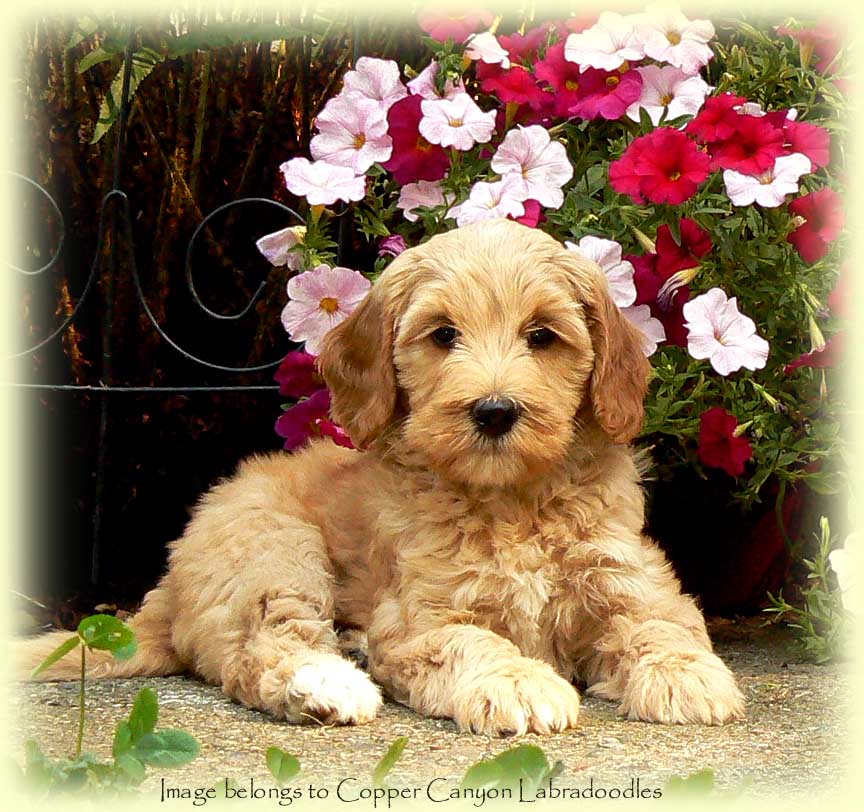 Biggest Gold Girl – going to the Goertzen family
What a sweetheart!  This girl is one of the bigger puppies in the litter, but she is a calm and friendly girl and she will make a lovely pet.
---
Black Girl – going to the Schmitz family

This cute little charmer is another gentle and sweet natured puppy.  She's more on the mellow side of things for energy levels and is one of the smaller puppies in the litter.  She has a lovely coat of wavy fleece and will suit a family wanting an easy going family pet.
---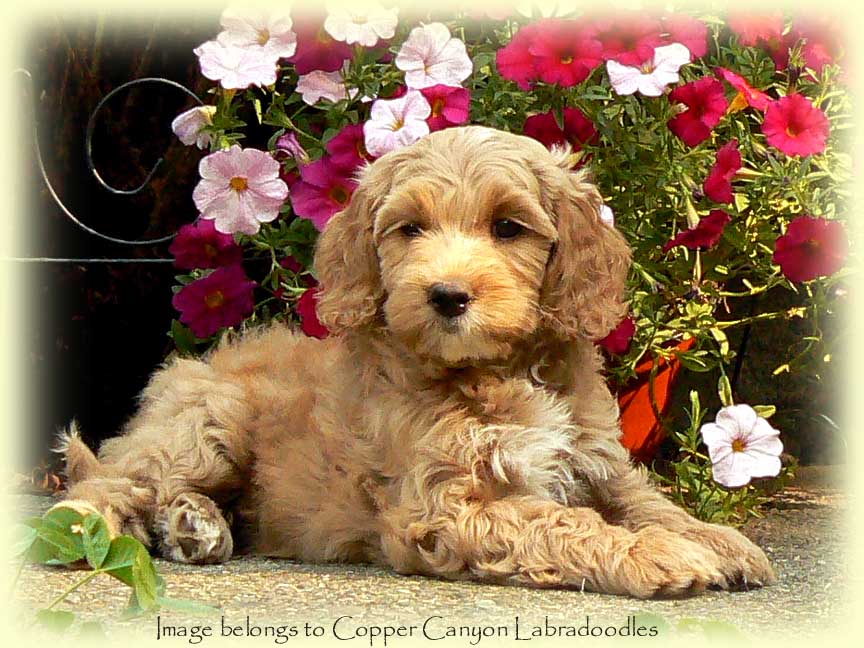 Medium Gold Girl – going to the Rodjito family

This sweetie is a gentle and mild natured girl who I like quite a lot!  Easy going but social, she will give kisses but not face washes.  She has a beautiful coat of wavy fleece and she will suit a family wanting an easy dog to make a great family pet.
---
Here are five of the six on the front lawn in the playpen!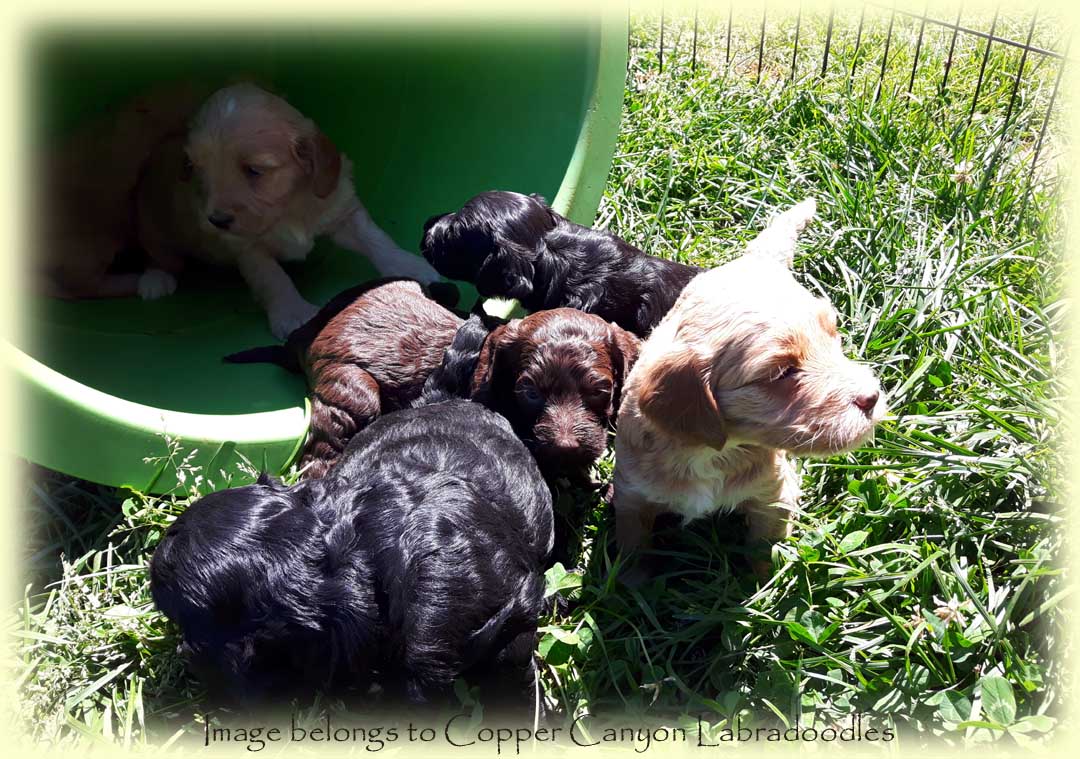 First time on the lawn!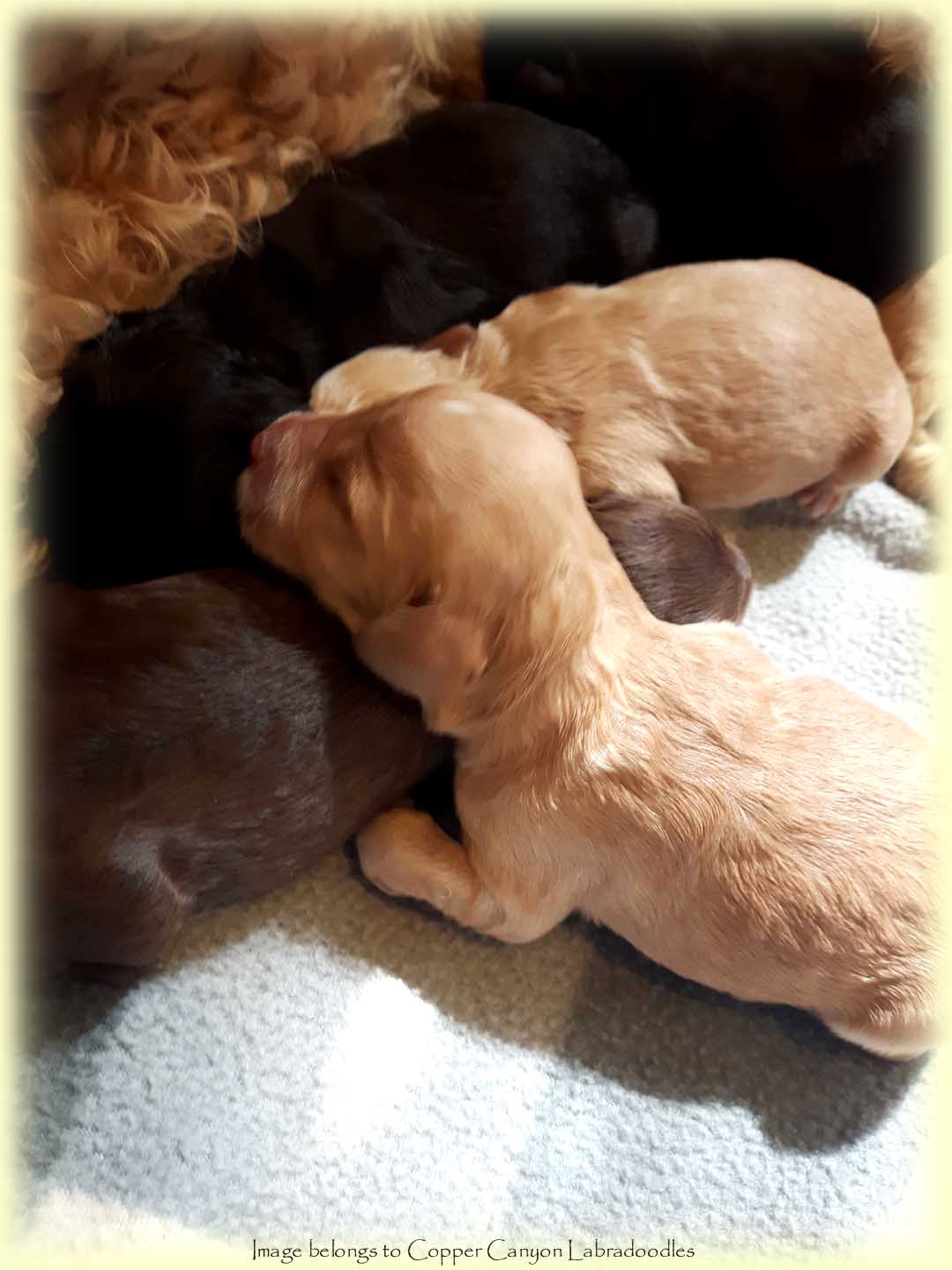 Deposits pre-booked for this litter:
  The Ricci – Stiles family, Vancouver BC
  The Kwan family, Richmond BC
 The Rodjito family, Burnaby BC
 The Goertzen family, Sidney BC
 The Schmitz family