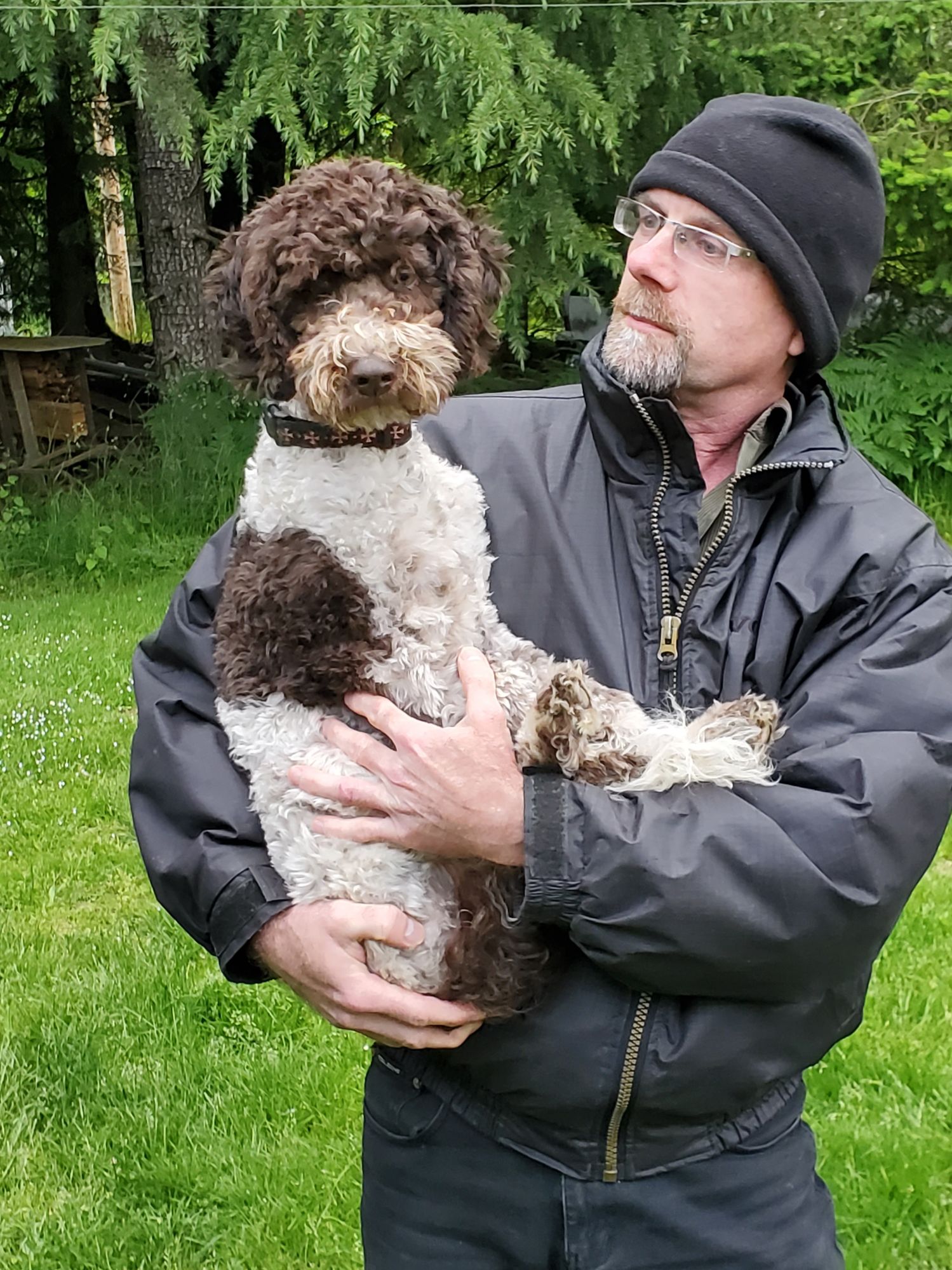 Meet Lacey!  Lacey is a sweet natured and fun dog wanting to be adopted into a family of her own.  She's a 35 lb medium sized chocolate and white parti Australian Labradoodle girl out of our Leela and Milo.  She's funny and sweet and loooves to lay in our laps.  She's great with other dogs and enjoys to play with them.  She was mainly raised during covid lockdowns, so she is friendly with people but a bit reserved about meeting new people, which she overcomes when given a few minutes and a few treats!
Lacey will suit a family with older kids, or a retired couple who would love to have a four footed buddy for going on walks or exploring the beaches etc.  She's not a ball hound and is not obsessive, she is crate trained, walks well on leash with decent manners, is fully house trained and is an all around great pal!
She's eating part raw and part kibble at the moment.  She does have an allergy to chicken but is fine with all other proteins we have tried, so we just avoid feeding her chicken and she does great.  Turkey is fine as is fish and red meats.
She's three coming four years old this winter and we had intended to have her join our breeding program but we've taken a hiatus from breeding this past year and so Lacey will be spayed at the end of August. If you'd love to adopt a dog and don't want the work of training a puppy, Lacey might be the perfect dog for you!  Please feel welcome to give us a call at 250 416 1771.
$2000
Copper Canyon Lacey, born Nov 2019