Mini Australian Labradoodle Litter – born July 3, going home August 28/29 2020
phantoms in both colours, possibly golds and parti markings, expected size 22 – 33 lbs.  confirmed pregnant with ultrasound!

Introducing Luna!  Luna is a soft natured, gentle girl with a beautiful coat of chocolate phantom fleece that is absolutely plush coat of soft fleece.  She's a really nicely put together girl. Luna adores her ball and playing fetch, going for walks, couch time and looking for squirrels!  At 18 – 20 pounds, she is a smaller sized mini girl. She is out of our Lukka and carries for parti and gold.  We think that Milo's outgoing and confident nature will be a good complement for her.  Huge shout out to Karen at Dreamland Doodles for her letting me have Max sire a litter for us here!  Max is a happy go lucky boy with an easy going charm and VERY handsome looks!  He's a smaller medium at 33 pounds and he's a lovely boy.  We should see chocolate phantoms, black phantoms, possibly golds and parti markings from this litter.
Both parents are in the mini size range, so I would expect the puppies to finish out between 20 and 26 pounds when fully grown.  This litter would be graded as multigen Australian Labradoodles. Her last litter had five puppies so we'll see what she has this time!
And here are the babies!
______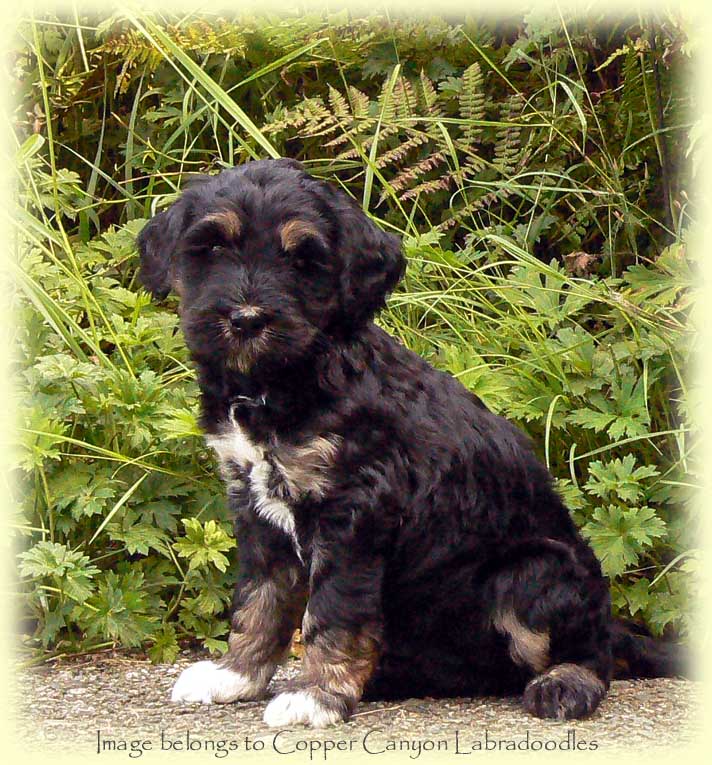 Going to the DiGregorio family
Luna's bigger tricolour girl is a lovely puppy!  She's more on the mellow side, is very snuggly and likes to play but settles easily.  She'll make a great family pet.
__________________________________________________________________________________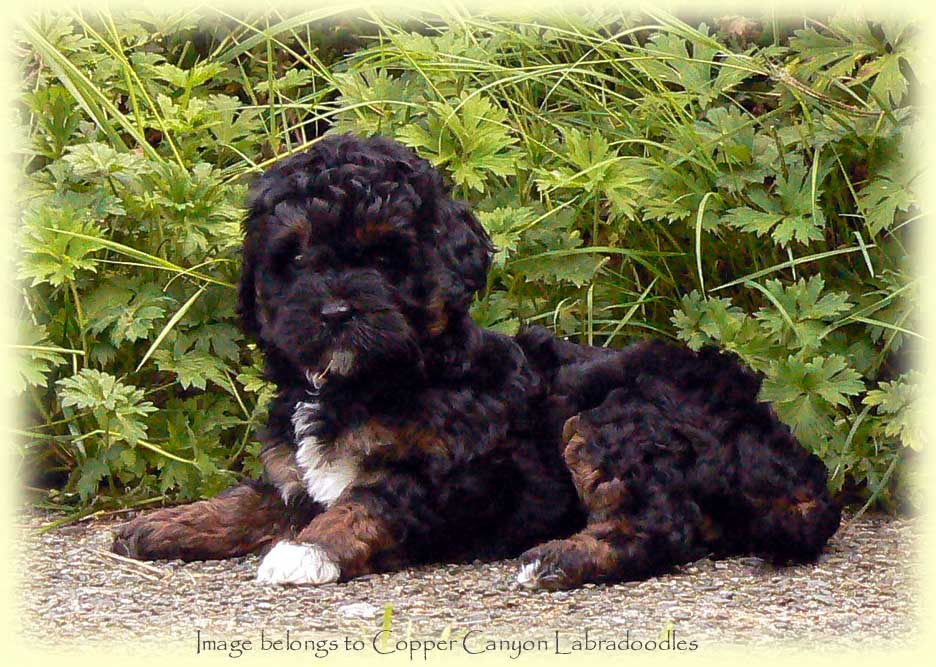 Going to the Banner family
Luna's smaller tricolour girl is super cute!  She's funny and full of life and likes to cuddle but also likes to play!  She is more towards moderately active and will make a really fun pet for a family with kids.
________________________________________________________________________________
Reservations pre-booked for this litter:
1. The DiGregorio family
2. The Banner family
3. The Williamson family