Miniature Australian Labradoodle Litter, born Sept 14th 2017 and going home November 9th
Chocolates, blacks, chocolate or blue merles and possibly golds, expected size between 18 and 25 pounds

Congratulations to Mabel and Harvey!  Six lovely little puppies were born.  Only one girl (a blue merle) and the others are all boys!  2 chocolates, 2 chocolate merles and a blue merle.
Meet Mabel!  Mabel is a sweet milk chocolate coloured mini girl who is just as smart as they come!  She's social and friendly, likes to get out and meet people and do things, likes car rides.  She is one of the smartest dogs I've met and you get the impression she's thinking about it all on the fly…  She is 23 pounds and has a silky coat of chocolate fleece.  We are thinking of having Harvey do the honours for siring this litter as he will pair well with her.  He has a beautiful coat of wavy fleece, his temperament is second to none and we would see interesting colours like chocolate or blue merle, chocolate and possibly golds.  Harvey is a true miniature in size also, at 18 pounds so this litter will be minis.  These puppies would be graded as multigen Australian Labradoodles.
And here are the babies!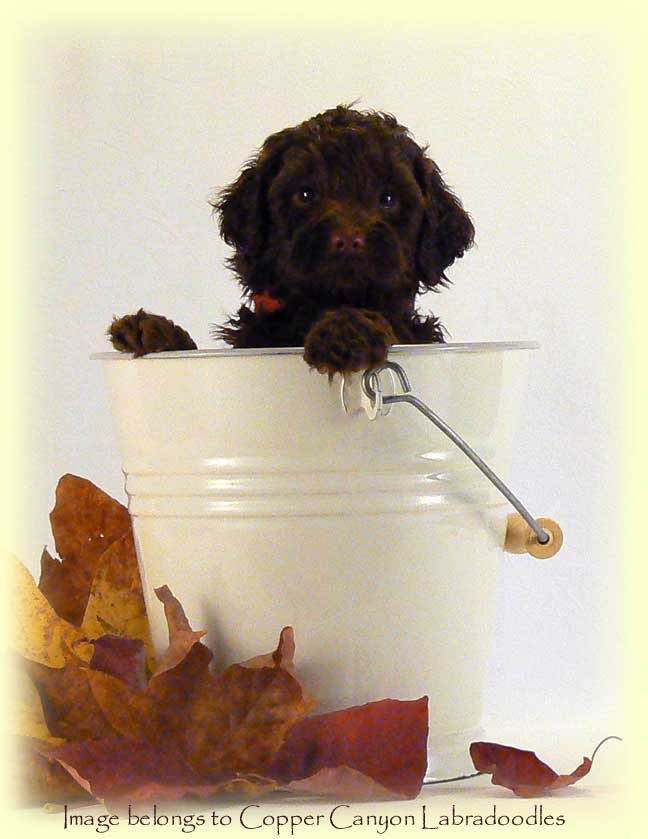 Red Collar Chocolate Boy – going to the Stukoski family
This handsome fellow is a really nice fleece coated chocolate boy.  He's playful and fun, but also likes to give kisses and have cuddle time.  More towards moderate for energy levels, he will make a super fun companion for somebody wanting a walking companion, a hiking buddy or to play with older kids.  Really nice puppy.
---
Blue Merle Boy – going to R Levi
What a gentle, sweet, sweet boy!  He's mellow and a real snuggler!  Likes to play too, but he is a lover not a fighter.  He'd make a great companion for families with young children or grand children and want an easy going dog.  I really like him.
---
Bigger Chocolate Merle Boy – going to the Kashyap family
This dapper dude is a bit bigger than his other chocolate merle brother and he is more on the mellow side and a really nice, solid temperament.  He has a coat of fluffy fleece and will make an excellent pet.  So many of this litter are very similar in temperament – playful and fun, but not timid and not hyper, just really nice puppies.
---
Smaller Chocolate Merle Boy – going to the Benson family
This handsome fellow is a sweetie!  He's a cuddler when we pick him up and his markings are really pretty.  He has a nice fleece coat and will be a straighter coat.  He'd do well with a family with children as he's playful but calm.
---
No Collar Chocolate Boy – going to the Sethi family
This fellow has a lovely coat of straight fleece and he is more towards moderate for energy levels.  He is playful and funny and yet, he also likes to be picked up, but be prepared for a full face wash, he is quite enthusiastic about that!  He'll suit a family wanting a slightly more active dog for walks and hikes and such.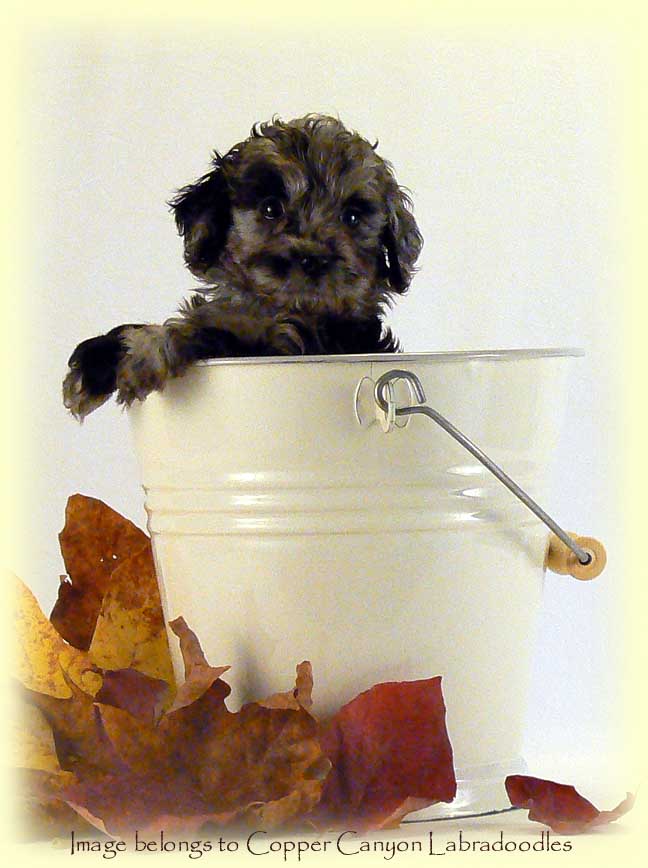 Blue Merle Girl – going to the Shipleys
This tiniest girl does not know that she's small!  She is super smart and holds her own with her bigger brothers!  She has beautiful markings and a beautiful coat of fleece with a bit of curl to it.  She will be a super fun, easy to train puppy.  Really cute!  I would say that all this litter has good therapy potential, just a very nice litter of puppies.
---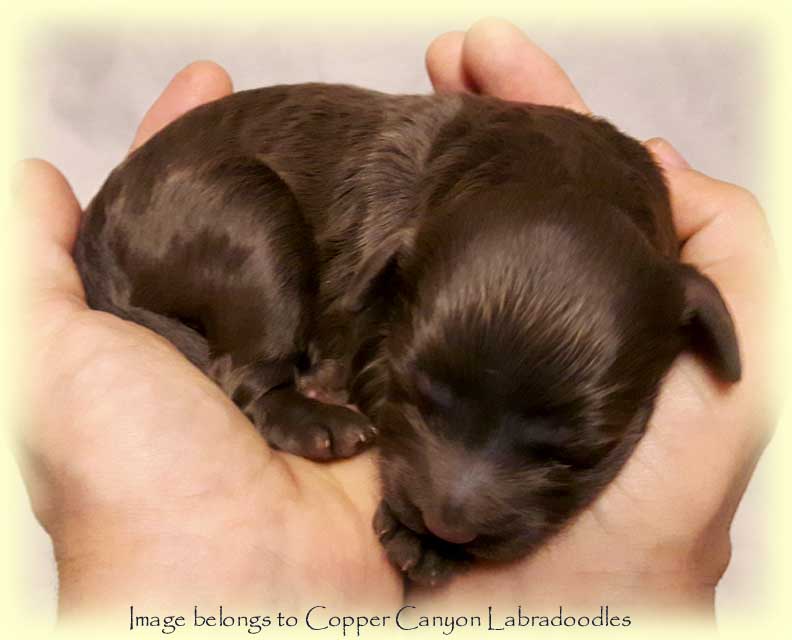 Deposits pre-booked for this litter:
 The Benson family, Pitt Meadows BC
R Levi (wants gold or apricot or red)
The Stukoski family, Edmonton AB
The Sethi family
 The Kashyap family, coquitlam BC
 The Shipley family, Sherwood Park AB