Small Miniature Litter, born March 23 2016
Chocolate phantoms, golds and apricots.

Introducing our littlest girl, Molly!  Molly is a little milk chocolate phantom girl who is sister to Dusk.  She brings new bloodlines to our program as she is a mini F4 American Labradoodle carrying for red and for chocolate.  She is an enthusiastic girl, a great cuddler and is as cute as a button!  Molly loves to go for long walks and romps at the park.  She's a little girl, just 17 pounds.  We are going to let Sunset be the dad for this litter.  Sunset is a cheerful, outgoing and social boy with a lovely coat of milk chocolate curls.  He is a nice miniature size at 26 pounds and his babies always have superb temperament!  This litter will likely be mostly curly coats although we may see a wavy fleece puppy or two in there.  This litter will be graded as Australian Labradoodles and will be smaller sized minis.  This will be Molly's first litter and we are excited to see their puppies together!  Molly has just had six new puppies, congratulations to Molly and Sunset.  Two boys and four girls and most of them are gold!
And here are the babies!
Blue Collar Boy  – going to the Crozier family

This little cutie is one of the bigger puppies in the litter and he is a super gentle and mild natured fellow who will take the world in stride!  He will suit a family wanting an easy going companion and would do well with kids or grand kids.
---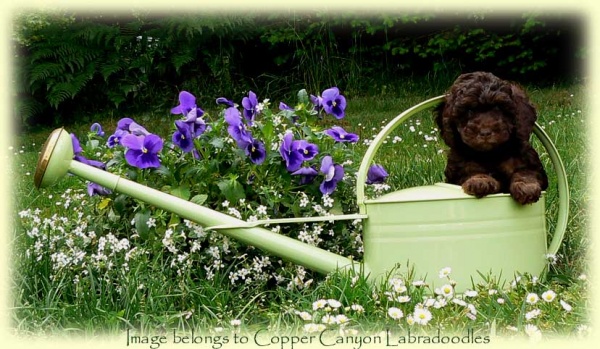 Chocolate Phantom Girl  – going to the Bean family

Our only chocolate girl in the litter, she is a sweet and playful little puppy!  She's quite gentle, but also playful and interested in people.  She gives kisses but not face washes and is more towards mellow in activity level.  She will make a great pet for a family wanting a social but easy puppy.
---
Apricot Girl  – going to the Howard-Prince family

Our smallest puppy in the litter, she does not think she is small!  She's an outgoing and social little girl who will suit a family with kids or a family wanting a dog that likes to go and do things.  She settles in when we pick her up and is good at giving face washes!
---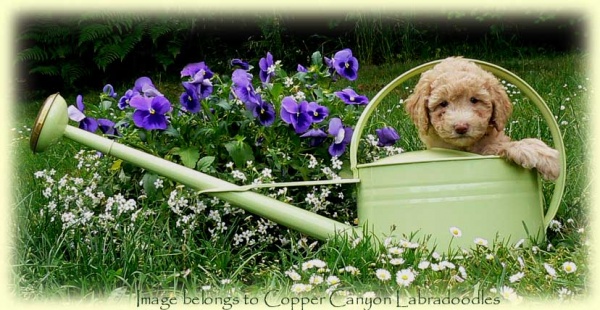 Red Collar Girl – going to P Bray in Qualicum

This is a sweet puppy!  She is very nicely put together and is more towards mellow in energy levels.  She cuddles in nicely when picked up and gets along well with her siblings.  She will suit a family wanting an easy going but social pet.
---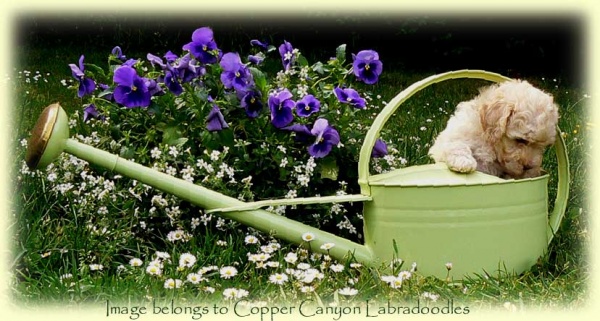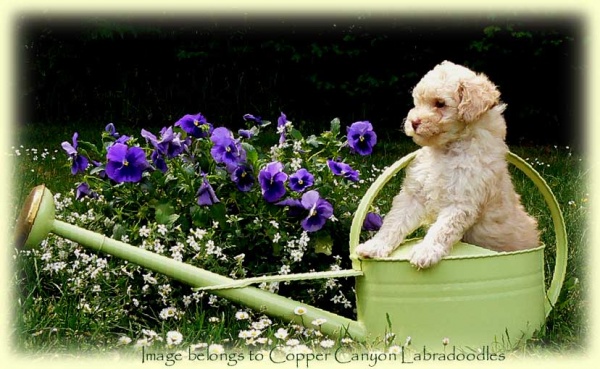 Smallest Gold Boy – going to the Enneb family in Calgary AB

This cute little fellow was much more interested in exploring his surroundings than in looking at a camera!  But he's a fun puppy, more towards moderate for energy.  He's super friendly and likes to play and explore the world.  He will suit a family with kids or grand kids.
---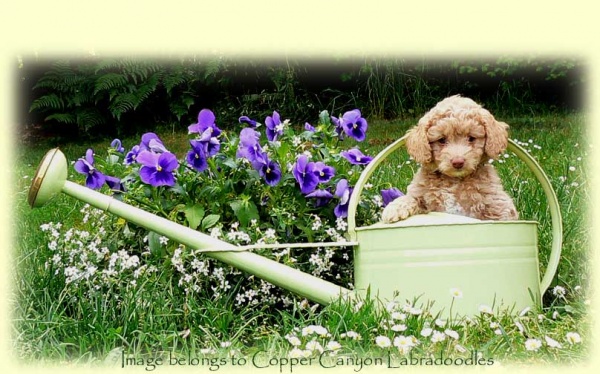 Black Collar Girl  – going to the Carter family

What a nice puppy!  She does not make strange in situations and is definitely oriented towards people.  She's a gentle, social and mellow little girl who would make a great therapy prospect and a great family pet.
---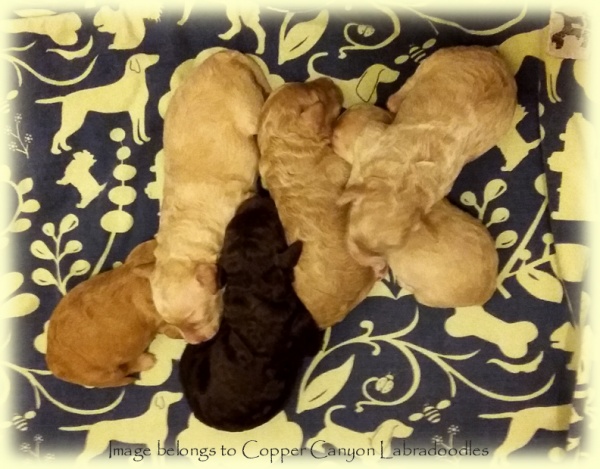 Deposits pre-booked for this litter:
 The Bean family, Calgary AB
 The Carter family, Victoria BC
 The Crozier family, Parksville BC
 The Howard-Prince family
 may be available
 available