Mini and possibly very small medium Australian Labradoodle Litter – May 2019
Golds, apricots, maybe creams, expected size to be 25 – 30 pounds.
Congrats to Rosie and Benji!  Four sweet little puppies in various shades of gold were born Friday evening!  Mom and babies are doing well.  I'll get photos up this weekend.  Introducing Rosie!  Rosie is a really sweet and easy going girl who just seems to "fit into" whatever is going on!  She has a lovely temperament and is smart enough to learn almost anything but also has that lovely trait of wanting to please.  She's a quieter girl, more of a background player, if you will. Bentley is her dad and so she carries for red and apricot and possibly parti. We think that she'll have beautiful babies with Benji (who has just passed his health testing with great results).  Benji is a sweet natured fellow who is quite a cuddler!  He's patient with kids and has really good manners.  He's caramel and she is gold, so we will see an entire litter of blondes and apricots of various shades from them.
I would expect to see very full sized minis from these two, and maybe very small mediums.  Likely to finish between 25 and 30 pounds when fully grown.  This litter would be graded as multigen Australian Labradoodles.
And here are the babies!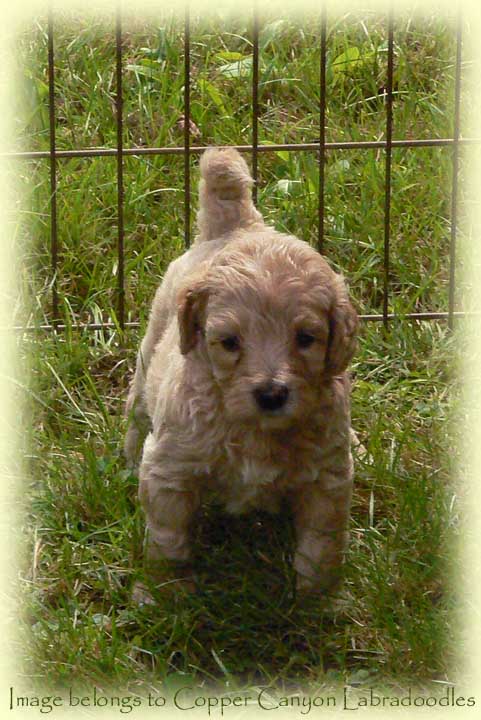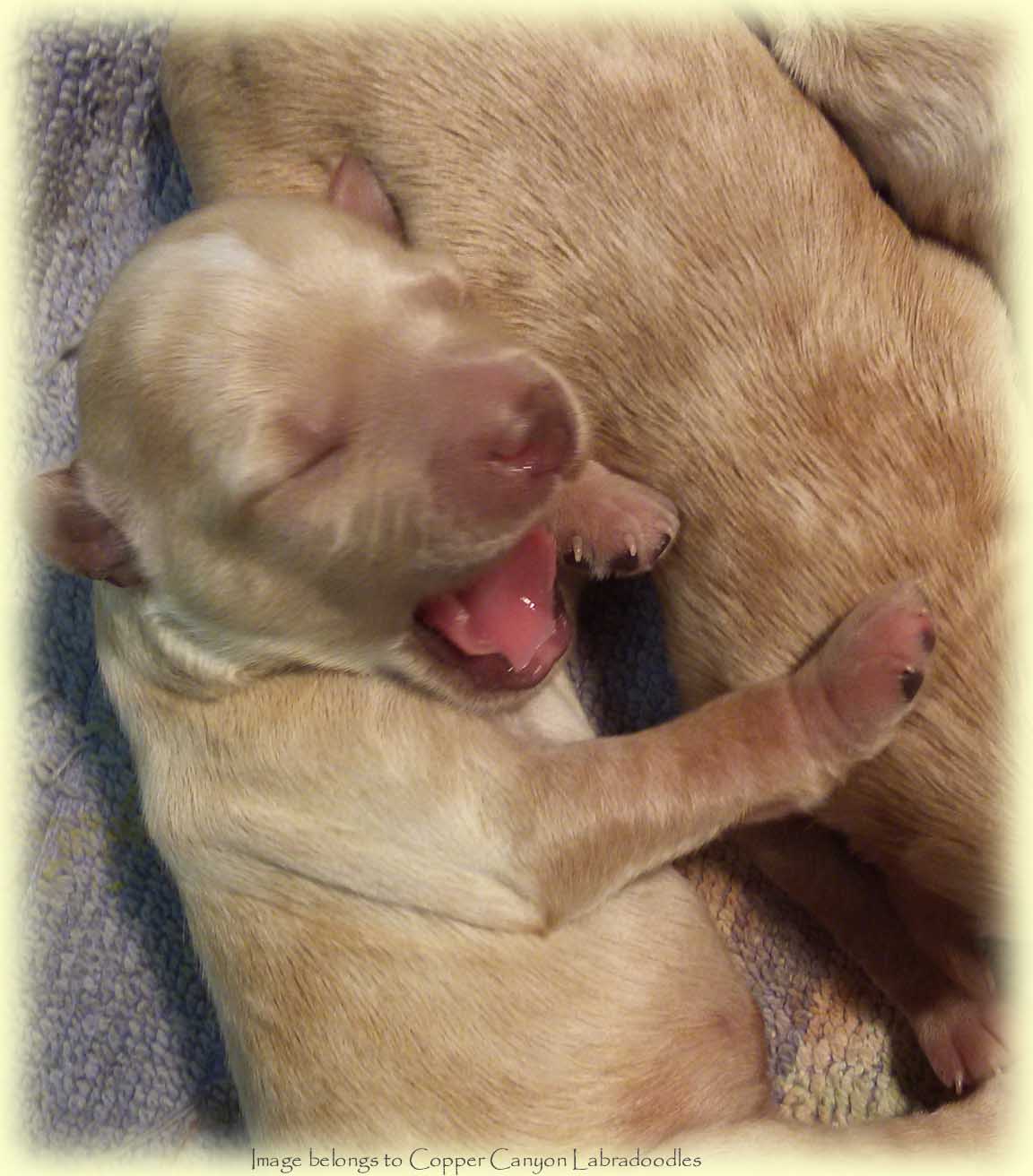 Deposits pre-booked for this litter:
K Kwok, Burnaby BC
The Chan family, N Vancouver BC
The Saito family, N Vancouver BC
The Arnold family
The Hagglund family
The Poquiz family