Mini/Medium Australian Labradoodle Litter – born Sept 21 2018
Golds, creams and possibly apricots, expected size around 25 – 35 pounds
So for her first litter, Rosie has decided to have just two puppies this time…  but they are beautiful!  A girl and a boy, both with fleece coats and both are cream. She is from a litter of six, so we had expected similar, but mother nature is not always predictable.  As she has just two puppies and Molly has 5, Rosie will be looking after one of Molly's puppies to even things out a bit!
Introducing Rosie!  Rosie is a daughter of Tawney out of our Lil Red Bentley and she is a really sweet girl!  She is a friendly and playful girl, quite gentle and well used to kids as she has two of them in her guardian family.  She has a lovely coat of soft reddish gold fleece and she reminds me a lot of her mom in her face but more like Bentley with her coat.  She is a nice full sized mini/very small medium in size and we think she will pair really well with Lukka for a litter of creams, golds and apricots.
Lukka is a really handsome fellow and he is utterly devoted to making you happy!  Anything you ask, he's willing to do it!  He's a nice medium sized boy who carries for parti and so we might see some white tuxedo markings on the puppies.  Sunset would be our backup plan, should we need one.  I think these puppies should finish out in the full sized mini to smaller medium size range, which is a really practical size for a family in the city.  They are big enough to enjoy a romp at the beach or a hike in the woods but small enough to easily fit in the car.  This litter would be graded as multigen Australian Labradoodles and should finish out between 25 and 35 pounds.
And here are the babies!
Cream boy – going to the Johal family

This handsome fellow is a more laid back puppy.  He likes to play, but is very soft when he's picked up.  He's certainly bigger than his sister and I'm going to think he could be a more typical sized medium when he's finished growing up.  He's a follower by nature and so he will do well with a family where there are consistent rules so he feels secure in his place in the world. He would make a great pet for a family with kids or grand kids, as his friendly, gentle and mellow nature would do well with that.
---
Cream Girl – going to the Mack family

This cutie is a playful and fun puppy!  She's much smaller than her brother and will likely finish out as a full sized mini or smaller medium in size.  She is curious, pretty gentle and very interested in the world around her!  She has a lovely wavy fleece coat and I like her a lot!  She's somewhere between mellow and moderate for energy levels and she'll do well with a family with kids or grand kids that want a fun pet to do things with.
---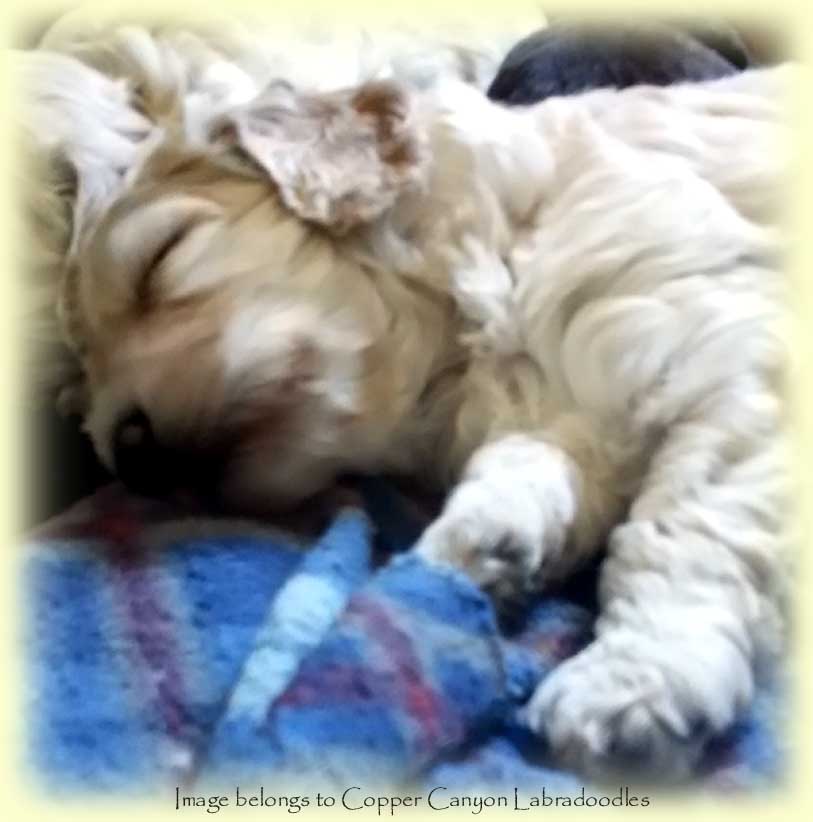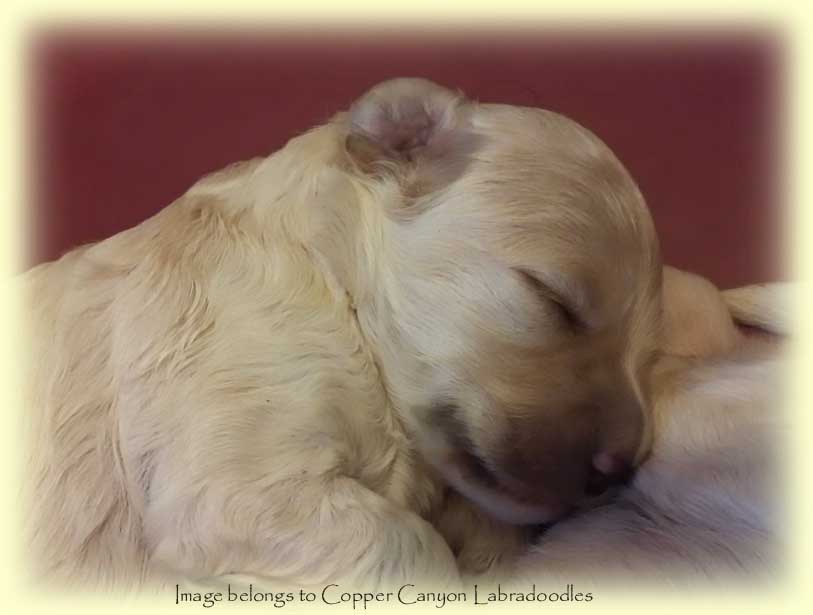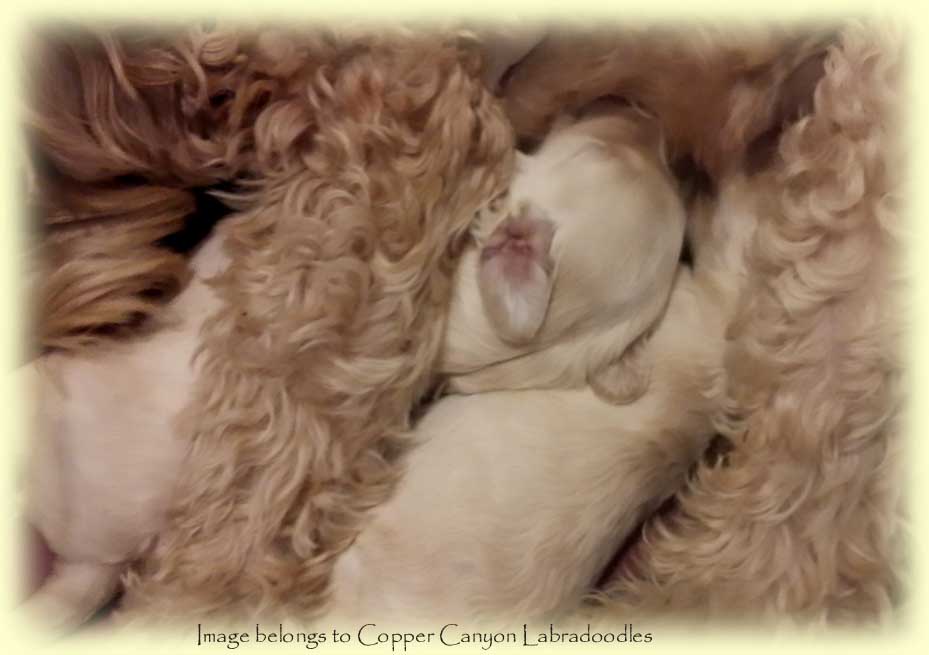 Deposits pre-booked for this litter:
The Mack family (moved from Skye's litter as there are not enough puppies)
The Johal family (moved from Koko's litter as there was not a suitable puppy)