Medium/Lg Australian Labradoodle Litter – born Aug 6 2021, going home Oct 1 2021
creams and blacks (no chocolate this time), expected size 30 – 40 lbs

Congratulations to Rumour and Ace!  She has seven sweet puppies this time: six girls and one boy.  We have a black boy, five black girls (some of the blacks have the phantom markings) and two cream girls.  I think they will take more after their daddy as far as coat type as most of them look to have a straighter fleece coat.  If they are half as nice as their parents, they will be amazing pets!  Because when Rumour first had a litter, she only had two puppies, we held off on posting her litter until they were born.  Seven puppies this time!  So there is room for 3 more families!
Introducing Rumour!  Roo is my daughter's "partner in crime" and she prefers to sleep on her bed, go for hikes or beach time and generally just be out and doing things together.  She's a great companion and is really well put together.  She is just oversize for miniature at 27 pounds and 17.5 inches, and carries for chocolate and phantom.
Ace is our dignified and gentle black and white boy.  He's full brother to Lukka and he's absolutely lovely in every way.  Social, sweet and kind natured, we can't say enough nice things about him.  Ace is between 45 and 50 pounds and has a beautiful coat of straight black and white fleece.  We think he'll make nice babies with Roo and indeed they have!  I expect these babies to be bigger than mom and smaller than dad.  There should be some nice therapy temperaments in this litter and they should be very nice companions and family pets.  This litter would be graded as multigen Australian Labradoodles.
And here are the babies: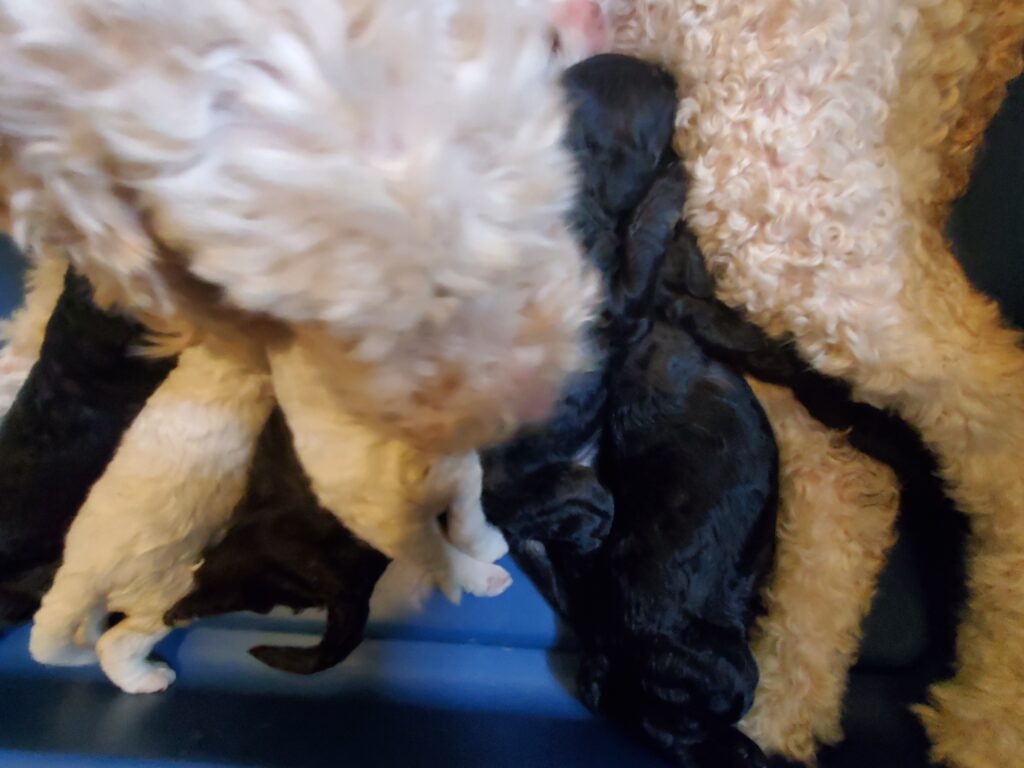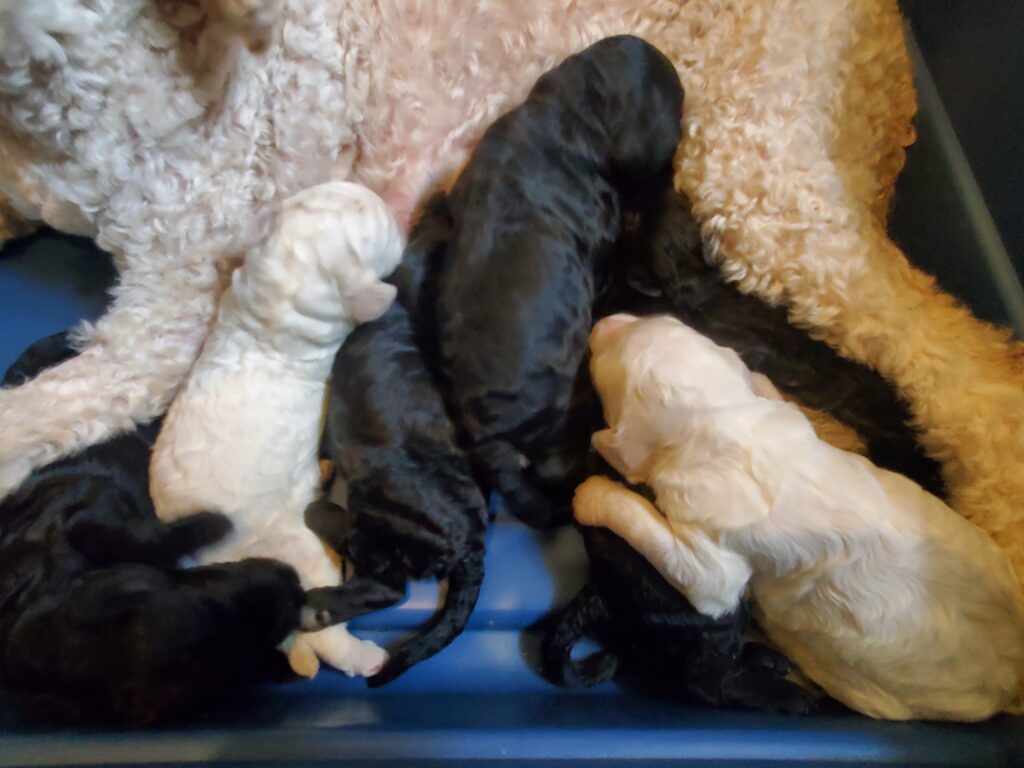 Reservations for this litter:
Copper Canyon Labradoodles
possible breeding prospect
The Bello family
The Mian family
spoken for
spoken for
spoken for