Creams, golds, chocolates and blacks, expected size around 16 – 22 pounds.

Born May 12 2018

Puppies are born!  Roo has just two babies this time, a sweet gold boy and a sweet gold girl.  Meet Rumour!  Rumour (who gets called Roo quite a bit) is a fun loving dog and all around great ambassador for the Australian Labradoodle breed!  A great grand daughter of our first Australian Labradoodle, Dancer, she is highly intelligent, easy to train and makes a great companion.  She is our daughter's 'partner in crime' for beach time, hikes and walks and whatever else my daughter wants to do!  She also likes to sleep on her bed at night and prefers cuddle time in the mornings : )  Roo is a just oversize for a mini (making her a very small medium) with a beautiful wool coat and a big chocolate nose.  She has just passed her health testing and this will be her first litter for us.
Roo has been bred to our little boy Dusk, for a litter of minis in a rainbow of colours!  His small size will keep this litter in the mini size range and his beautiful fleece coat will complement her wool coat.  Dusk is a fun loving scrap of snuggle and he is quite the character!  He carries for deep chocolate and red as well as phantom so we will see some pretty puppies from this pairing.  This litter would be graded as Australian Labradoodles and I expect their size to be between 16 and 22 pounds when fully grown.
Here are the babies!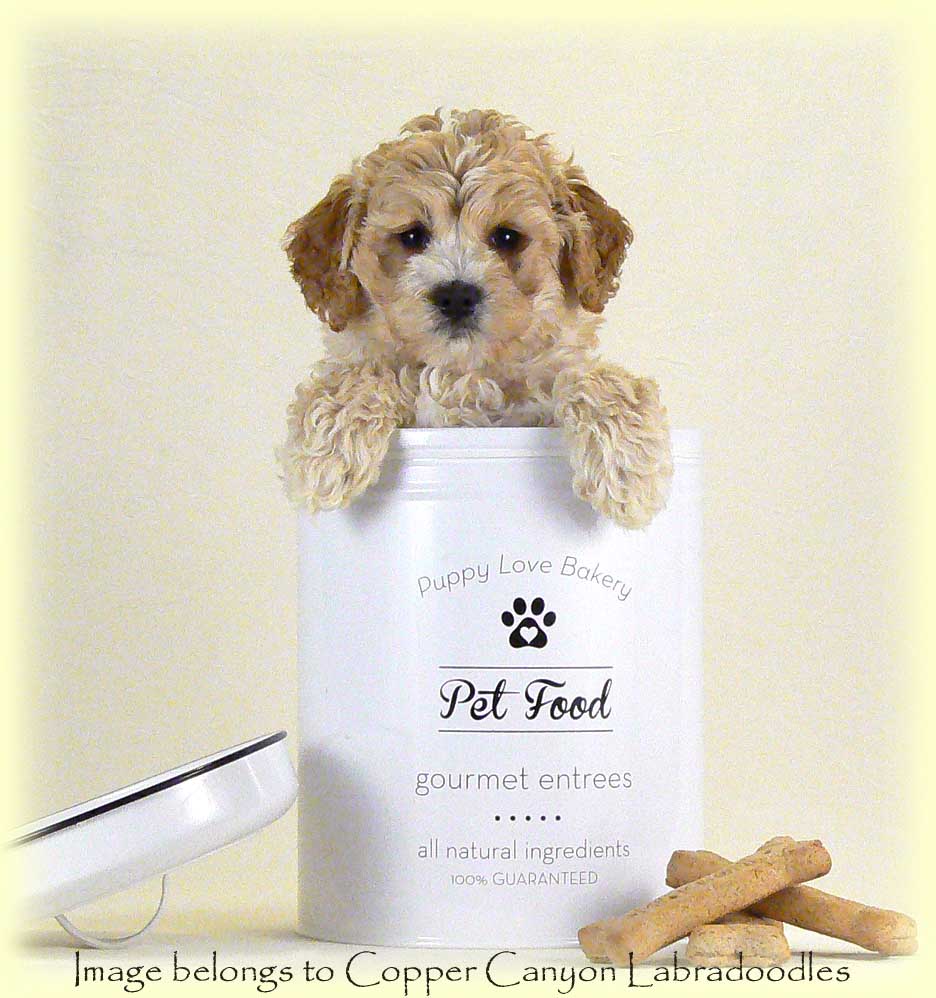 Rumour's boy puppy – going to the McDowell family
This handsome fellow has some cute white markings on him and a beautiful coat of wavy fleece.  He's more on the mellow side of things and he is quite friendly and sweet.  He'll make a nice family pet.
---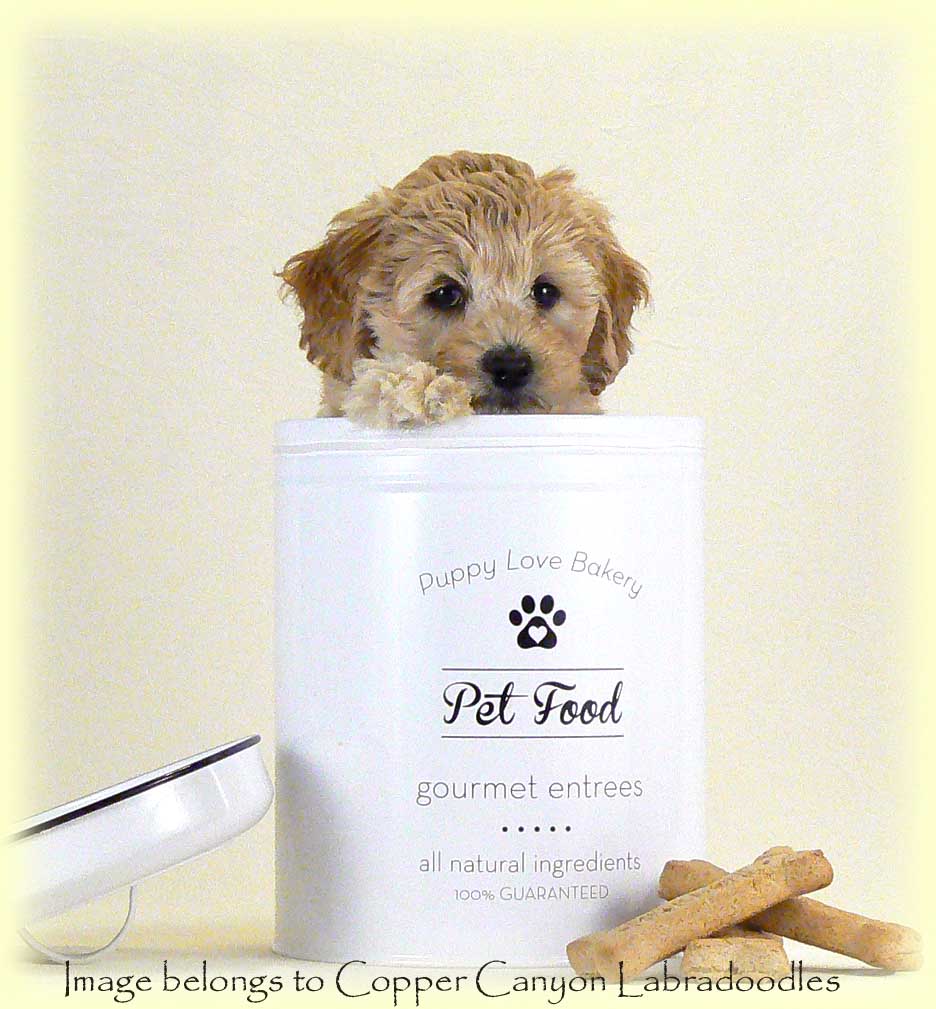 Rumour's girl puppy
This sweetie is a charmer!  She's a fun and engaging little girl who is quite social and likes to give kisses.   Her wavy fleece coat is very nice and she has a really cute little face.  She's between mellow and moderate for energy levels and will make a lovely family pet.
---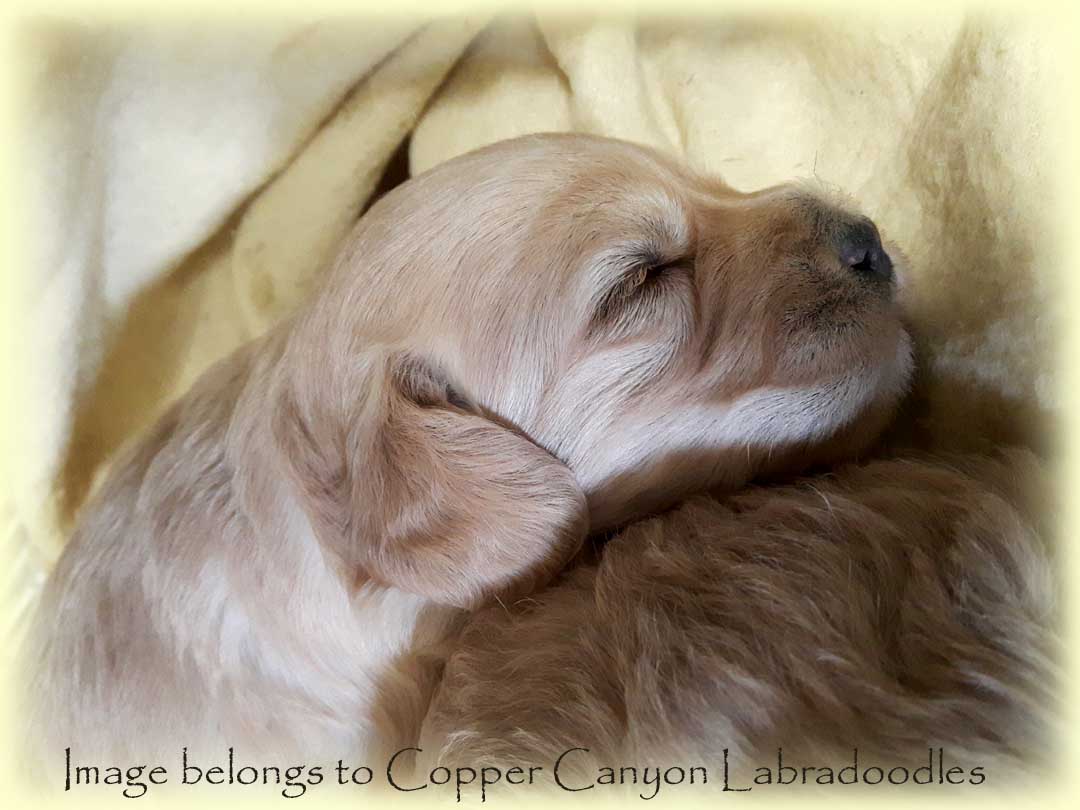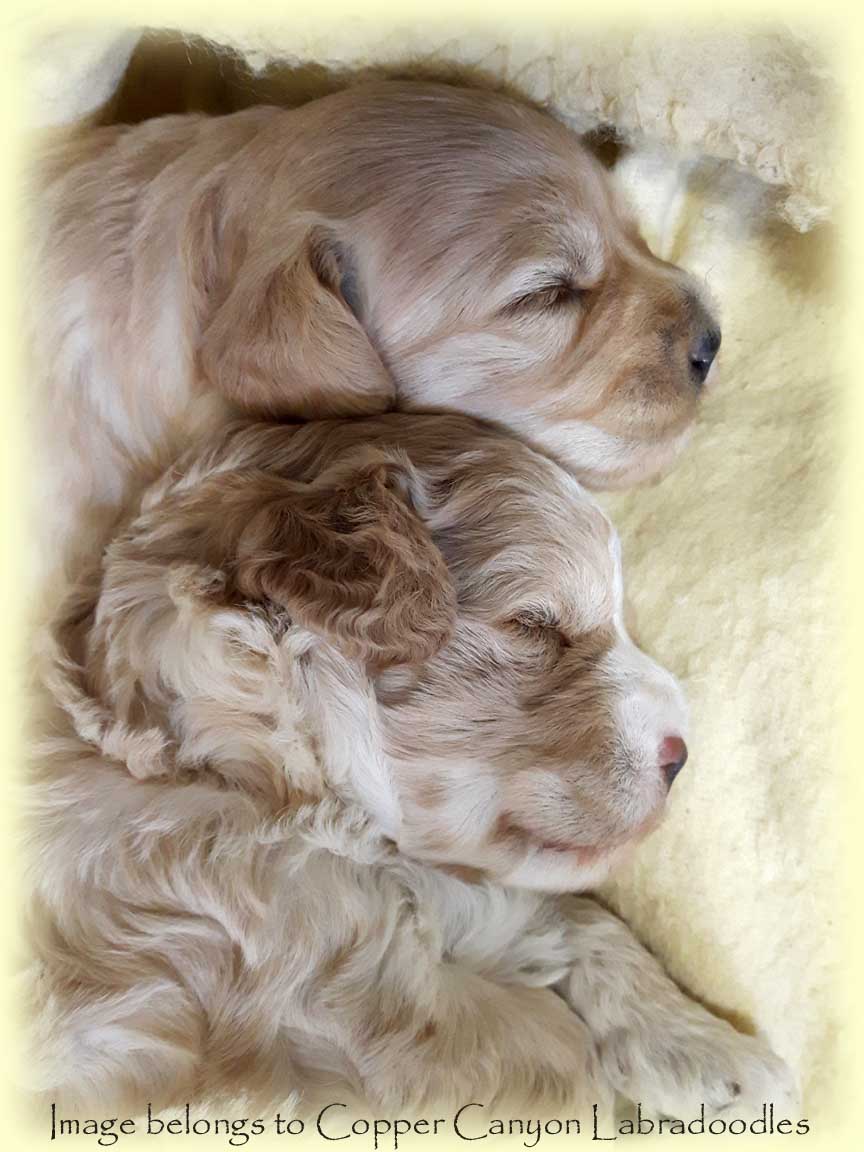 Deposits pre-booked for this litter:
 The McDowell family, Victoria BC
 The Valeri family, Victoria BC