Full Size Miniature Australian Labradoodle Litter, born Oct 23 2015, going home December 21st 2015.
Golds, apricots, chocolates and phantoms expected in this litter, likely to mature between 15 to 17 inches and 23 and 27 pounds.  One puppy available!

Shadow has six beautiful babies!  We have 2 girls and 4 boys in this litter and 3 are gold and 3 are chocolate.  Shadow is our last daughter out of Muggles and a beautiful chocolate phantom stud out of the US. She is a very solidly built girl with lovely boning and a very nice coat. She is a happy go lucky girl, very social and very smart! She is a full sized mini.
We've decided to let Sunset be the father again! Shadow had a lovely litter last year with Sunset, but we wanted a girl and she had six boys! Sunset is a fun loving boy, very social and friendly, he has the perfect Australian Labradoodle temperament. His puppies are lovely and we look forward to seeing them!
I expect these puppies will be right around the 15 to 17 inch size and weighing between 25 and 30 pounds when fully grown. We should see chocolates, phantoms and possibly golds/apricots in their litter together. This litter will be graded as multigen Australian Labradoodles. If you are interested in one of our puppies, please be in touch via email or phone.
Caramel Fleece Coat Boy  Going to the Korzilius family
This sweet fellow is a mellow cuddly boy with lovely temperament and a nice fleece coat.  He's pretty laid back when we hold him but he also likes to play.  He's inquisitive, bright and is a bit of a character!  He'll suit a family wanting an easy going family pet who will get along with the world.
---
Caramel Girl  Going to the Hayes family

This girl is a cute one!  She's a bit quieter natured, likes people and likes her cuddles.  She is a nicely put together  and will do great for a family wanting a mellow companion.
---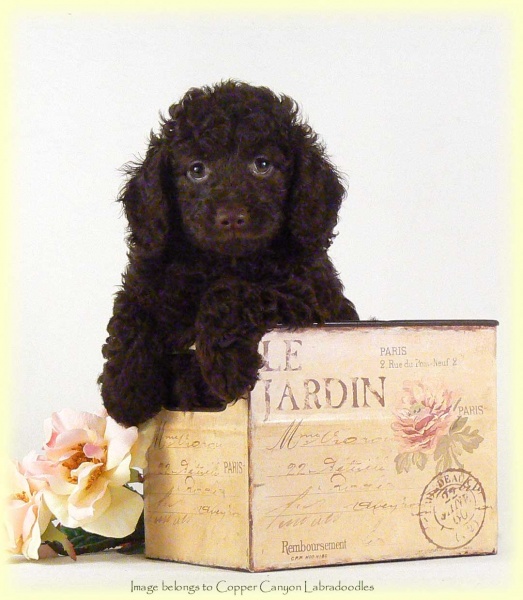 Chocolate Boy   Going to the Korduner family

What a nice pup!  This mellow fellow is a gentle, easy going boy.  He has a lovely temperament (not that we'd expect different from Shadow and Sunset puppies) and will make a great family pet.  He has a curly coat and may lighten to more of a milk chocolate colour.
---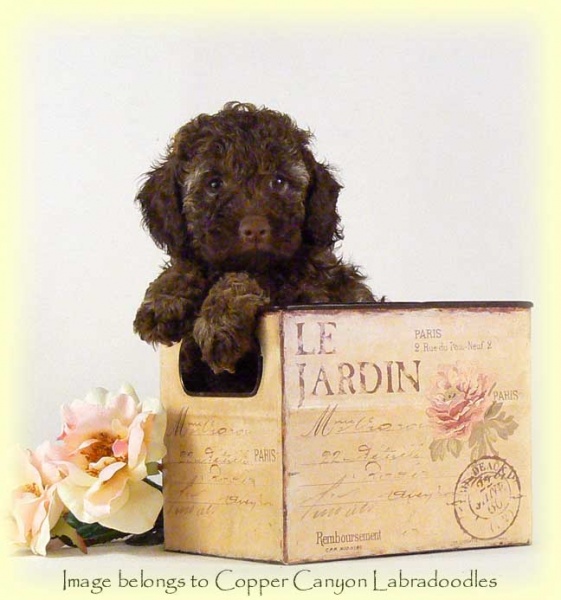 Sable Phantom Boy   Going to the Hagkull family, Victoria BC

This is a really nice puppy too!  He's somewhere between mellow and moderate and is a nicely put together boy with a fleece coat somewhere between wavy and curly.  He's very handsome and does snuggle in nicely when we pick him up.  He'll suit a family with kids or grand kids, I think!
---
Caramel Curly Boy  Going to the Samson family in Campbell River

This puppy is a fun boy!  He does cuddle when we pick him up, but he likes to play and explore too.  He's more towards moderate for energy and will suit a family wanting a puppy that will keep up on walks and romps on the beach and at the park.  Very steady nerved, he takes the world in stride!
---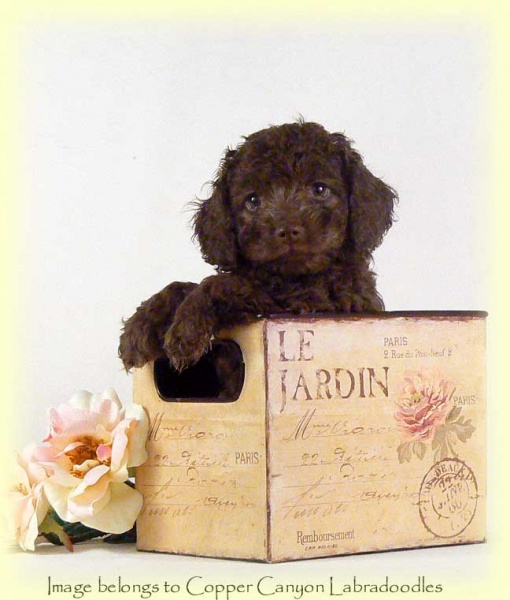 Chocolate Girl
This sweet girl is a nice little puppy and we are planning to place her in a guardian home on Vancouver Island.
---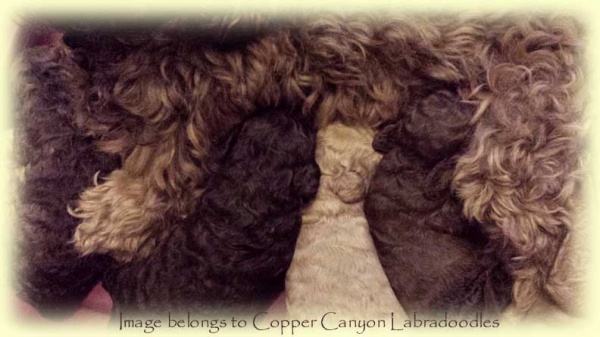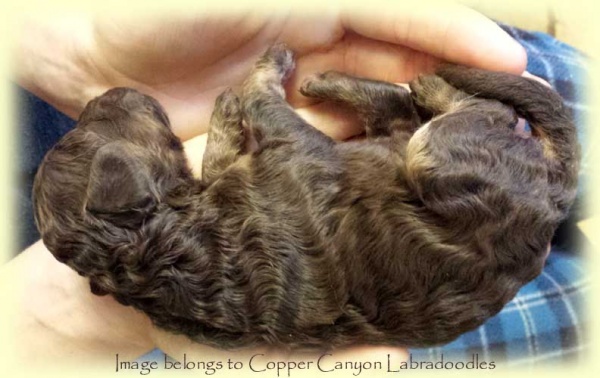 Deposits pre-booked for this litter:
Copper Canyon (available to a guardian home)
The Newton family, Aldergrove BC, moved from Cocoa's litter
The Samson family, N Vancouver/Campbell River BC
The Hagkull family, Victoria BC
The Koroduner family, Victoria BC