Mini Australian Labradoodle Litter, born March 13 2019
Milk chocolates, blacks or silvers and golds expected, size likely to be around 15 – 20 pounds.
Ellie has FIVE sweet little puppies born and she is showing herself to be a really great little mom!  We have three golds, a chocolate phantom and a black phantom puppy.  I may keep one of them but I am not sure at the moment…  we need to let them grow up a little bit first.
Introducing Ellie!  Ellie is a charming and sweet natured little girl who lives with her two full sized doodle "brothers" in the greater Vancouver area.  She is just as sweet as they come!  She has a beautiful coat of wavy fleece and is a lovely size for snuggling!  Calm and adorable, we can't say enough nice things about her.  We have chosen to let Cagney sire her first litter and he is a really nice little boy who carries for gold and is a light parchment coloured phantom (so we may see some phantom marked puppies too).  He's a fun loving and playful fellow with a confident, easy going manner and I think he'll be a great beau for Ellie.  Both parents have passed their health testing (of course) and their babies would be graded as multigen Australian Labradoodles. This will be Ellie's first litter and we look forward to their babies!
And here are the babies!
Biggest Gold Boy – going to the Taylor family

This fellow is a handsome boy!  He's bigger than his siblings, so will likely finish out as a very full sized mini boy.  He has a lovely coat of wavy fleece and is a nice solid gold colour.  He's an easy going, fun boy who likes to cuddle when we pick him up.  More laid back for energy levels, he will make a nice family pet and would do well with kids or grand kids.
---
Chocolate Phantom Boy – going to the Fay family

This cute little rascal is a fun little puppy!  More towards moderate for energy levels, he will enjoy good walks, romps on the beach, ball time and things like that.  He's a social and outgoing little boy and he is the smallest in the litter (not that he knows that).  I think he will finish out under 20 pounds when full grown.  His phantom colouring is super cute and he has a really nice coat (actually all the puppies in the litter do).
---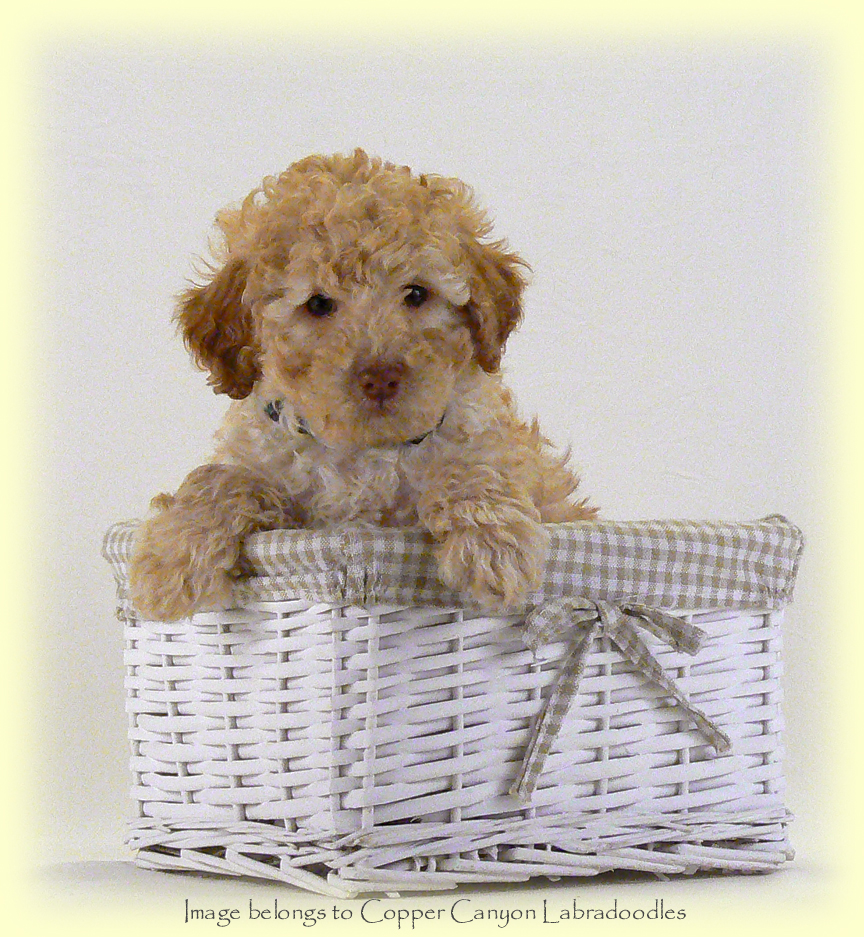 Green Collar Gold Boy – going to the Polsfut family

This cutie is a sweetie!  He cuddles really nicely when we pick him up, and he plays on the floor when he's down.  He has lots of curls and he'll be a soft gold when he grows up (and likely will have hazel green eyes).  He's somewhere between mellow and moderate, quite gentle actually, and he will be a fun puppy for a family.
---
Phantom Girl – going to the Duncan family

What a beautiful puppy!  She is a black phantom and has really nice markings as well as a really sweet nature!  I like her a lot.  She's a gentle, steady natured and sweet puppy and she will make a fantastic pet.  She's more on the mellow side and she will enjoy going for walks, but she won't go bonkers if the weather is crummy and she misses a day.
---
Yellow Collar Gold Pup – going to the Wright family

This handsome boy is a really nice puppy.  He's a solid gold colour with a straight fleece coat, and he LOVES to play!  He's a bit smaller than some of his siblings and so he'll likely finish out around 18 or 20 pounds maybe.  He's between mellow and moderate for activity levels and he will suit a family wanting a fun dog to go do things with.
---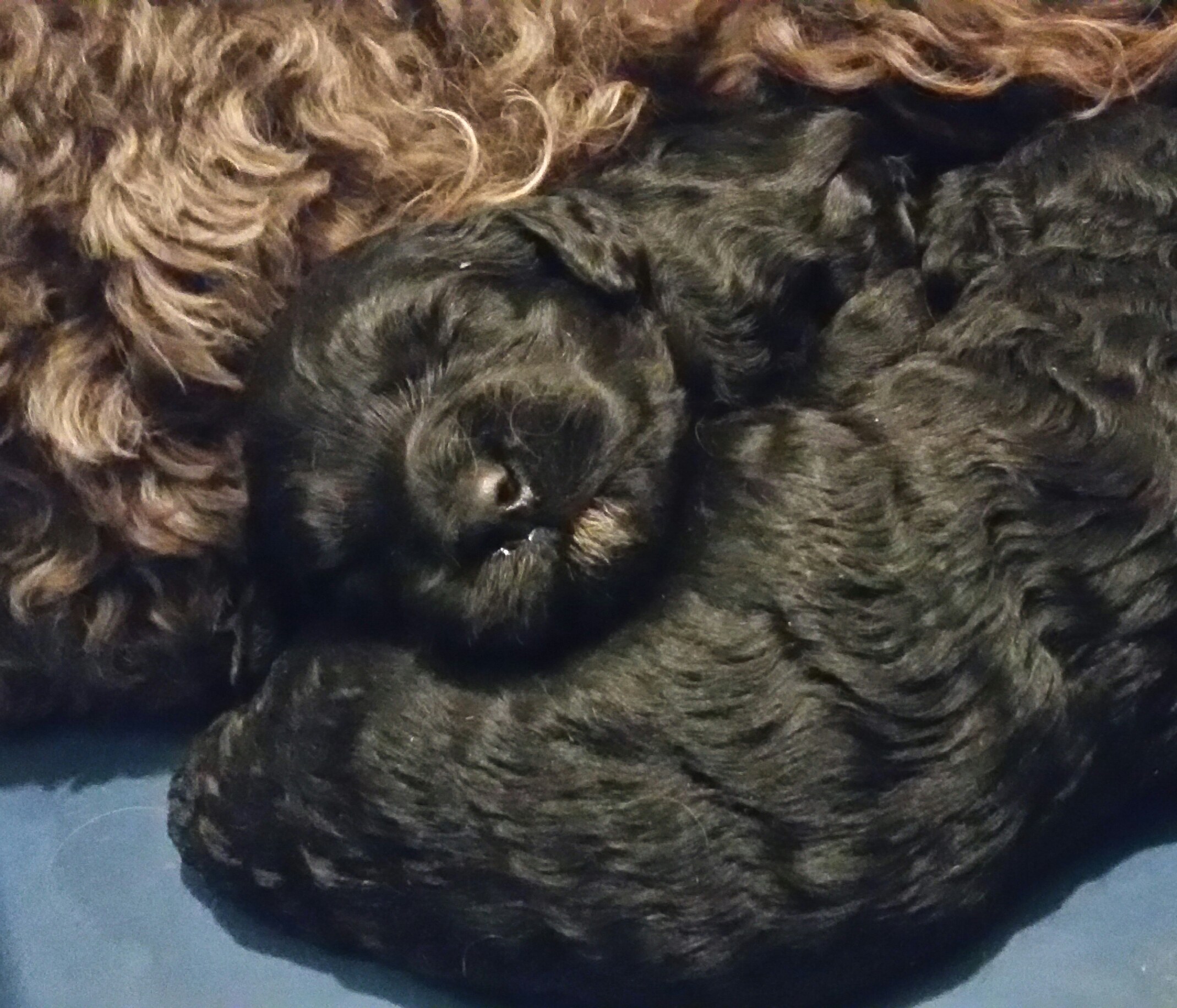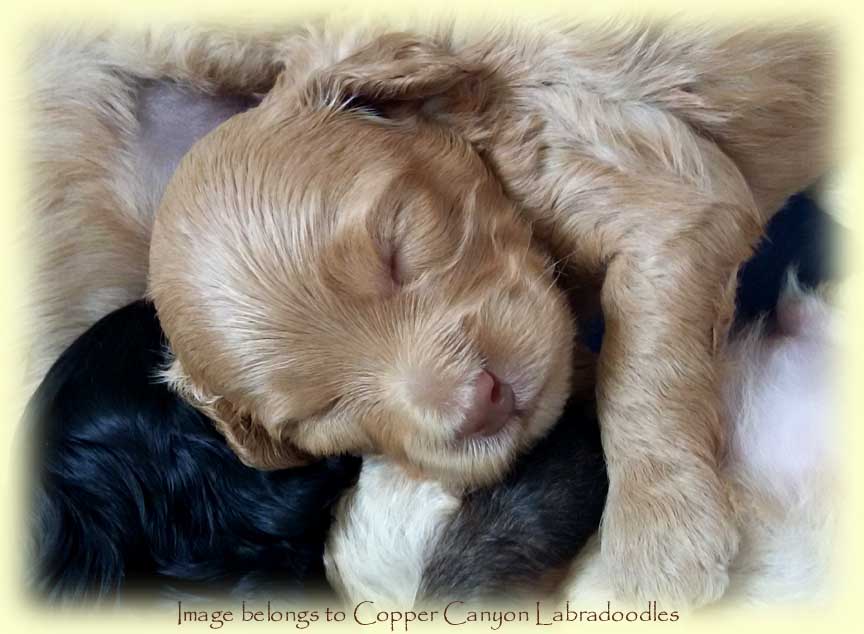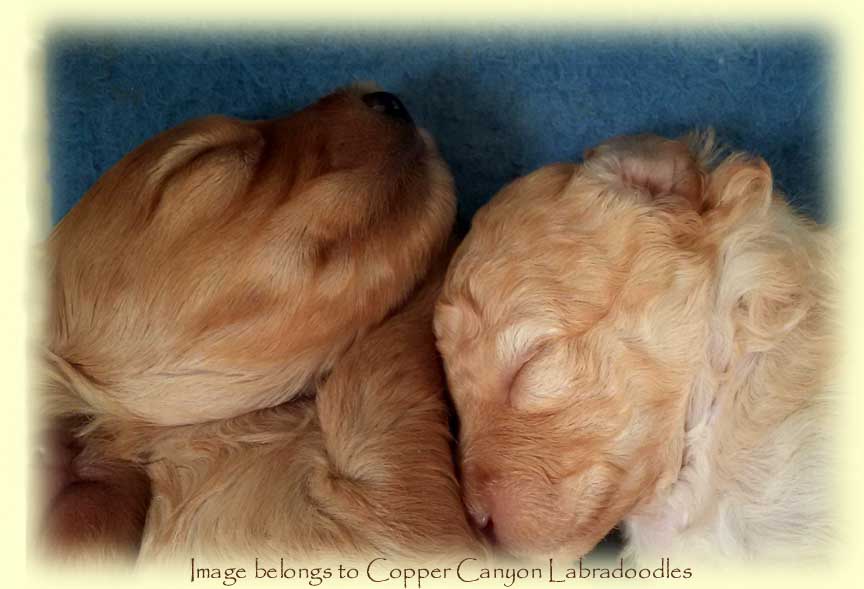 Deposits pre-booked for this litter:
  The Fay family, Nanaimo BC
  The Taylor family, Victoria BC
  The R Duncan family in Langley BC
 The Wright family, N Vancouver BC
And if there's more:
5. The Polsfut family