Full Sized Mini/Small Medium Litter: born May 2 2016
Chocolates and golds expected in this litter

Congratulations Fudgee!  Fudgee has 5 new babies, 2 golds and 3 chocolates.  Fudgee is a sweet natured, gentle girl with a beautiful straight fleece coat the colour of hot chocolate!  She has amazing boning and is a really well put together girl.  This will likely be her last litter for us and we look forward to seeing some beautiful chocolate full sized miniature and possibly very small medium sized puppies between 25 and 30 pounds when full grown.  We think that Sunset would be a good complement as a sire this time.  He is a gregarious, cheerful boy who is a lovely example of what an Australian Labradoodle should be!  He charms everybody he meets!  He is a full sized mini boy weighing around 26 or 27  pounds and as he carries for parti, phantom and gold, we might see some of those colours as well.  This litter will be graded as multigen Australian Labradoodles.  I expect Fudgee will come into season some time in Feb or March for a litter born in April or May.
And here are the babies!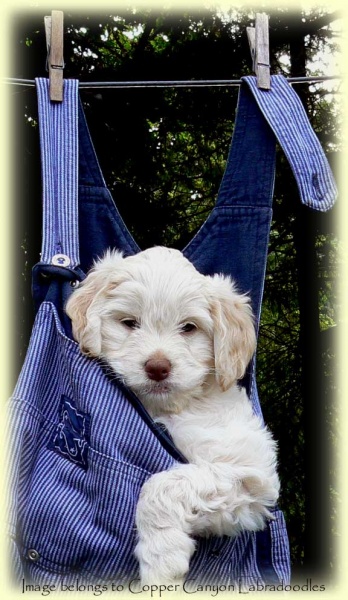 Gold Girl – going to the Fogarty family

This little girl is a really sweet natured and gentle girl.  She's a bit smaller than her siblings and had a lovely coat of straight fleece.  She would suit a family wanting an easy going pet that would get along with kids or grand kids.
---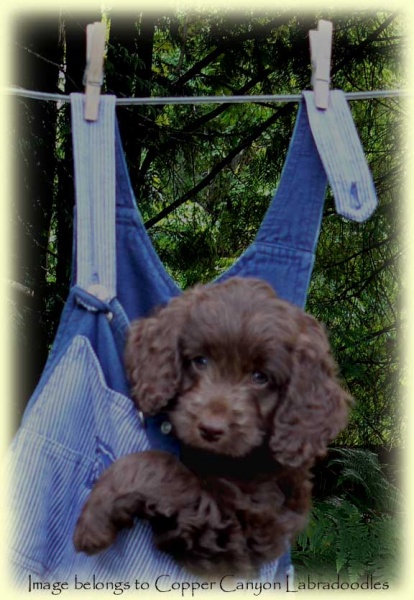 Chocolate Boy – going to the Querin family
This sweet boy is a mellow, social and fun puppy!  He has a lovely coat of straight fleece like his mom and he'll suit a family wanting an easy going, friendly pet.
---
Gold Boy  – going to the Kim family
This handsome fellow is an easy going, very sweet boy.  He's social and playful but lays in our arms for belly rubs.  He's very nice!
---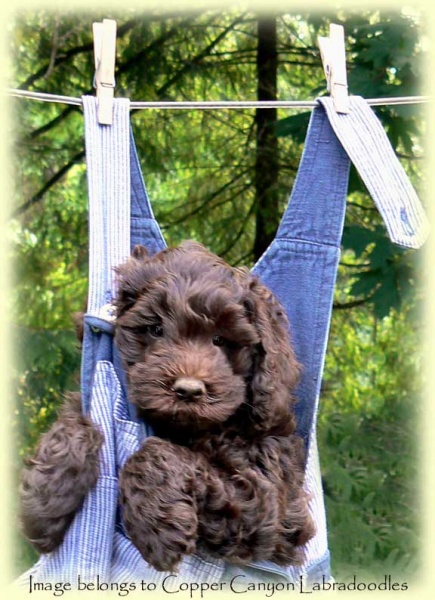 Bigger Chocolate Boy – going to the Pransky family

This chocolate charmer is a good looking boy!  He has a beautiful coat of wavy chocolate fleece and is more towards moderate for energy levels.  He'll suit a family wanting a fun and social pet.
---
Chocolate Girl – Sitka is going to a guardian home and hopefully joining our breeding program
This lovely girl is more towards mellow, tho she does like to play!  She's a bigger girl and is social and friendly, we think she is lovely.
---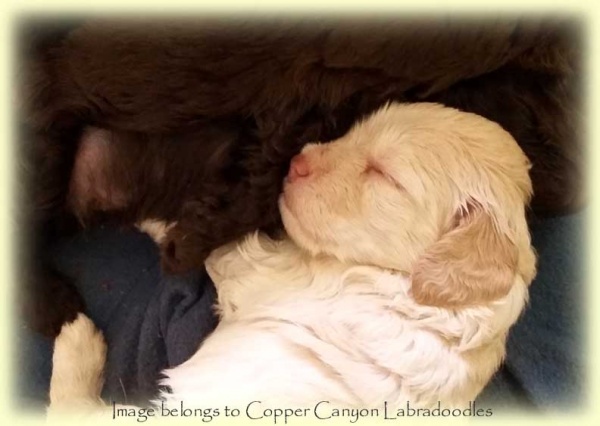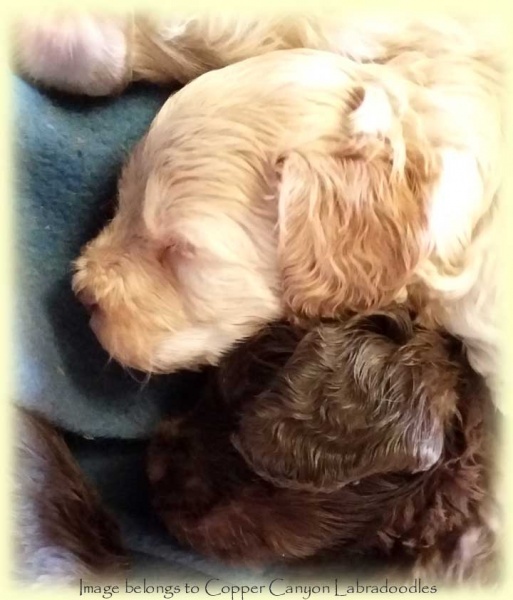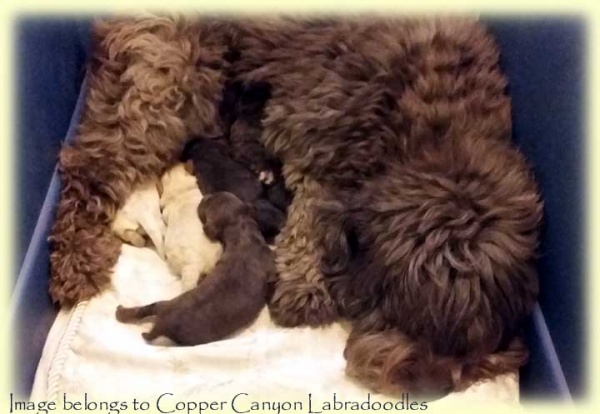 Deposits pre booked for this litter:
 Copper Canyon (will go to a guardian home)
 The Kim family
 The Querin family, Coquitlam BC
 The Pransky family, Victoria BC
 The Fogarty family, Vancouver BC