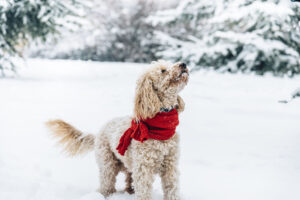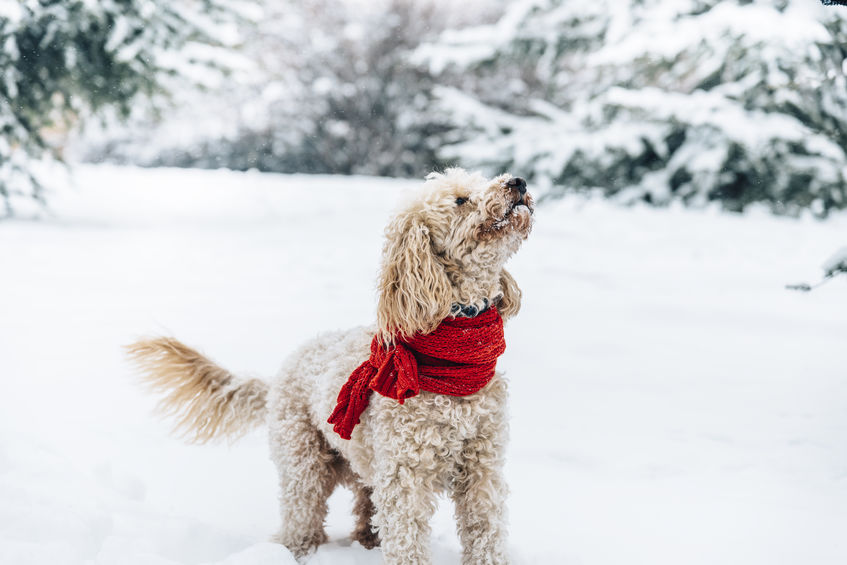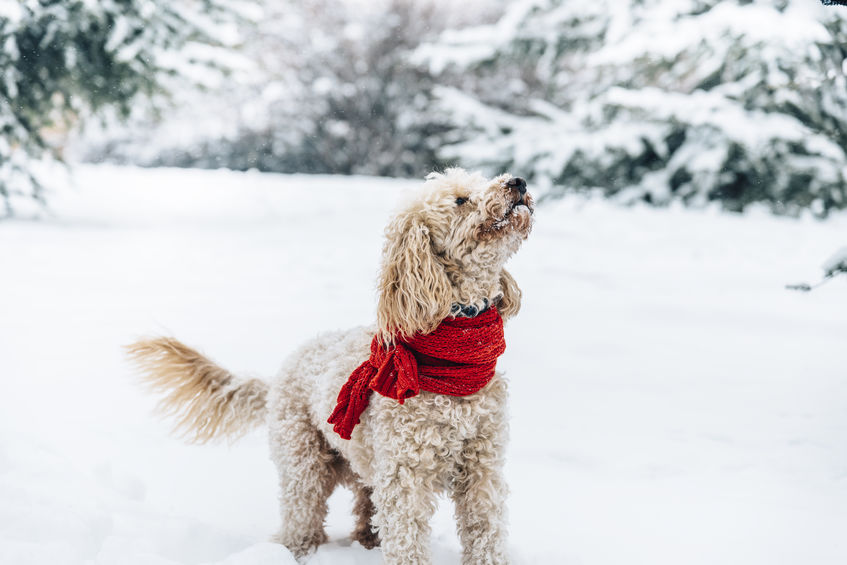 With winter fast approaching it's important to have as much information as possible to have your furry friend protected from the cold.
Since they will still need time for play and outdoor activities, you'll need to ensure they are kept warm enough when they are outside, are properly dried when they come indoors and more.
When you take the proper precautions and pay attention to warning signs, you'll be sure to have a happy and healthy pet throughout the winter months.
Make sure they have the appropriate gear
Protecting your pet during the winter months isn't difficult. Just like humans, you'll want to make sure they are protected when they go out in the cold. While they don't need to be as bundled up as we do, it's still important that they are protected against things such as frostbite and hypothermia.
It is suggested that you purchase a comfortable sweater for your pup when you take them on walks on especially colder days. These sweaters are even more important for dogs with shorter fur.
Watch out for frozen paws
While a sweater will help keep your dogs body temperature where it needs to be, it will not help protect their paws.
Your dog's paws will obviously be exposed to snow, so it's important that you pay attention to this when they re-enter the house. Snowballs can form between their foot pads when they go out walking or play in the snow, so it is advised to thoroughly check for snow in between their toes.  
For further protection, consider booties to protect against snow, ice and chemicals on sidewalks, as well as frostbite that can become on issue on their foot pads.
Dry them off when they come in the house
Similarly, your dog may get snow on other parts of their body when they are outside, and it's suggested that you dry them off with a towel when they come inside.
Your dog may also come into contact with things such as rock salt, antifreeze and other chemicals that can cause irritation. Make sure to wipe these off with a damp towel so your furry friend does not ingest them when licking their paws.
As an added tip, it is suggested to rub petroleum jelly on your dog's paws before they go outside to protect against these things sticking to them.
Whether you currently own a dog and are considering adding another to your family this winter or you are adopting a puppy for the first time, we invite you to reach out to our experienced breeders at Copper Canyon Labradoodles.
We are proud to raise quality non-shedding Australian Labradoodle puppies in Vancouver Island, BC, Canada and ask that you reach out to us today to learn more about our current and upcoming litters, the adoption process and more.