Mediums and Possibly Small Standard Litter, born March 10th 2017, going home May 5th
Reds, Golds and apricots, possibly with white markings
Congratulations Bella and Bentley!  Seven healthy, lovely new arrivals…
Introducing our lovely Bella!  Bella is a snuggler extraordinaire, super-mom of everybody four footed and two footed!  She loves going on walks, she adores the couch – or the bed if she is invited…  She is a beautiful standard apricot poodle with exceptional temperament, she is just so willing to please and friendly and laid back.  This will be her last litter for us and is a repeat pairing with Bentley as their puppies together previously were just lovely.
Bentley is an easy going boy with lovely boning and a beautiful wavy red fleece coat.  Bella will bring some new red bloodlines to our Australian Labradoodle breed (as well as superb temperament). These puppies will finish out in the full sized medium size range (some of them may mature to be small standards), likely between 35 and 45 pounds.  I expect to see mostly reds and apricots from them and possibly a gold puppy or two as well.  This litter would be graded as Australian Labradoodles.  Some will be bigger and some smaller, as the parents are different sizes.  Here is a link to their litter from before.
Here are the babies!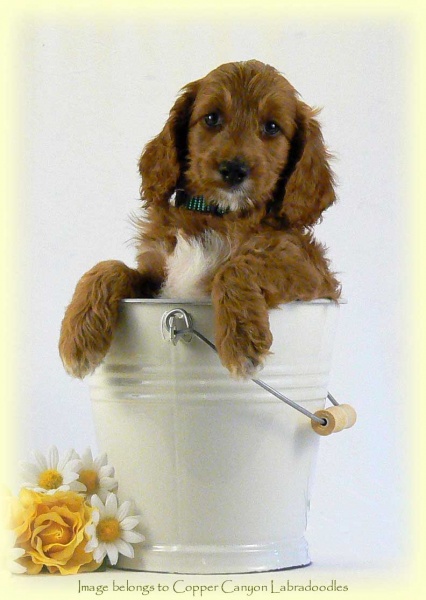 Green/Black Collar Boy – going to the Nelson family

This fellow is a quieter natured but sweet boy!  He has a lovely straighter fleece coat more like his dad and a big white blaze on his chest.  He is playful with his siblings but he is not rambunctious.  He'll suit a more easy going family who want a companion that can be relaxed and mellow.
---
Red/Black Collar Girl – going to the Mooney family

This girl is a bit smaller than some of her siblings, is quite a sweetie and is pretty mellow (as are all of her siblings really).  She has a straighter fleece coat like her dad and is a really nice puppy.  She will suit a family with kids or grand kids.
---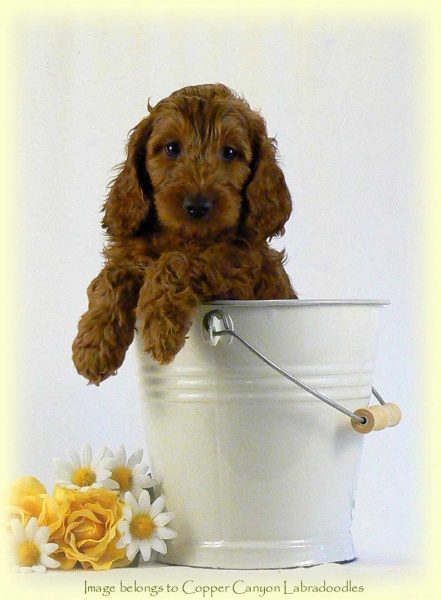 Red/Black Collar Boy – going to the Dyck family

This cutie is more of a wavy fleece coated fellow, like his dad Bentley.  He is a sweet natured puppy, reasonably confident and he cuddles in nicely when we pick him up (they all do!).  He's not the biggest and not the smallest either.  He will make a great family pet.
---
Green Collar Boy – Spoken for

What a sweet fellow!  He's a super natured boy with a beautiful wavy fleece coat and lovely temperament.  More on the mellow side, he will do well with kids or grand kids.
---
Multicolour Collar Girl – Copper Canyon
This sweetie is a gentle and social girl and we are going to put her in a guardian home we think!
---
Red Collar Boy  – going to the Hollingsworth family
What a fun fellow!  He is a bit smaller than some of his siblings and is a cute, social and playful boy.  He is somewhere between mellow and moderate for energy levels.  He will do well with a family with kids or grand kids also.
---
Blue Collar Boy – Brannock family (copper canyon)

What a handsome fellow!  He's a charmer for sure.  Easy going and people oriented, we like him a lot.  He would make a great pet for a family with kids.  Really steady.
---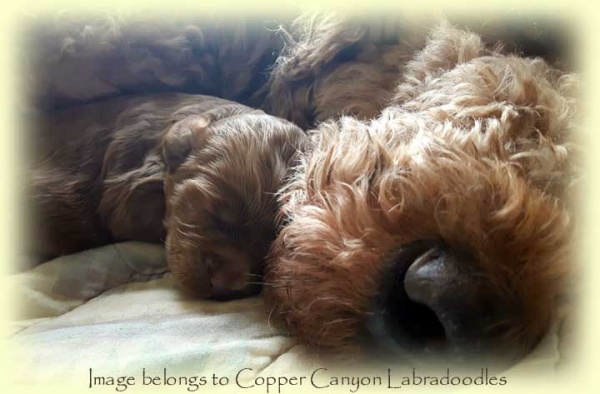 …got milk?!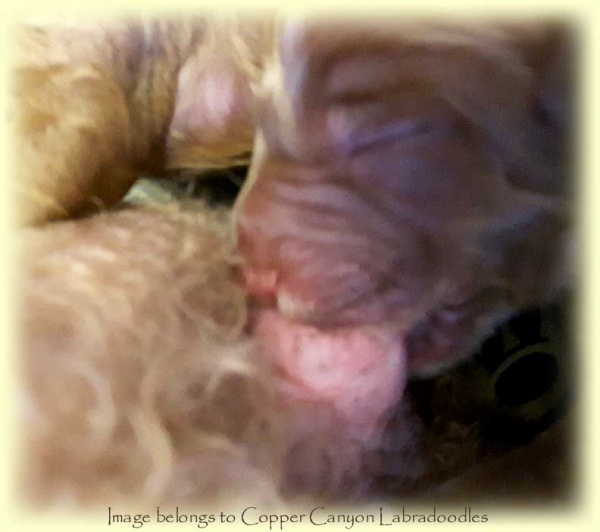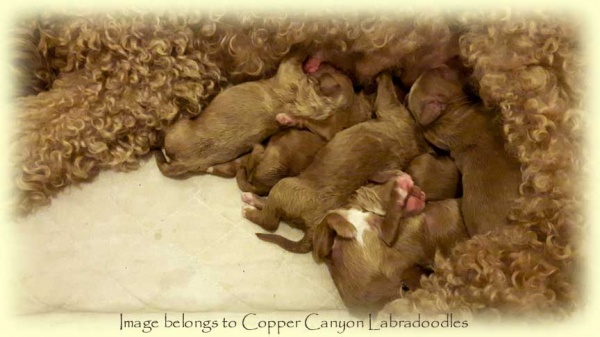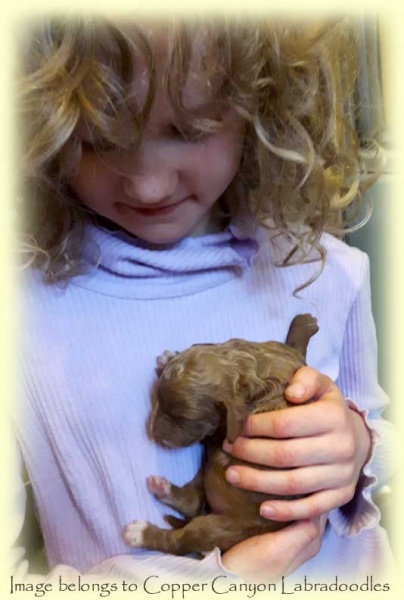 Deposits pre-booked for this litter:
  Copper Canyon
  Copper Canyon
  The Hollingsworth family, Vancouver BC
 The Davenport family, Vancouver BC
 The Dyck family, Niverville MB
 The Mooney family, Port Moody BC
 The Nelson family, Prince George BC
 The Hansen family, Victoria BC
 The Somers family, Comox BC
 The Perks family, Bellingham WA