Small Miniature Australian Labradoodle Litter, born October 15 2017
Reds or apricots, blacks and merles in this litter.  Expected size between 12 and 20 pounds
Congratulations to Piper and Dusk!  She has five sweet babies, 2 boys and 3 girls.  We have 3 black puppies this time, a chalk puppy and a gold puppy.  This will be a repeat litter from last year as we were delighted with their babies together!  Piper is a super sweet natured apricot girl out of our Angie and Bentley.  She is 20 pounds of cuddle and sweetness!  She has a lovely coat and a lovely temperament.  Piper lives in Abbotsford in a guardian family with a young toddler where she gets lots of walk times.  We think she is a merle in disguise and so we are thinking to pair her with our Dusk.  Dusk is a cute little fellow, just 12 pounds.  He has the most amazing coat of soft black fur that has kept its colour very well.  He carries for red and chocolate and possibly phantom.  Here is a link to their litter from last year.
Their puppies will finish out between 12 and 20 pounds and should be true sized minis.  Expected colours: apricot or red, black, blue merle.  This litter will be graded as Australian Labradoodles.
Here are the babies!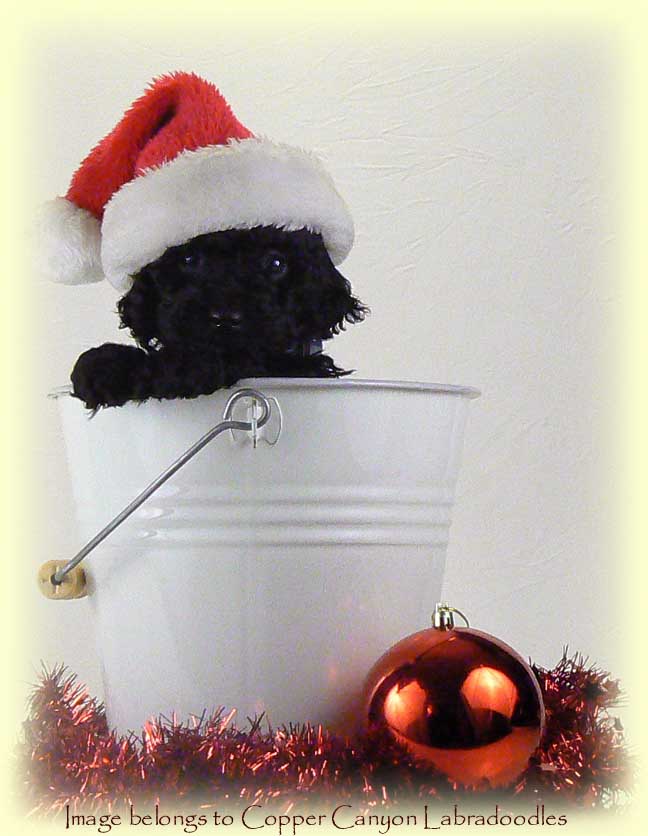 Blue Collar Black Boy – going to the Rees family

This fellow is quieter natured and sweet.  He's playful and fun but settles really nicely when we pick him up.  He takes a couple of minutes to warm up to new situations and likes to think things through.  He's gentle and more on the mellow side for activity levels.  He'll make a great family pet for a quieter household.
---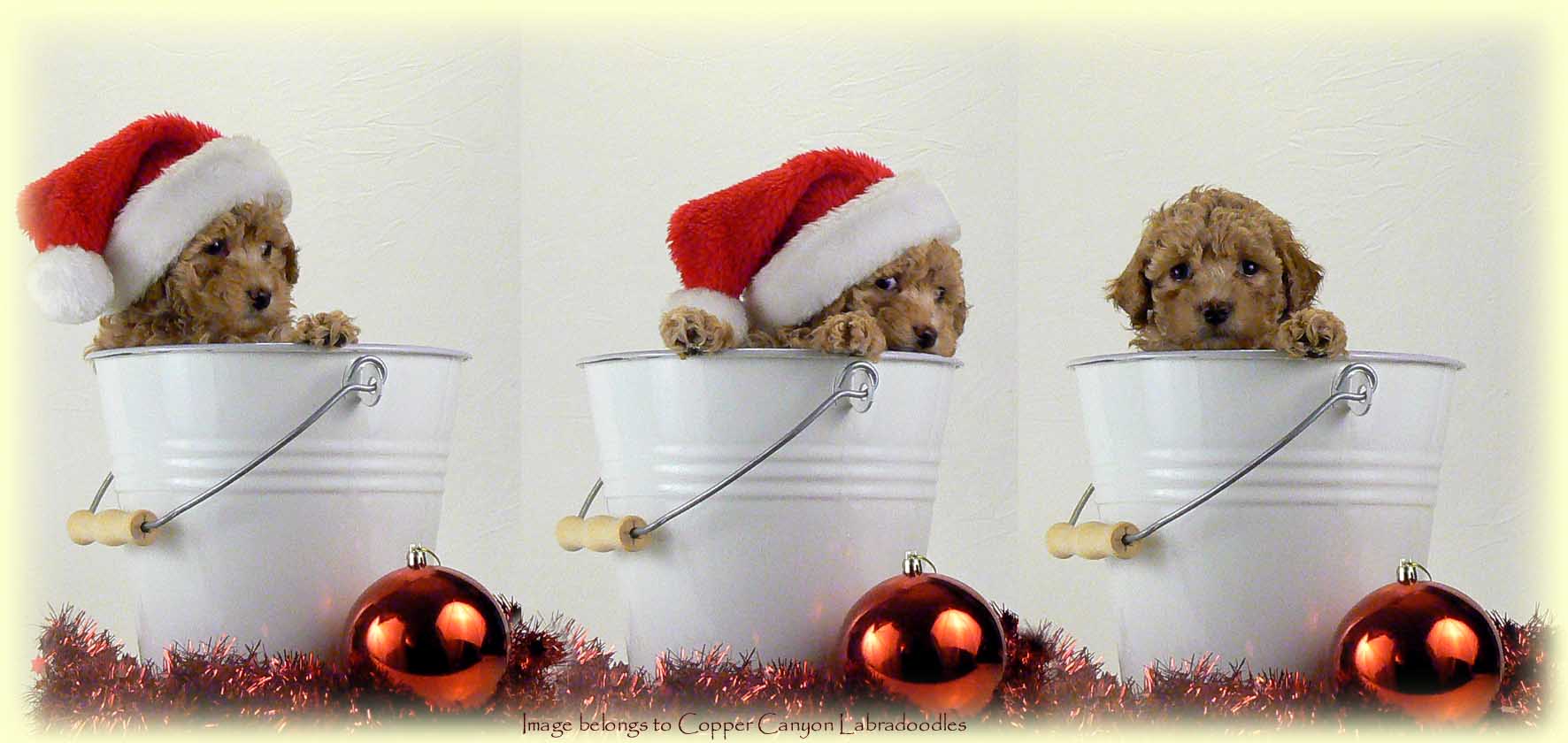 Apricot Girl – going to the Glenday family

This little cutie was a moving target to photograph!  So we thought you'd enjoy seeing her ham it up for the camera (you'll have to click on the image to see it full sized).  She's a smaller girl with a bright, outgoing and fun personality.  She's affectionate and social but not alpha particularly.  Somewhere closer to moderate for activity levels, she will like to go for a good walk once a day and will keep up with more if you like long walks.
---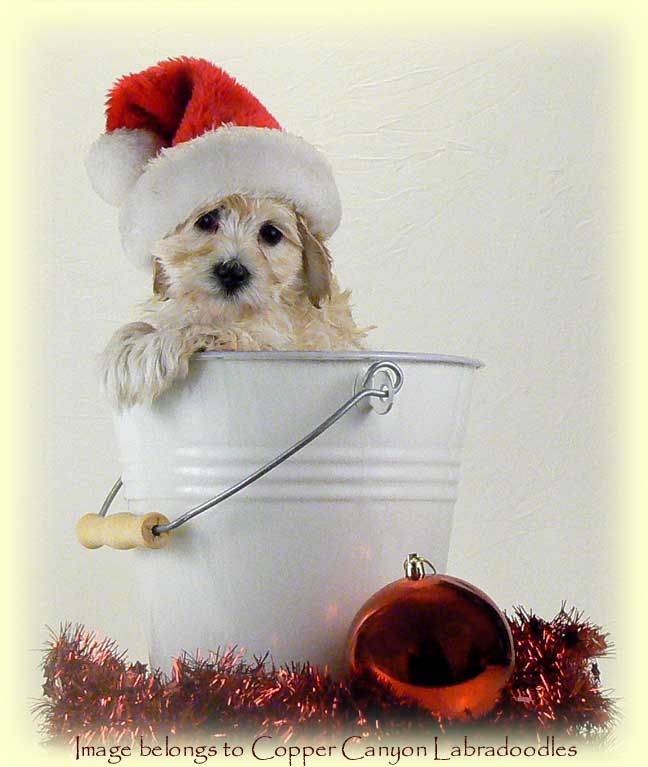 Cream Boy – going to the Howe family
This fellow is a super nice little puppy!  He's mild natured and sweet, likes to cuddle and gives kisses but not face washes.  He'd suit a family with gentle kids or grand kids who would enjoy his easy going personality.
---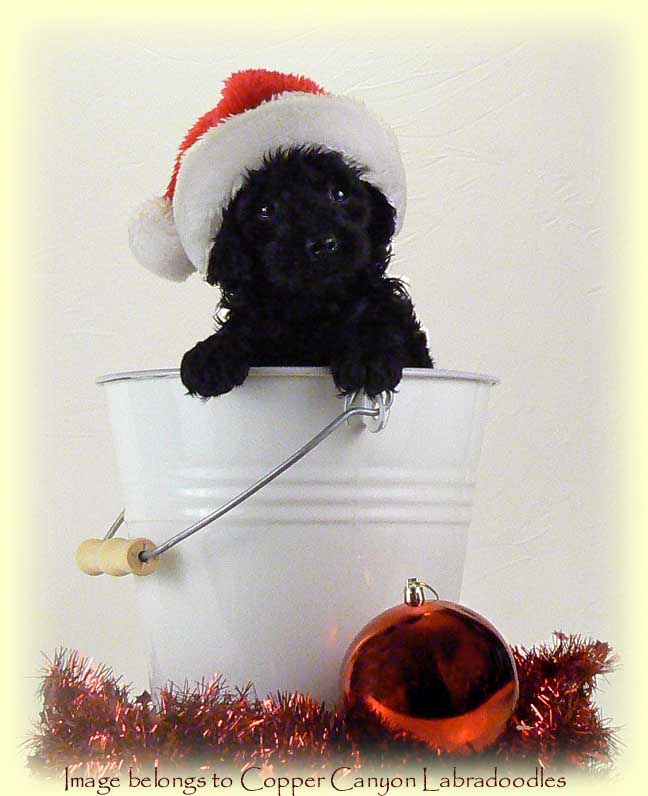 No Collar Black Girl – going to the O'Donnell family

This cute girl is a nice puppy!  She is more moderately active and is a charmer!  Playful and fun and will suit a family with children or grand children.  She will finish out nicely in the miniature size range.  I also really like the coat quality of the puppies in this litter and she has a really nice coat.
---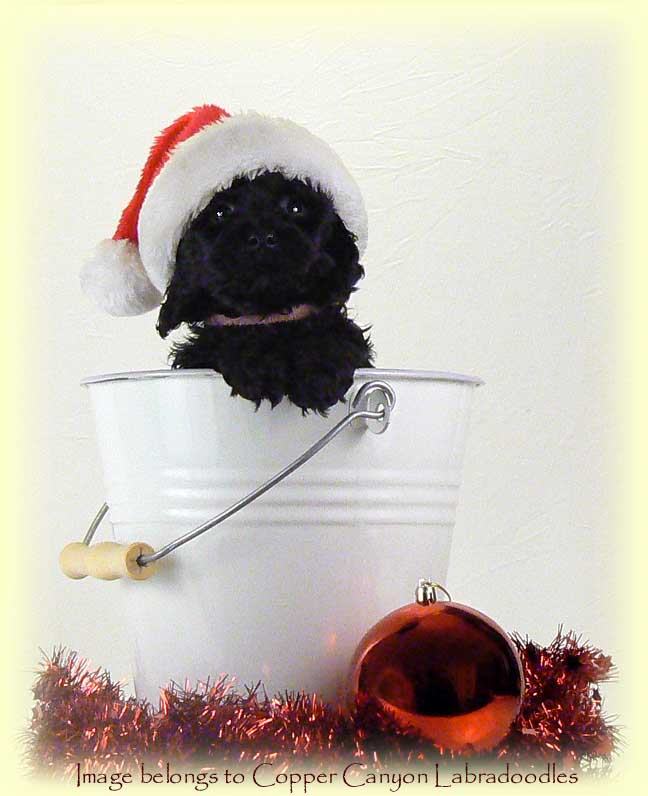 Pink Collar Black Girl – going to the Alexe family

This adorable little girl is a sweetie!  Gentle but not shy, she is more on the mellow side for energy levels.  She has a lovely coat like the rest of her siblings and will make a lovely family pet.
---
3 weeks!  They are bigger and starting to play a bit.  Still not interested in solid food yet and they sleep a lot!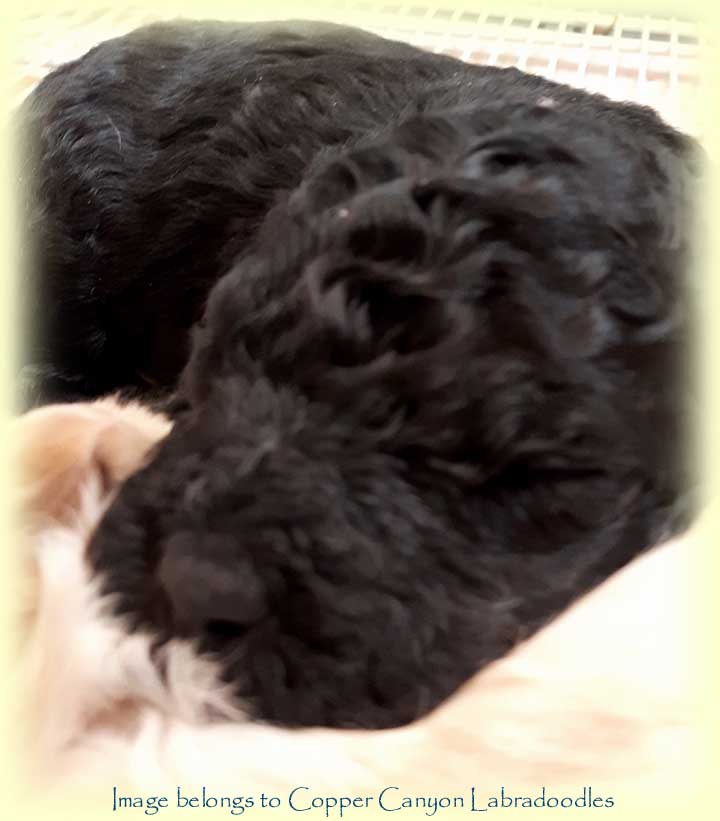 Newborn: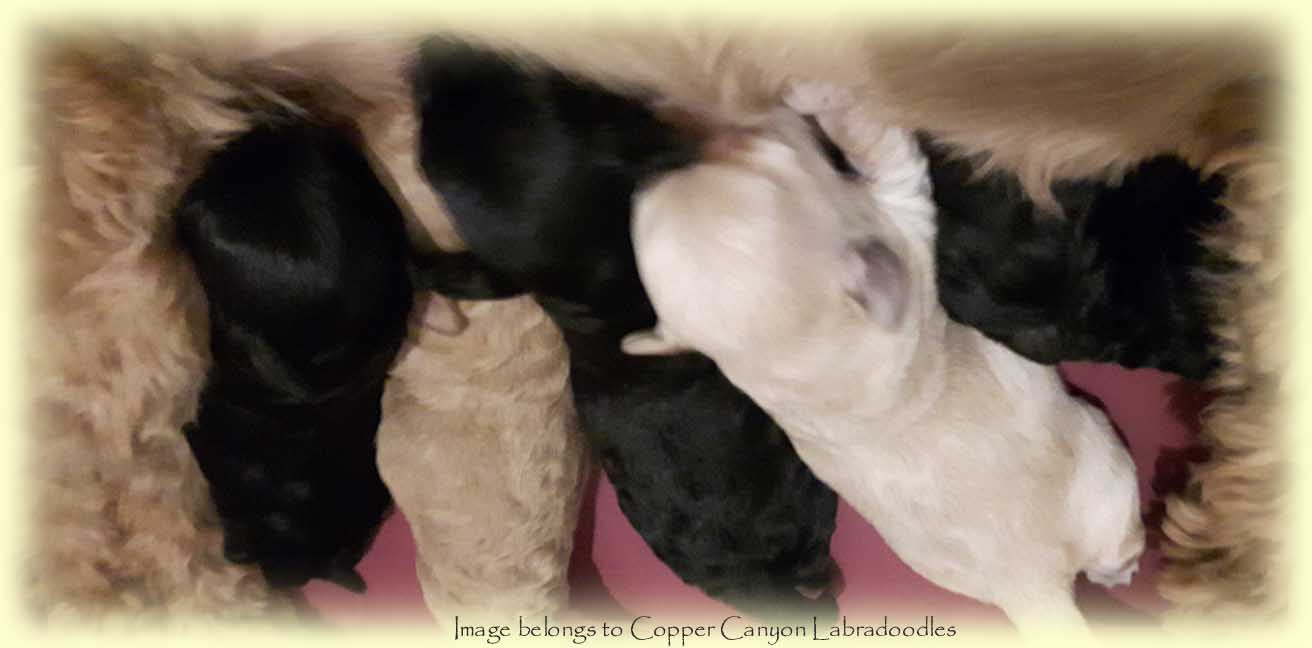 Deposits pre-booked for this litter:
  The Howe family, Langley BC
  The Alecxe family, Vernon BC
  The Glenday family, Edmonton AB
 The Gainer family, Williams Lake BC
 The Polsfut family, Calgary AB
And if there's more:
6.  The O'Donnell family, Vancouver (wanting black)