Small Medium Australian Labradoodles, May 15, going home July 15 2014
Poppy has chosen to have TEN sweet little Australian Labradoodle puppies for us! We have 5 girls and 5 boys in this litter and all of them are doing well, thus far. There may be room for one or two families on this litter list.
Poppy is as nice as they come! She's a social girl, a real cuddler extrordinaire who loves couches and pillows! Not only does she have a lovely temperament, but she's a nicely put together girl. She is a moyen poodle and one of the rare poodles that we have decided to let into our labradoodle breeding program. She has the temperament to be worthy and brings new red bloodlines into our breeding program. She is a moyen sized girl, 18 inches at the shoulder and 27 pounds. We have chosen to pair her with our Bentley. Bentley is as handsome as they come! Not only is his personality outstanding (and his colour) but he has amazingly sturdy boning and a loose fleece coat that will pair well with Poppy. We will likely see both wavy and curly coats in their litter together.
I expect these puppies will be around 17 to 18 inches and weighing between 25 and 35 pounds when fully grown. This litter will be graded as Australian Labradoodles.
CLICK HERE to go to our puppy application.
And here are the puppies!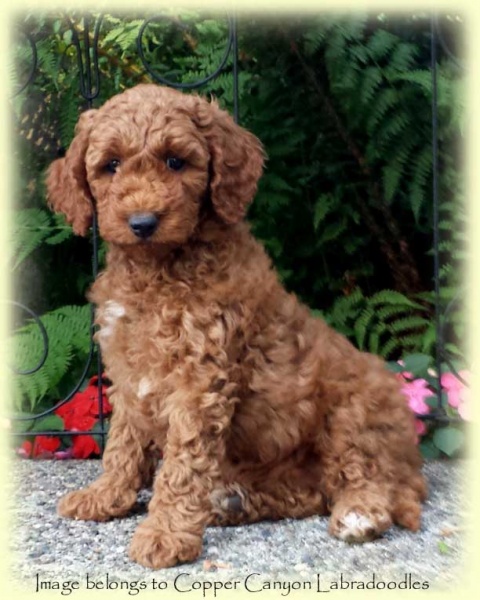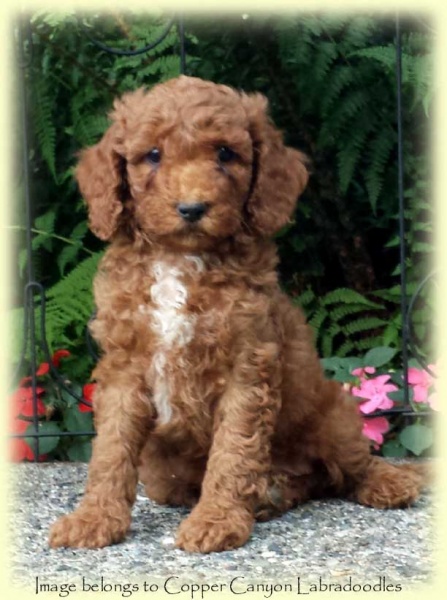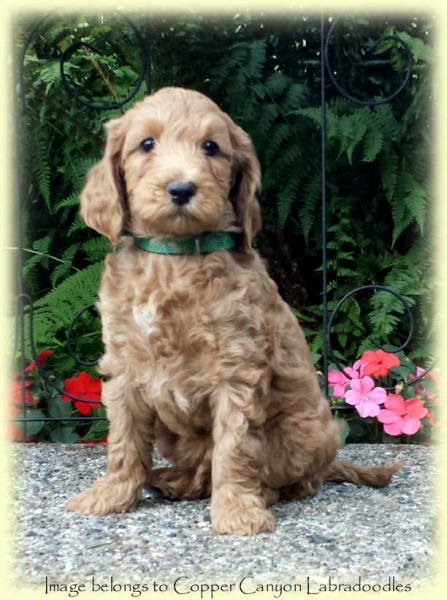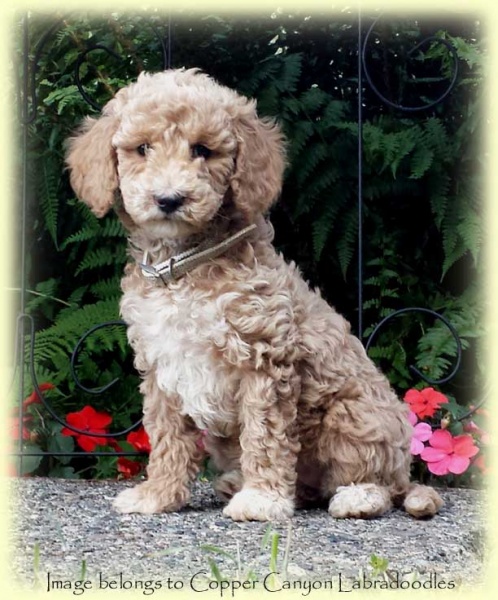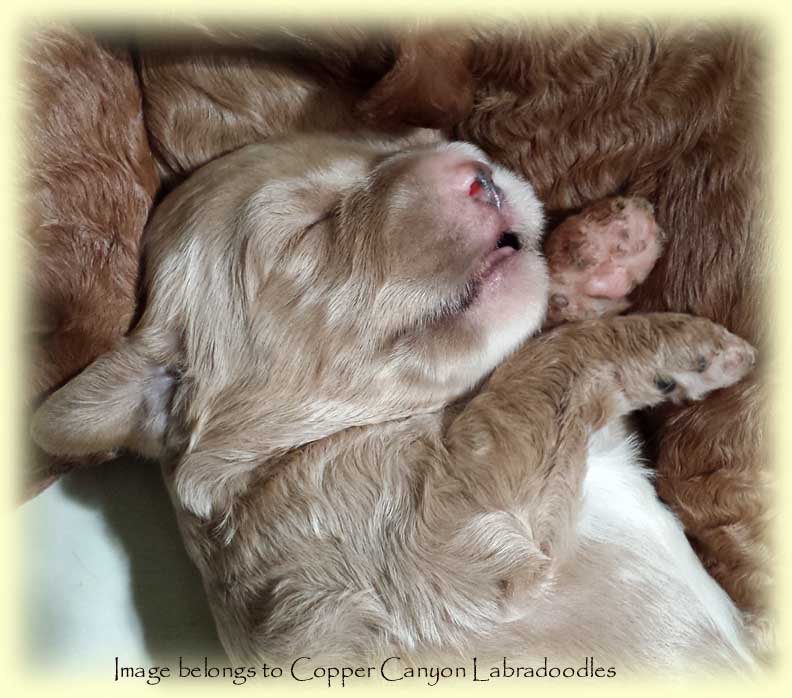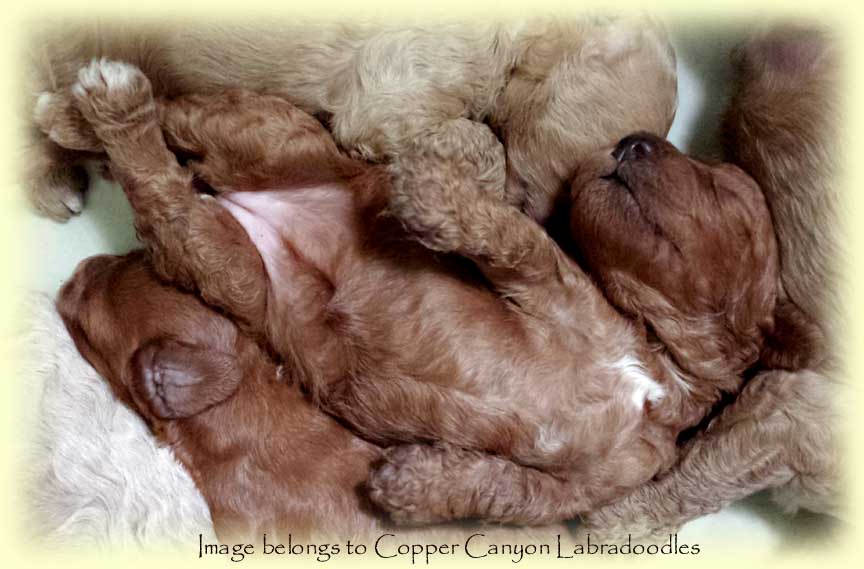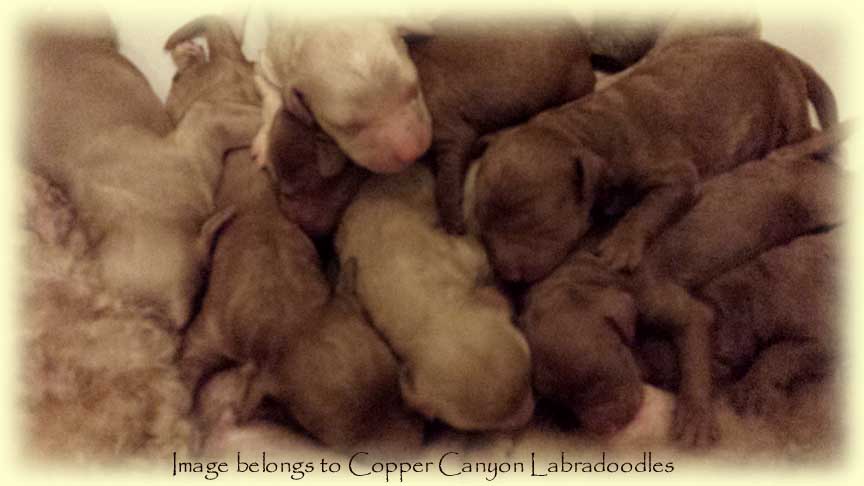 Deposits pre-booked for this litter:
Copper Canyon (available to a guardian home)
The Ozcan family, Prince George BC
The Grant family, Halfmoon Bay (also listed on Blue's litter list)
The Savereaux family, (also listed on Tawney's litter list)
The Visser family, N Vancouver BC
The Warkentin family, N Vancouver BC
D. Truong, Victoria BC
J. Snyder, Charlotte NC
The Wright family, Edmonton. any colour but black or white! (also on Tawney's litter list)
The Chretien family, Prince George BC.
The Moser family, Charlotte NC.
The Lipman family (if there are enough puppies)